Mobile Learning
20 Incredible Mobile Learning Quotes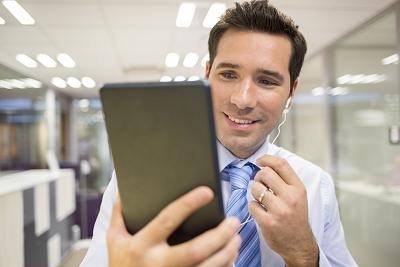 Incredible Mobile Learning Quotes
THE QUOTE
"Mobile phones are misnamed. They should be called gateways to human knowledge." - Ray Kurzweil
THE JOURNEY
We love mobile learning, and are excited about its potential, not just for learning, but also for performance support! As you would know, we have been trying our best to listen to some of the best brains in the world to get inspired. We also love sharing, and have been trying to reflect on some of the great learnings that we had been having throughout this wonderful journey through our blog posts with the learning community.Today, we set out on a quick journey to revisit our most precious resources on mobile learning. There are two reasons for this that we wish to happily share with you:
We are in the midst of planning an internal app store to assist our employees with performance support solutions (and make Learnnovators a great place to work), thanks to all inspirations that we received from many experts who we were able to meet for our Cystal Balling interview series.
We are also in the process of trying out some interesting stuff on Proximity-Based Learning using Gimbal beacons that we received recently from Qualcomm.
OUR FINDINGS
Here are a few of the most important thoughts that we were able to recall from our  interviews (Crystal Balling Series) and our blog posts on mobile learning that we would like to share with you (in the form of excerpts) today:From Our Crystal Balling Interview Series
From Our Blog Posts
From Other Sources
"mLearning is not elearning on a mobile device." - John Feser
"Instructional designers need to run, not walk, away from classroom-thinking and get to the point of providing short, quick business focused learning points that are easily accessible when and where our learners need them. This means leveraging new technologies to deliver non-traditional instruction."- Karl Kapp
"You can't teach people everything they need to know. The best you can do is position them where they can find what they need to know when they need to know it." - Seymour Papert
What other inspiring quotes on mobile learning have you come across? Please share.