General
Ηow does one get a career in the ID/e-learning field without "experience"?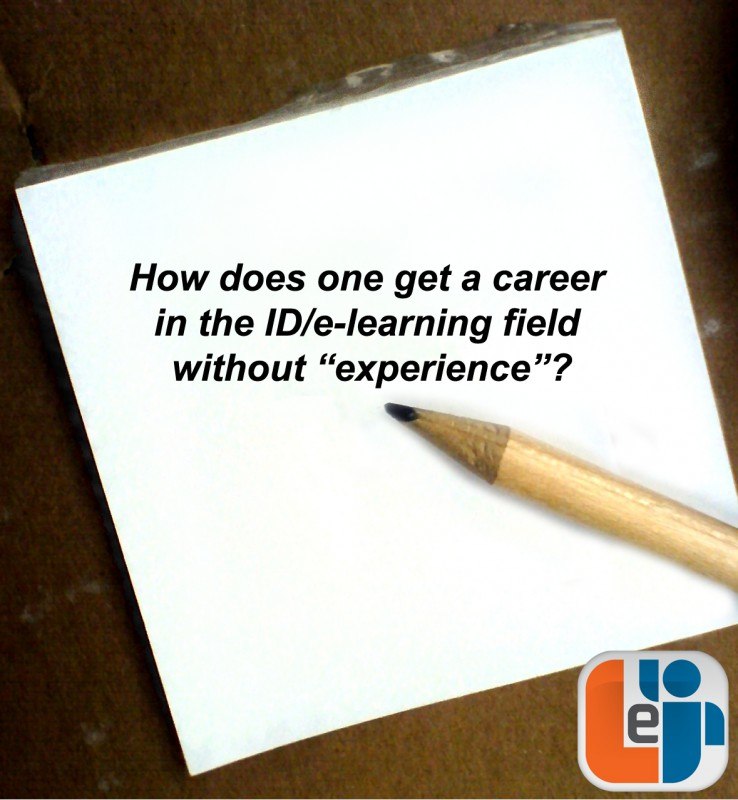 posted by Jamie BeckerThis may seem like a foolish question, but in all honesty, how does one get a career in the ID/e-learning field without "experience"?
I am seeking an entry-level position, preferably at a K-12 school, college, or university, but all I see in job openings is that I need to have 2+ years' experience. I just recently graduated with my M.Ed. in an Educational Technology program, a former elementary teacher, knowledge of several CMS's, knowledge of the ADDIE design model, a decent web developer, passionate about e-learning and technology in education, etc.
I have teaching experience (though not college level), I have independent web design experience, but otherwise my experience comes from my coursework that I completed. I believe I've missed out on several opportunities because the computerized application systems looks at my responses to supplemental questions and rejects me without a hiring manager ever seeing my paperwork and credentials.I would love and greatly appreciate opinions and suggestions.
M. Ricardo Flores said: Start by learning multimedia production and you'll get gigs as production artist. That experience will be very valuable later on. However, to be a bonafide instructional designer you must have at least a master's degree (from an accredited university) in Instructional Systems Technology, Instructional Design, Online Teaching and Learning, Human Computer Interaction, Learning Sciences & Technology Design, or a closely related field. there are a lot of people out there operating as instructional designers without a proper degree, but it shows. Most people are doing multimedia/graphics prodcution and they think they are doing instructional design.
Some programs:
there are many more USC, Florida State, UT Austin, etc. You have to do your homework and find out which program is best for you.
Also, join professional organizations, and attend conferences to start talking the talk, and eventually walk the walk.
I hope this helps.