elearning-feeds
by

Angelos Papaioannidis
Monday
20 October 2014

Comments
YOU SHOULD ALSO READ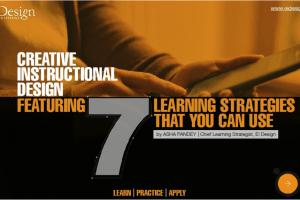 Tuesday, 1 September 2015
by Christopher Pappas
---
When it comes to Instructional Design, Asha Pandey is certainly an expert you can count on. The Creative Instructional Design Featuring 7 Learning Strategies free ebook not only is full of fresh ideas (at last!), but also presents a series of specific examples and case studies to ensure application in real work environments. If you're looking for impactful learning strategies and exceptional Instructional Design tips, this eBook is ideal for you.
Instructional Design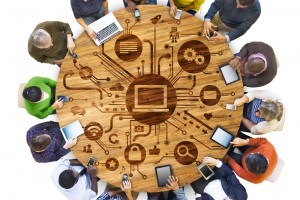 Tuesday, 1 September 2015
by Marisa Keramida (M.Ed.)
---
A quick look on eLearning job advertisements and one will immediately notice the increasing demand for instructional designers capable to create collaborative eLearning activities, by taking full advantage of social media, as learning tools. However, despite the demand and the many articles written about the effectiveness of social learning and its direct impact in eLearning, collaborative eLearning activities are still not frequently integrated into the instructional design to the extent we would expect. In this article, I'll present the factors that contribute to the success of collaborative eLearning activities, as well as the inhibiting factors that make Instructional Designers reluctant to include them in their instructional design for eLearning.
Social Learning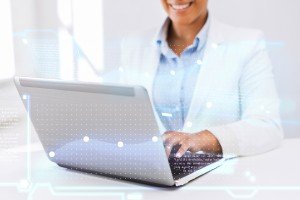 Tuesday, 1 September 2015
by Andrew Hughes
---
So your latest eLearning course has been released to the organization amid much anticipation and excitement. All of the time and energy that went into developing this new training will now finally begin to pay dividends. However, the hoped-for participation and interest on the part of the workforce just never materialized. What went wrong? Is the course too long? Is it too difficult? Maybe our research into the type of training the employees want was off. Whatever the explanation, this is often the fate of new eLearning initiatives. But it doesn't have to be. Check 7 ways in which you can expand your eLearning participation rates.
Corporate