Three's A Party: Tin Can API, Learning Record Store, And Your Learning Management System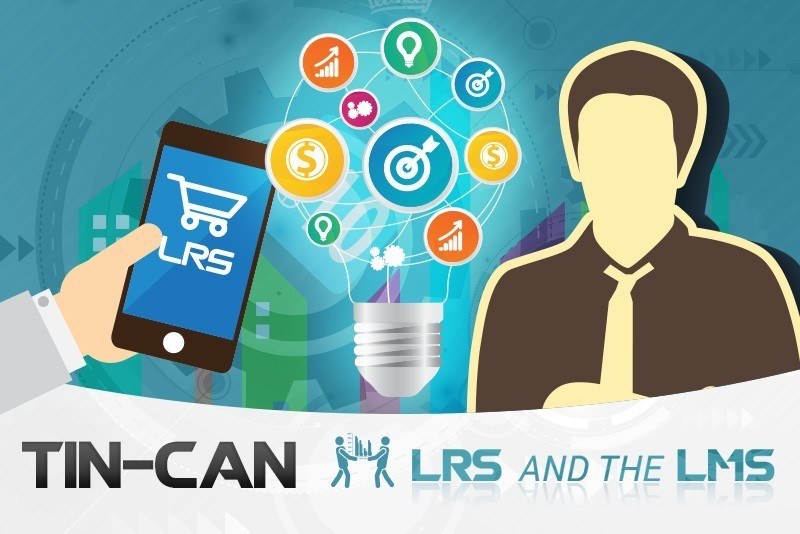 Tin Can API, Learning Record Store, And Your Learning Management System 
There are many ways in which the eLearning industry has advanced hugely over the past few years as Learning Management Systems become slicker and more integrated, and delivery techniques gradually move away from the traditional classroom/teacher model.
Despite advances in software and delivery, there have been few developments with regard to SCORM, the standards and specifications to which the overwhelmingly vast majority of Learning Management Systems conform.
The Shareable Content Object Reference Model (SCORM) has for years allowed course designers to create courses and learning paths which can be tracked and analyzed, giving learners structure and instructors the ability to assess the performance of the learner and the effectiveness of their course content.
The last major update was in 2004 and introduced, among other things, learning paths. Aside from this the eLearning industry has seen few shakeups in the last 10 years, but this may be about to change with the adoption of Tin Can Api (or Xperience API or xAPI as it is also known) and yet another acronym for all of us to learn: The LRS - Learning Record Store.
An LRS isn't just a different type of Learning Management System; in fact it can work apart from a Learning Management System or as an integrated part of it. It stands for "Learning Record Store" and is a data store system where Tin Can API sends and stores all of the information it gathers in the form of "statements". The statements stored in your Learning Record Store become a treasure trove of behavior that an instructor can analyze to give an overall image of a learner's progress.
Like a Learning Management System, Tin Can API gathers data about the learner. Unlike a Learning Management System, this information primarily concerns extracurricular activities and social interactions that take place outside the traditional learning process, both formal and informal. All of this is data is stored in the Learning Record Store.
Social learning is a relatively new thing in eLearning, but has already been shown to increase engagement and knowledge retention. With Tin Can API learning managers and instructors have the ability to track valuable activities which contribute to the learning process, such as reading an interesting article at home, watching a related video on YouTube or attending a conference.
At Paradiso Solutions we are one of the first Learning Management System companies to develop full LMS-LRS integration, and the new version of Paradiso LMS can have a Learning Record Store built in. By linking the two systems they work seamlessly together to provide the best possible picture of a learner and their progress.
How Do Tin Can API And The Learning Record Store Work?
The Learning Record Store is a repository for information gathered by Tin Can API. Tin Can works by sending "noun-verb-object" statements to the Learning Record Store as a record of a learning action taken by the learner.
With the help of an extension or through Tin Can-optimized software these statements are recorded and sent to the Learning Record Store. For example, if you watch a video related to your learning progress this is sent to the Learning Record Store as "Sam-watched-xxx", or if you attended an important conference then the statement "Sam-attended-xxx conference" is recorded.
Tin Can API has been around since 2013 with 140 adopters, but in the two years since its release it hasn't had the impact that was previously thought. The eLearning industry can be notoriously slow to pick up on certain trends, but recently there seems to be much more interest in what Tin Can API and a Learning Record Store can achieve.
Learning Record Store And The Bigger Picture 
Traditional eLearning has been based primarily around course completions and instructors being able to track and monitor progress and provide feedback. With Tin Can API and the Learning Record Store the instructor can build a bigger and more accurate picture of the learner, as it collects informal and formal learning data about what happens outside the Learning Management System.
As more and more applications and learning providers see the value in Tin Can API, it will become even easier to track informal and social learning progress and in some cases automatic.
Leveraging Data From Your Learning Management System And Learning Record Store 
As previously mentioned, a Learning Record Store is a separate entity to your Learning Management System. Integrating it with your Learning Management System gives you another data source to draw on when building reports. Tin Can API also allows for the data, or "statements", to be sent to more than one Learning Record Store.
Instructors can use data from both the Learning Management System and Learning Record Store to create custom reports. Learning activities with Tin Can API take place outside the Learning Management System and content can be developed which takes this into account. Moving away from static courses and into informal learning allows the organization to track on and offline learning, pull data from both the Learning Record Store and the Learning Management System and build an accurate picture of employee training progress. This can then be linked to overall performance within the organization, meaning both employee performance and the effectiveness of the training can be evaluated.
An Open Learning Process 
Social and informal learning has meant that the learning process is now more inclusive than ever. For distributed companies whose employees may be from poorer countries with little or no access to the internet, the capacity to track progress outside of the formal learning environment is crucial; not just for the instructor but for the learner's progress too.
The progress of Tin Can API and the Learning Record Store is going hand in hand with developments in mobile learning. With increased access all across the world to smartphones and tablets, new eLearning content is being written with this in mind. Learners are no longer constrained by the device on which they learn, or where they are in the world. Tin Can API takes this one step further, tracking relevant social interactions and informal learning, no matter where or on what the learning takes place.
Tin Can API and its applications in the eLearning industry are still being discovered, but it is safe to say that it is here to stay. Its exact functionalities will depend very much on your needs, and this is why we consult with you to determine exactly what your requirements are.
If you would like to know more about the applications of Tin Can API and Paradiso Learning Record Store in conjunction with a Learning Management System, then one of our advisors will be happy to get in touch; simply follow this link: Contact Us