eLearning Articles
Top 5 Performance Support Apps for Learning Designers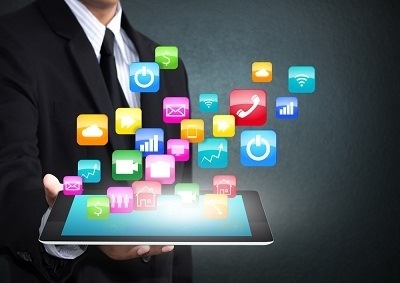 THE QUOTE"Instructional Design is complex and overlaps with many fields. That's why Instructional Design Guru defines terms from Instructional Design, Cognitive Psychology, Social Media, Multimedia, Technology and Law. It defines over 470 key terms for instructional designers."- Connie Malamed (The eLearning Coach), on ID Guru, the performance support App for learning designersTHE JOURNEYConnie was one of the first in the learning industry to design and develop an app for learning designers. Naturally, during our interview with her we were eager to probe and find out more about her inspiration and the thought process that went into the making of her app. This is also one of the many things that we were left wondering about after our interview. We set out on a journey to explore and learn more about other apps that are available for learning designers.Below are the questions we had in mind when we embarked on our journey:
What is the significance of performance support apps for learning designers?
What are some of the interesting performance support apps available for learning designers in the market today?
THE GREAT FINDSMobile apps are among the best forms of performance support available today, and just like any professional for whom 'information' is the key, learning designers too could greatly benefit from mobile app solutions.
Here are the top five most interesting performance support apps specifically designed for learning designers that we were able to find in the market:
OTHER INTERESTING APPS
Here are a few other interesting apps that we think will be of help to learning designers:
OUR LEARNINGSAs we came to the end of our search, we had the following learnings as 'take-aways' from our little journey:
Due to the nature of the work involved, performance support apps play a significant role in assisting learning designers in their daily work.
Presently, there a very few performance support apps available in the market for learning designers. Most of the available ones are reference apps that make use of the basic instructional design models and strategies, and leverage only the basic mobile functionalities and technologies. 
We foresee a bright future for performance support apps for the learning design community with workplaces dominated by performance support apps (both public and in-house ones) in the near future. These (apps) will be built upon more effective instructional design models such as spaced learning and distributed practice that can help make learning more effective. Just like any other areas, we'll see these apps also finding creative ways to leverage the enormous potential of mobile features and technologies for bringing more context to learning and performance support (such as augmented reality, Bluetooth Low Energy (BLE), geo-location, and Near Field Communication (NFC)). More on this in one of our future posts... 
What other performance support apps have you used in your work? What apps would you like to see that could benefit learning designers?