What Taylor Swift Can Teach You About eLearning
When Taylor Swift sets her mind to something, it happens. Take her recent showdown with Apple over the artist compensation structure of Apple Music streaming service. Her letter to the technology giant caused Apple to change its mind and compensate artists; even during the three-month free trial period when Apple was not being paid. Swift sets a powerful example for getting things done successfully, and there are some surprising insights from her climb to fame that you can apply to your eLearning development.
1. Feedback is critical 
Taylor Swift is well known for personally responding to fans on social media. She's constantly saying sweet things to her young admirers. Her comments encourage fans to stay true to themselves and dream big. She even dispenses fashion advice via Tumblr: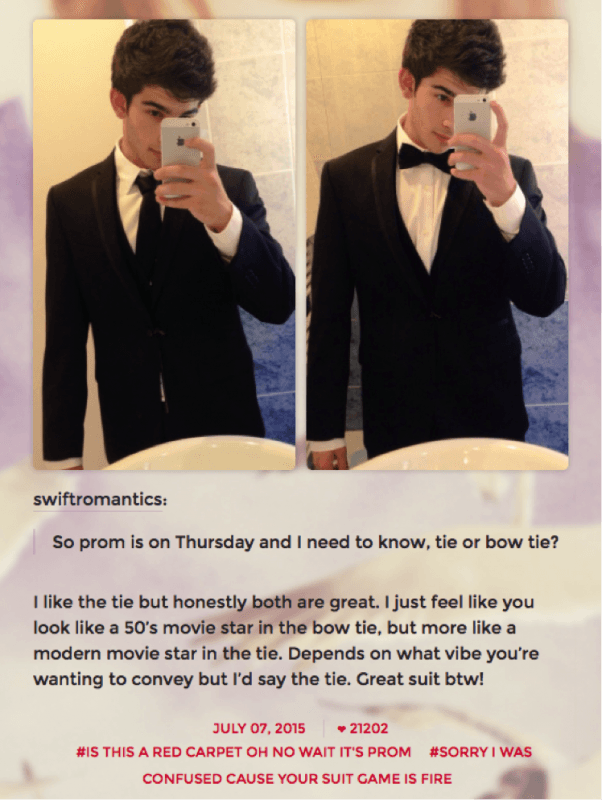 Your learners want that kind of feedback from you! Feedback helps online training feel more personal and shows learners what they're doing right (or wrong). Here are two blogs to get you started on the road to great feedback:
4 Tips to Give Helpful Feedback to Your eLearners
2. Make things fun
Fusion writer Kelsey McKinney describes a Taylor Swift concert experience as "part sing-along, part dance party, and part slumber party confessional". She always has a surprise musical guest, and she constantly puts together outrageous costumes and amazing sets. People -even adults- get excited about Taylor Swift concerts. You want your learners to be that excited about your training, right? Try adding elements of gamification, or fun characters and interactive scenarios. These blogs will give you some more inspiration:
Engagement Made Easy with eLearning Scenarios and Characters
3. Don't be afraid to try new things
From Nashville to New York City, and country to crossover to completely pop, Taylor Swift has taken a lot of leaps of faith in her career. She stepped way out of her comfort zone for "Thug Story", her comedy collaboration with T-Pain, a hilarious parody of her hit song "Love Story".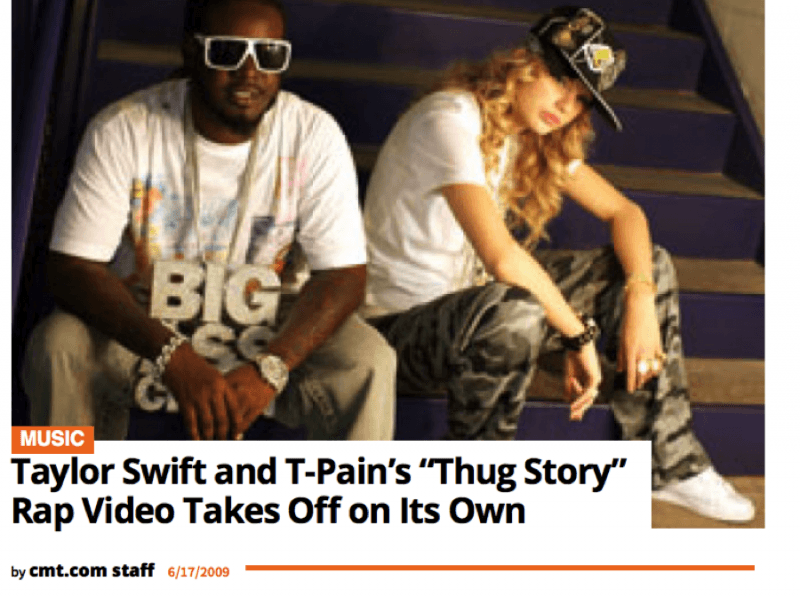 Swift took the risk of stepping away from country music -where she had a legion of fans- and creating an entirely pop album for her most recent release. The result? Swift's pop album, 1989, sold more than 1.2 million copies in its first week in the US alone. Her success shows that her creative risks have paid off, and you can follow her lead as you design training content. Remain fresh by changing up your eLearning to include new scenarios, for example.
Ready to add in scenarios? Here are two great resources:
Your eLearning is Boring - Add a Scenario
If you really want to be on the cutting edge, consider making your content mobile -and tablet-friendly. Check the brand new Responsive Course Design capability in Lectora® Online and easily create multi-device eLearning.
4. Be a social butterfly
Do you follow Taylor on social media? She's all over it; from carefully curated Instagram photos to Twitter to Facebook and more. She uses it to connect with fans and as a marketing tool.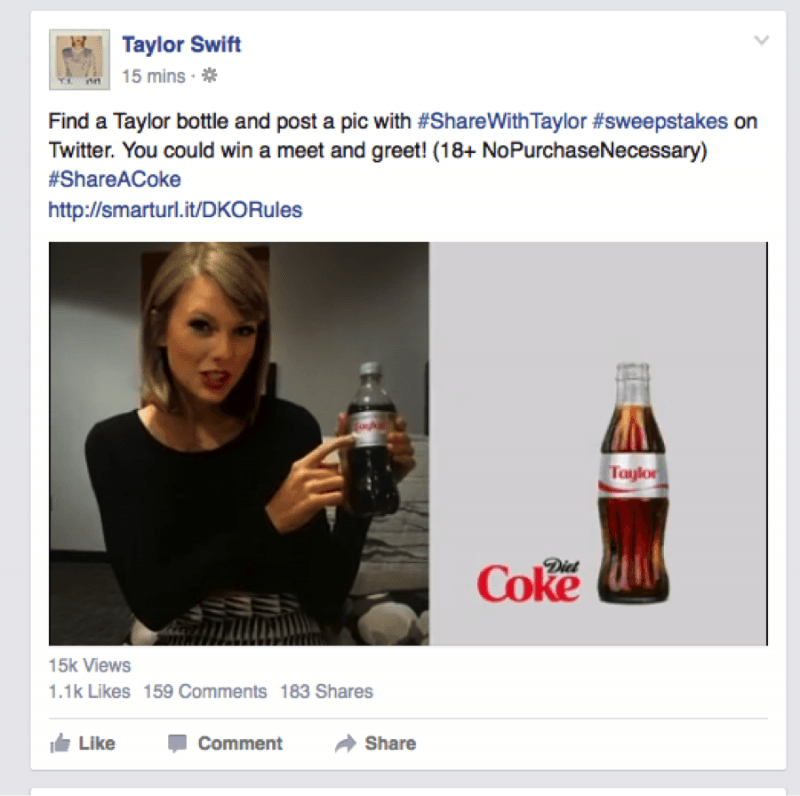 Have you tried using social media to add another dimension to your eLearning? Check out this blog by Instructional Designer Jennifer Valley for some more ideas:
Getting Social with Lectora Development
5. Get inspired by real life
How did Taylor Swift first make headlines? By writing songs based on true stories about people she knew and people she dated. Fans loved scouring the liner notes for clues about which ex each song called out.
Your eLearning can also be super engaging. Just make your eLearning content realistic with relatable scenarios that your learners could encounter in their everyday tasks. Feature case studies of real employees. Taylor Swift plays to her audience and wins their hearts every time. You can too!
Here are a few blogs to help you keep your eLearning realistic and relatable:
Learning Takes Root with Branching Scenarios
6 Tips to Use Your Personal Interests and Experiences in e-Learning Course Design
Even if you're not a diehard "Swiftie", it's pretty clear that Taylor Swift has a lot to teach all of us; from how to get over a bad breakup to how to make great eLearning content.