How To Gamify eLearning Development
It's quite accepted these days that eLearning modules should be engaging and enjoyable for learners. eLearning should grab learners' attention, capture their imagination, and get them thinking. I think we all agree that learners deserve to be delighted and excited by their online learning, and using gamification, games, and encouraging social learning and collaboration are ways to achieve this.
But it seems to me that what's missing from the learning industry, in general, is the idea that the process of creating eLearning should be enjoyable, too. Content creators – whether they are developers, subject matter experts (SMEs) or L&D professionals – deserve to enjoy the process of creating eLearning that knocks socks off. If the end product is engaging for learners, the means of creating it should be, too.
After all, why should learners get all the fun? Making engaging eLearning units should be engaging itself – developers, Instructional Designers and SMEs will be much more invested in the process if they find the experience enjoyable, rather than tiresome and repetitive. As Managing Director of a learning technologies company passionate about shaking up the online learning landscape, I strongly believe it's time for change.
Gamification
It's well documented that adding gamification to eLearning is a sure-fire way to secure learner engagement. So, what's so alien about gamifying the creation of eLearning too? Who says eLearning developers, SMEs and L&D professionals can't gain rewards like badges and points for uploading text, creating slides, assigning images to projects and completing eLearning units?
If you gamify eLearning production, content creators can gain points and badges for all that they contribute to the eLearning unit. And the more work they do, the more rewards they'll get and the higher they'll climb up the eLearning creation leaderboard – soon it will be a fight to become the top power house of their team. Being able to see at a glance who in your team is doing the most and contributing to the success of the project, motivates us to continue pulling our own weight and pushing for success.
Social
We've already established that learners do better when they're encouraged to share their ideas, suggest further reading and collaborate. It's the 70:20:10 problem that keeps cropping up; only 10% of our knowledge is gained through formal processes, while 20% is gained through observing others and 70% is gained while actually working. Well, the same can be said for eLearning creation too!
Bouncing ideas off one another is a great way to learn more about creating eLearning, and it also keeps everyone collaborating and on track – if someone falls behind, you can bet everyone else will get them going again! That's why it's important to encourage content creators to chat about what they're doing, share ideas and suggest better ways of working. This could be achieved with, say, a forum or Facebook-style stream of updates.

Simplify it
If you're working in a team of content creators, it can be tricky to keep up to date with what everyone is working on. That's why it's important to make it easy to see what everyone is doing at a glance, and to keep all relevant content (assets like questions, images, sound clips, etc.) together. It's a good idea to create a separate project for each module and assign assets to it – this means that you never run the risk of using the wrong images for a module, or pull questions from the wrong question bank.
All this makes it easier to create really great eLearning that is relevant and accurate, and do so within a short timeframe. It makes your content creator's job easier – what's not to like?
On-brand
Asset libraries also make it easier to keep eLearning on brand – whether it's eLearning units for your own company, or if you create modules for other organizations. Branding is so important to hook learners to their courses, because if the training reflects their company's branding, they feel like it was created specifically for them, and they realize its importance and believe in how it directly affects their work lives.
Plus, it's a weight off content creators' minds to know branding guidelines have been adhered to and that they won't make any kind of off-brand faux pas!
On track
SMEs… Instructional designers… eLearning developers… Coders… L&D…
There are lot of people involved in creating eLearning. If you're working from a computer program or a Word document, passing the versions back and forth between all relevant parties can be tiresome to say the least. Versions may be deleted, renamed incorrectly, sent to collaborators in the wrong order, and, of course, only one person can work on the project at one time.
That's why cloud-based eLearning production is the way forward: you don't have to pass around an installation disc, share a computer, email documents or print off storyboards to create something really great. All you need to do is log on to your eLearning tool, check out what progress has been made by your team since you last logged on, and get cracking. Multiple people can work on one storyboard at the same time: whilst someone uploads images, another can be assigning badges to slides, or creating a bank of questions. It makes the whole process of eLearning creation quicker and easier!
All these project management tools come together to allow content creators to develop eLearning modules with ease. They're able to stick to deadlines, stay within branding guidelines, work together, learn new things and gain points and badges for doing so!
This is an obvious next step in eLearning development – it's time content creators got some love, too.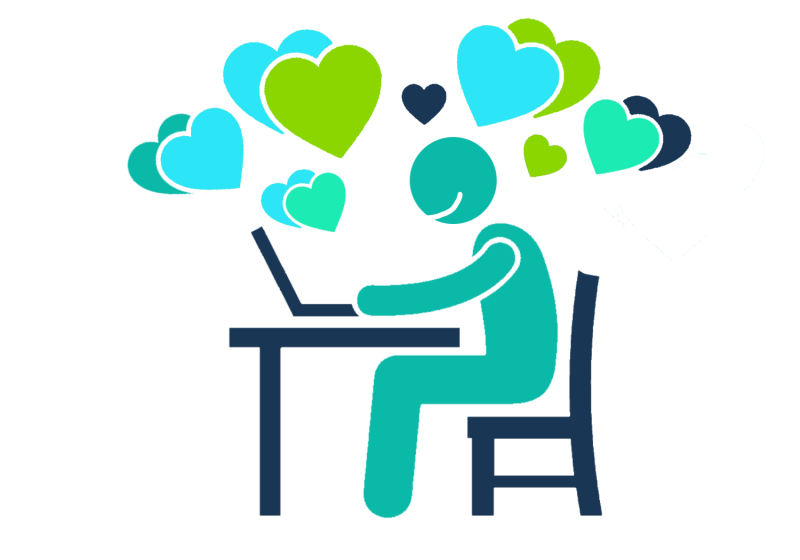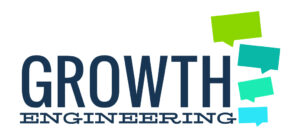 Growth Engineering Learning App
Introducing Growth Engineering Learning App, the world's most advanced mobile application for organisational learning. It places unlimited potential right where your learners need it — their pockets! 🔥