Can Authoring Apps Help You Craft Top-Notch Writing?
We all write daily. Even if it's simply texting with friends, keeping a daily journal, sending emails, or as robust as crafting research papers or other academic writing for graduate work at school or creating incredible manuscripts, writing is critical.
You only get good at writing with practice, and the right writing app can make all the difference. Apps can teach you proper grammar, help hone your voice, and edit your work so it's clear, concise, and professional.
But how do you know which editing software is right for you? It can be as simple as trial and error, but knowing what apps you might need (and why) is an important first step.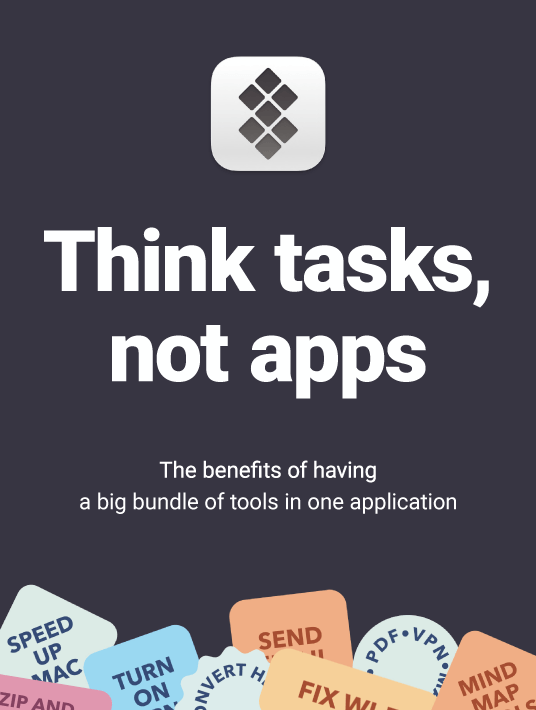 eBook Release
Think Tasks, Not Apps: The Benefits Of Having A Big Bundle Of Tools In One Application
This eBook takes a deep dive into the benefits of the one and only Setapp, where every app is a gem.
How To Become An Editor
An editor spends a lot of time living up to their job title: they edit words. Becoming a professional editor takes time, and almost all editors start as writers. Writing helps editors understand what the people they're editing go through day to day, including how workflow can make or break great content.
Editors often return work to writers when there are large issues like inaccurate statements, but editors spend a lot of time fixing minor errors or omissions. A good editor knows focus is important when editing the work of others.
How To Become An Editor Using Ulysses
Ulysses (text editor) for Mac is a distraction-free environment that's incredible for writing and perhaps better for editing. Its simple interface provides an editor with nothing but words in an app window so they can focus on what matters. Editors or writers working on several projects will love Ulysses' file tree system which is also great for your daily journal entries, which you can categorize by week, month, or year as needed. This system also keeps all writing in the Ulysses app for better organization, and all files are synced via iCloud so you can access them on any device.
When you're done editing your work or the work of others, Ulysses allows you to publish directly to a WordPress or Medium blog. You can even export larger documents as eBooks or PDFs. Ulysses is great for our long-form writing projects but is equally at home as an editing tool. Those familiar with markdown will love Ulysses' full support for markdown and its visually appealing WYSIWYG interface so you always know exactly what will be published.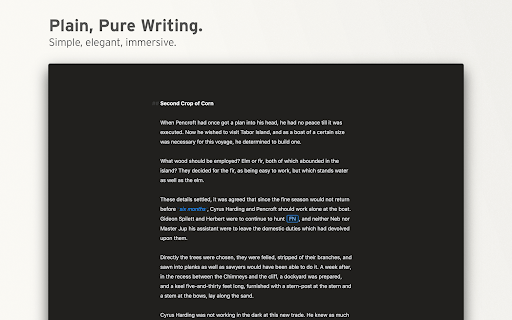 What Is The Best App For Writing A Book?
Writing a book is a long, arduous process requiring a ton of organization and constant editing. From Diary of a Wimpy Kid to War and Peace, all books undergo a lot of planning and editing you don't see. Like all writing projects, the right app can make an arduous process much simpler. Organization becomes second nature, and editing takes less time because you've created better copy due to being organized! Writing a book will never be a quick process, but it can be simpler and more enjoyable if you have the right tools.
Planning matters when writing a book, too. Most books have storylines ideated well before the act of writing begins, and a lot of that is done with a project plan for the book itself. A project plan is often just a lineup of the chapters and general flow for the book's story or arc, depending on the type of book it is.
How To Create A Project Plan Using Strike
Strike for Mac helps you plan a great book and supports you as you begin writing. When crafting your project plan, all you have to do is start typing and formatting your text, and Strike will turn it into an interactive project plan. Type your words, highlight them, and select the proper formatting from the right side of the app window. This automatically turns your headers into interactive sections on the left rail. Strike is a powerful and easy-to-use text editor for Mac that helps your project plans come to life instantly.
The left rail outline is interactive, too. If you decide an H3 needs to be moved to another section under a different H2, just drag and drop it there! The header and associated text will follow, and your entire outline will change in real-time. Strike supports real-time collaboration for up to 10 other people, sharing via Messages, AirDrop, and files can be exported to PDF for use as attachments, as needed.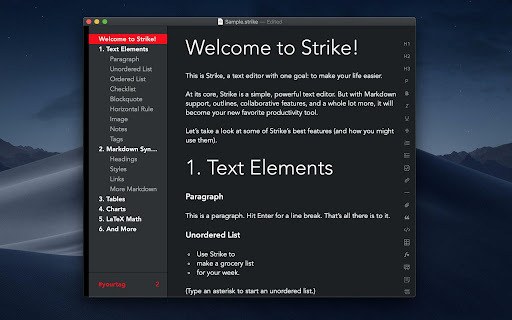 How To Journal Daily
Once you get into the habit of journaling, you won't want to stop. It's a great way to help clear your mind and understand your feelings. Your daily journaling can also help your future diary be much better. Remember, practice makes perfect!
Many people keep a daily journal so they have a private timeline of events that doesn't live on a social media platform. For many, privacy is paramount, and apps like Facebook or Instagram will never be truly private. Families who want to keep memories safe and avoid exposing their children to social media often keep journals that can be exported or shared with people they choose.
How To Journal Daily With Diarly
Diarly is available for your Mac or iOS devices and is a popular daily journaling app that helps you put thoughts down on "paper" so you can keep a clear mind. Sometimes the simple act of personal writing can help you work through things so you can do your best professional writing!
Beyond the mental health benefits journaling provides, Diarly is simply a great writing and editing platform. It supports adding photos or video, and even opens images up in Preview so you can use it as a photo editor. Though there are no options to open a video into a video editor app, you can either play them in the Diarly app or open in QuickTime player. (If you're looking to know what editing software YouTubers use, it's iMovie, not QuickTime.)
Diarly keeps track of how often you journal, supports markdown, and has a calendar feature for finding older entries.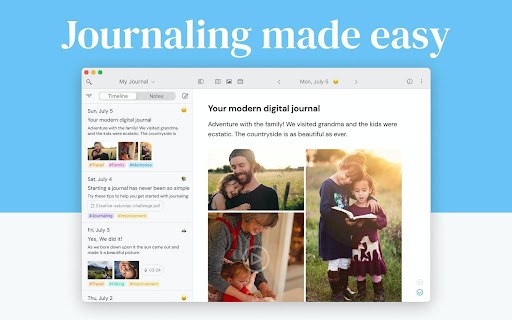 What Is Academic Writing?
Academic writing is typically long research papers that take months (or longer) to research, write, edit, and perform data verification. When you read an academic paper, know it is the end result of unimaginable hours spent planning, researching, and creating the content.
Depending on the subject matter, academic writing can be simple text or include dozens of graphs, charts, or other visual elements. Sources are always cited, and there is often a need for unique editing or formatting steps.
Tired Of Boring And Difficult Scholarly Writing? Use Manuscripts!
Manuscripts is the perfect app for creating, editing, and presenting academic work. It has a file tree format that keeps the project synced, and supports version history if you need to revert to an older version to recover work or start fresh.
The app has a full citation and bibliography feature set including formatting and embedding. Manuscripts supports LaTex, Docbook, MS Word, HTML, and markdown importing and can be shared via Notes, email, or Messages.
Because Manuscripts keeps you organized, it makes academic writing far simpler. Without the exercise of digging through notebooks or dipping and diving through various writing and note-taking apps, you'll be able to focus on the work and access or reference notes as you write. Organization is important for academic writing, and there's no better app producing great work for academia than Manuscripts.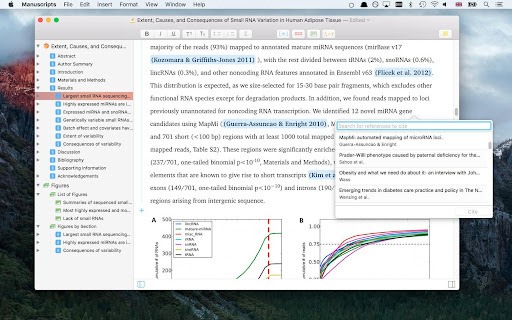 Conclusion
Staying organized and creating work in a straightforward environment are two important factors for great writing. The more you allow yourself to be distracted or navigate between apps or platforms, the longer your process becomes and the work suffers.
Ulysses, Strike, Manuscripts, and Diarly are four great apps that help you do your best writing and editing. Whether you want to use them for personal or professional use, you're bound to find a lot to love.
These apps and over 200 others are all available for free during a seven-day trial of Setapp for Mac. With your free trial, you can use all of the apps in the massive (and growing) Setapp suite. Once your week-long trial ends, Setapp is only $9.99 per month for unlimited access. It's a great deal, so don't hesitate—give Setapp a try today!
Ready To Download The eBook?
Download the eBook Think Tasks, Not Apps: The Benefits Of Having A Big Bundle Of Tools In One Application to dive into the perks of using a single app to boost productivity and streamline your workflow.

Setapp
Setapp is the next-generation productivity service for Mac and iPhone users to get the right way and tools to organize their work, with a curated collection of apps, a smart search engine, and a personalized app recommendation system