Leadership's Role In Cultivating A Successful Online Learning Culture
Managers are essential to an employee's overall work experience. According to Gallup, they account for at least 70% of the variance in employee engagement. Yet, according to LinkedIn's 2021 Workplace Learning Report, only 40% of learners reported that their managers challenged them to learn new skills in the last six months, even though over half of them felt that their managers supported their career goals.
And managers aren't the only learning advocates that companies are under leveraging. In LinkedIn's 2020 report, only 27% of L&D professionals reported that their CEOs were active champions of learning. It's time for organizations to lean on its leaders as the drivers of the modern learning culture.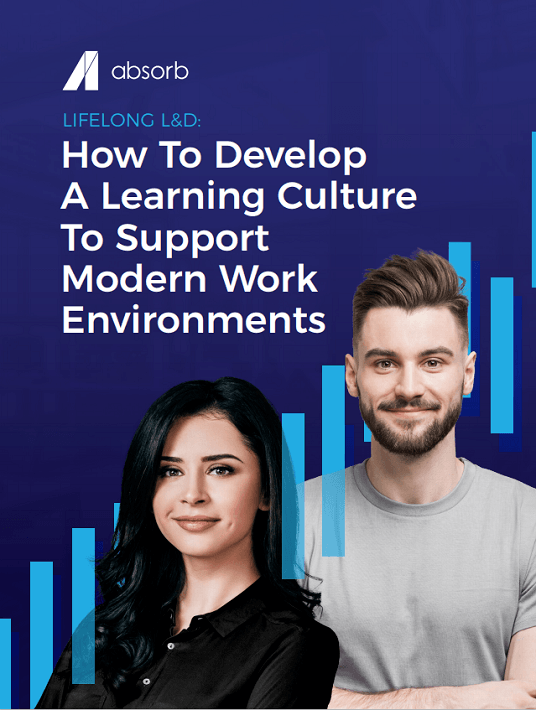 eBook Release
Lifelong L&D: How To Develop A Learning Culture To Support Modern Work Environments
Discover how to cultivate a supportive and collaborative learning culture for your remote workforce!
Executive Buy-In For Organization-Wide Buy-In
A successful culture of learning can't truly exist without the buy-in of your organization's top leaders and executives. And buy-in goes beyond simply signing off on a new learning initiative. It takes fully understanding the commitment and investment needed to create a learning culture—and the big payoffs that come with them. To get your executives on board, it's imperative to make a clear connection between the learning goals and the organizational goals. Show your executives how a culture of learning is the answer to many of the business challenges that keep them up at night.
For example, if your executives are focused on improving operational efficiency, show them how a learning culture can excite and encourage learners to reskill and upskill. This, in turn, helps them stay flexible and prepared to take on new or added responsibilities. Or, if your executives are focused on staying ahead of the competition, show them how a culture of learning can be a critical driver of innovation.
The bottom line is, every learning goal can and should be connected to one or more strategic objectives that your executives are working to achieve. By showing those connections to your leadership team—and getting their support—you are building the foundation for a successful learning culture.
Once you have buy-in from the top, a modern learning culture will need the support of the organization's hands-on leaders to succeed. That's where your managers come in.
Managers: The Hands-On Learning Advocates
The employee/manager relationship is truly one of the definitional aspects of an employee's experience. As an example, their team looks to for productivity, behavioral trends and company culture cues, managers are the link that connect employees to the organization. These hands-on leaders play a critical role in developing employees and teams, so it makes sense that they should be the biggest advocates of a culture of learning.
To better support their employees' learning goals and the overall modern learning culture, managers may need to be given the tools and training to help them thrive. Some managers may be new to a role, some may have more direct reports than they've ever had and some may not have worked for an organization that puts an emphasis on learning. In these cases, your managers may need an idea of where they could plug themselves in and how. Such as:
Learning Importance And Application
First and foremost, it's important that managers be able to communicate the value of training—including such areas as compliance training—to make sure team members always understand the 'why' behind the 'what.' Before that can happen, managers may need to understand that 'why' themselves. Managers should also be prepared to not only help their teams identify areas for skills building but also how to apply what they learned.
Employee Development
Since they work so closely with their team members, managers get to know their strengths, possible areas for growth and areas where employees want to expand their skills set. Make sure managers are trained to turn this valuable insight into opportunities to develop their people and help them grow. Managers can do this by helping to build out personalized learning paths for their people or pointing them to the right learning content.
Social Responsibility
With increasing corporate responsibility around diversity, equity and inclusion taking the spotlight, it's more important than ever to make sure your managers have the proper training to lead their teams through these issues while upholding to corporate standards. Managers need to be trained on recognizing unconscious biases, following inclusive and diverse hiring practices, embracing the differences of team members and creating a work environment that promotes equality.
Employee Wellness
In a recent study, almost half of respondents were working remotely with 27% saying they struggle with not being able to unplug, 16% struggling with loneliness and 12% facing distractions at home. All of these combined create conditions that could result in stress, anxiety and, ultimately, burnout. With remote work here to stay, managers need to be taught how to support their at-home employees. This could include recognizing the signs of stress, knowing the helpful resources, such as wellness training, available to employees and encouraging their team to develop healthy work-life balance practices.
There are many other areas where managers can be plugged in to help create positive learning habits that ultimately impact the business. This could be increasing employee engagement, driving retention, building a pipeline of leadership talent and more. The key is to figure out which are most important and determine how learning and your managers play into achieving those goals.
How An LMS Can Help Facilitate A Modern Learning Culture
Look no further than your LMS to ensure your managers are prepared to drive a modern learning culture forward. Not only that, it can be used by your managers to support employee learning needs as well.
With an LMS, you can:
Provide access to training courses and course libraries for managers.
Create learning paths for managers around topic areas like diversity, equity and inclusion; employee wellness; learning application and more.
Assign content that communicates the 'why' and the goal of learning so managers can become your learning advocates.
Build managerial communities for knowledge sharing and best practices through discussions and forums.
Ensure managers know what learning opportunities are available to employees so they can route them to the appropriate training, events, forums, etc.
With an LMS, managers can:
Recommend existing training courses or course libraries for learners based on new or necessary skills.
Create a personalized learning path built specifically for an employee and their professional development or reskilling/upskilling goals.
Encourage employees to join or create their own discussion groups with other employees looking to grow professionally.
Facilitate mentorship opportunities that utilize a mixture of learning, discussions and on-the-job training.
And while an LMS is a useful tool to help support your learning advocates and their team members, there are several continuous learning options that can supplement your LMS initiatives. These might include conferences, online events by well-known industry organizations, local or national associations, local events and more. The same goes for managers. Providing them with the flexibility to learn in a variety of formats increases engagement, skills development/retention/application and overall growth.
With the right LMS, there's a good portion of this professional development that can happen automatically. Learn how AI and machine learning create high-impact L&D opportunities for your learners.
Conclusion
Managers are key agents of driving change and adoption in their employees. In order to create a successful learning culture these leaders have to be a major factor in the overall strategy.
For more tips on how to build out or improve your learning culture, download the eBook 'Lifelong L&D: How To Develop A Continuous Learning Culture To Support Modern Work Environments.' It has strategic tips, evolving L&D trends and best practices to support your modern learners through a learning management system.
References: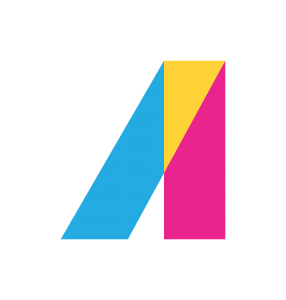 Absorb LMS
A flexible learning platform that makes it easy to build and manage training programs for internal and external stakeholders.