The Ultimate Leadership Training Programs Guide
Where can you find tomorrow's leaders? Well, there's a good chance they're hiding in plain sight. And our leadership development training eBook shows you how to spot them. It covers all the essentials you need to identify and cultivate up-and-coming talent within your organization. The Ultimate Leadership Training Programs Guide: How To Identify And Train Emerging Leaders even delves into outsourcing tips and topics to cover, as well as crucial talents to look for in your new eLearning content provider. But first, let's look at the most common pitfalls. This way, you can avoid them altogether when implementing leadership training.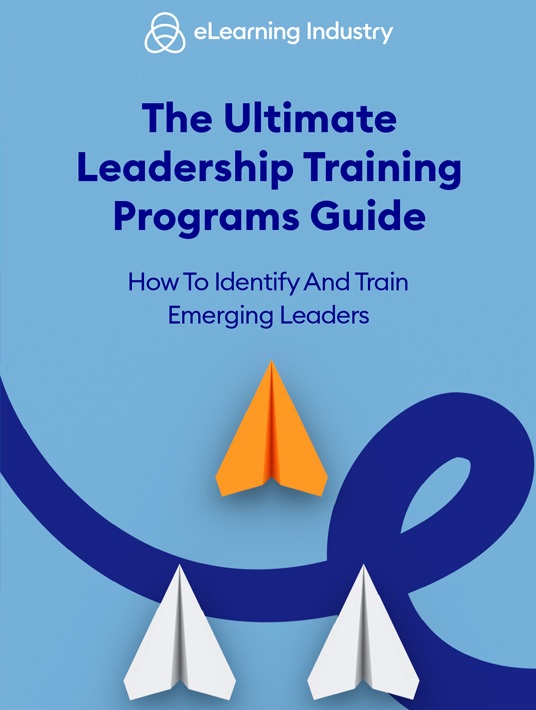 eBook Release
The Ultimate Leadership Training Programs Guide: How To Identify And Train Emerging Leaders
Launch a successful leadership training strategy for your top performers today.
Common Leadership Development Training Pitfalls
Wasting L&D Potential
Many organizations reserve leadership training for new managers. However, you can also use it to find hidden talent. For example, certification paths help you find employees with the right skillset, while assessments allow them to bridge gaps and prep for their promotion. So, don't waste all that L&D potential by restricting access. That said, you should make some sections of the course off-limits, like compliance assessments and modules that are reserved for current managers.
Not Personalizing Content
Generic content simply won't cut it. Leadership training programs must be personalized and results-driven. Every course should tie into their job duties and skill gaps. Fortunately, leadership development training companies know how to create an emotional connection. The caveat is that they need to understand your niche and all the challenges that come with it. Especially for team leaders who must set a shining example for the department. Some of the best ways to enhance personalization are custom paths and microlearning online training libraries.
Overlooking Peer-Based Support
Team leaders aren't made in a day. It requires experience, patience, and dedication, not to mention, peer support. They must be able to tap into their peer network for feedback as well as on-the-spot troubleshooting. For instance, they can log into the social media group for tips and tricks or attend a live event to brainstorm with fellow managers. In short, leadership training programs are a group effort.
Going Back To The Basics
One of the essential elements for how to develop leaders is to build on existing knowledge. Sure, you can recap some of the basics. But these should be in the form of optional refreshers. There are two key reasons to scaffold leadership know-how. Firstly, it prevents boredom. Employees broaden their experience instead of rehashing the same topics. Secondly, it doesn't insult their intelligence. Managers should be able to progress at their own pace. Going back to the basics pushes them backward. In many cases, they feel like they're being talked down to rather than being inspired. That said, there must be reinforcers in place. For instance, certification renewals or JIT support tools.
Not Knowing When To Outsource
Outsourcing doesn't have to be all or nothing. In fact, you can hire an eLearning content provider for specific tasks. Or even purchase off-the-shelf solutions to fill gaps. But the key is knowing when to outsource versus developing in-house. Does your L&D team have the time or tools to create leadership training content? Do they already have a heavy workload? Is it more cost-effective to outsource when you factor in software and payroll? When in doubt, get input from your team. They know how much they can handle and where their strengths lie.
Setting Unrealistic Goals
Goals should be measurable and within reach. For instance, you may not be able to train your emerging team leaders in a week or boost customer satisfaction scores by 50% this month. But you can set short-term goals that lead to bigger payoffs. It's all about paving the way for team leaders. So, set manageable goals that are attainable. This also improves their motivation because they have little victories along the way instead of bogging them down with long-term objectives. Finally, be as specific as possible. Include percentages, time frames, and other crucial details, as well as evaluation criteria.
How To Transform Top Talent Into Team Leaders
The ultimate goal is to tap into employee potential. To turn every member of the team into a top performer. But only certain staffers are ready to take the wheel and step into the role of manager. Our eBook has all the insider secrets to transform top talent into team leaders. Here's what you'll find in The Ultimate Leadership Training Programs Guide: How To Identify And Train Emerging Leaders:
Benefits Of Leadership Training Programs For Your Bottom Line
Leadership Development Program Budget Tips And Tricks
Steps To Hire The Right Leadership Development Program Content Provider
Ways To Identify Emerging Managers With Leadership Training Programs
Cost-Effective JIT Support Tools For HR Leadership Training Programs
Best Sales Leadership Training Activities To Outsource
Topics To Cover In Your New Marketing Leadership Training Programs
Tips To Draft A Leadership Development Program RFP For Accurate Estimates
Ways To Find The Best Leadership Development Program Solutions For Your SMB
Crucial Talents And Tools That Every Leadership Training Company Must Possess
Tips To Vet Leadership Development Program Vendors And Maximize Value For Money
Conclusion
Unfortunately, many new managers are blindsided by their new job duties. Their organizations don't offer the support they need. So, they struggle from day one. However, leadership development training can help your top talent overcome any obstacle. It instills self-confidence and imparts real-world experience. Plus, you can pinpoint which employees are up to the task. Download The Ultimate Leadership Training Programs Guide: How To Identify And Train Emerging Leaders today to prep your new managers and boost workplace productivity.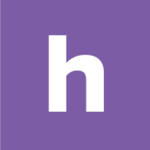 Homebase
Make work easier. Running a small business has never been harder. Homebase helps with free tools to track time and manage your team.