Remote Vs. Deskless Workforce Training
Out of sight, out of mind? If this has been your attitude toward remote and deskless workers, it's time to reconsider. These two types comprise a huge percentage of the global workforce. And, much like your in-house employees, they need to receive training.
Yet L&D initiatives address mostly office-based employees, which affects remote workers less, but often leaves deskless workers out. Failing to provide all employees with proper training results in productivity issues, employee disengagement, and high turnover.
Whether your workforce is deskless or remote, the key to delivering relevant and effective training is to dig deep into the reality of their workday. But first, do you know which category your workforce falls into? Before discussing remote vs. deskless workforce training and development, let's find out what these two terms actually stand for.
The Difference Between Remote Workers And Deskless Workers
Remote employees work outside an office setting, either a few days per week or exclusively. The key differentiator from deskless workers? Remote workers have a workspace and are not on the move. They usually use a computer to carry out their job tasks and communicate with their coworkers—or at least they have access to one.
Deskless workers are those that work in the field and don't use a computer or have a workspace to perform their job duties. They often don't even have a company email. These can be retail reps, manufacturing workers, healthcare professionals as well as people working in hospitality, education, transportation, etc. Deskless employees are often the face of a company, and their actions have a direct impact on the company image. They comprise a generous part of the global workforce.
Remote workers and deskless workers are two completely different types of employees. Their typical workday doesn't look anything alike, nor do they have access to the same tools. As a result, different training solutions should apply. Now that you've realized the difference between them, it's time to look into remote vs. deskless workforce training and development.
Best Practices For Training Remote Employees
Remote workforce training and development should address the major challenges of remote workers: loneliness, communication with peers, and distractions. Your training program should be engaging enough to keep them intrigued. At the same time, it should feature collaborative and interactive elements to reinforce their team spirit and make them feel included. Let's take a closer look at how to do that:
1. Employ A Versatile LMS
Flexibility is a buzzword for remote workers and, as such, your training should hold up to this standard. A versatile LMS like TalentLMS is a perfect fit for remote workforce training, as it allows for self-paced learning and enables eLearning personalization. That includes personalized learning objectives and customized learning paths, depending on the employee's skill level. The different learning delivery methods and types of content speed up the learning process and maximize knowledge retention.
Keeping remote employees engaged and committed to training can still be challenging. It's essential to use gamification elements for extra incentive. You should assess training effectiveness with regular eLearning assessments. A user-friendly interface is also key to engaging remote employees in training, given that they can't always access you to help them resolve navigation issues.
2. Focus On Onboarding
Remote employees usually go through a longer adjustment period than in-house employees, due to the lack of in-person interaction with their new coworkers. So, when training remote employees, you need to go above and beyond with onboarding to help them feel part of the team and kickstart their productivity.
Show to your remote employees their exact job duties and the tools they need to use to carry them out. Share your employee handbook, where they can read about basic company policies and other important, practical information. Communication is also a pain point for them, so make sure they know which channels of communication they must use and for which purpose.
If bringing remote employees to your offices is not an option, then at least give them a virtual office tour through a video call. Hold meetings to introduce them to their colleagues. Arrange one-to-one meetings with their manager or any departments you deem necessary. For example, they might need to speak with your IT department to set up work-related software.
3. Enable Peer-Based Learning
Remote workers often struggle with loneliness and isolation. Peer-based learning can help combat these feelings and facilitate learning through knowledge sharing.
There are two ways to incorporate peer-based learning into your course. The first one is by creating collaborative activities. Remote employees will have to join forces to finish a project or play an eLearning game. By the end of the activity, they will know each other better and they will have benefited from the different inputs they were exposed to.
Another way to facilitate peer-based learning is to create an online environment where employees can engage in conversations. This can be a course discussion or a social media group. Social media groups are also a great way to introduce remote employees to your company culture. Through interactions with peers, your remote workforce gets a better grasp of the company vibe and finds a sense of purpose by feeling one with the team.
4. Follow A Blended Learning Approach
To reap the benefits of classroom learning and eLearning combined, follow a blended learning approach. Your remote employees will still be able to move through the online course at their own pace, so that's one point for flexibility. Then, they can use the real-time sessions to ask questions or dive deeper into a topic. What's more, Instructor-Led Training brings accountability to the table and doesn't allow for the training to stretch on forever.
Blended learning is ideal for topics that need a hands-on demonstration or practice. During the real-time sessions, the instructor can explain difficult concepts in more detail or by using several examples. Soft skills, for instance, are best demonstrated and tested through role play, during which the employee tries to handle an imaginary situation on the spot. The instructor not only tests the employee's skills in a more realistic setting but also provides instant feedback.
Best Practices For Training Deskless Employees
Apart from being on the move, deskless workers often work in shifts, perform physically demanding tasks, or are engaged in interactions with clients. So, usually, it's hard for them to find time for training. This means that deskless workers' training has to address the issues of time limitations as well as not having a dedicated workspace and access to a computer. Here's how to best train deskless workers:
1. Deliver Via Mobile
With no access to a computer, mobile training is a one-way street to delivering impactful training anytime, anywhere. Mobile learning is available on-demand, within a hand's reach, and blends into their workflow.
Your deskless workers can access the course on their way to work, especially if they need to have a last-minute look. Or they can access it in the field whenever the need arises. To maximize accessibility and ease of use, use a mobile app that supports offline learning.
Mobile learning doesn't mean taking your long-form eLearning course and optimizing it for mobile. All courses addressing a mobile workforce need to be short and to the point. Also, keep in mind that text-based content is not everyone's favorite. If anything, it's frustrating to read through long texts when you're in the middle of a task.
Choose media that go well with mobile learning. What would be easily digestible for a manufacturing worker trying to operate the new forklift? You know this one: a short instructional video!
2. Use Microtraining
Since deskless employees don't have much time to train, deliver targeted knowledge in a bite-sized format. Microlearning not only fits into the most packed schedule, but it's also notoriously effective when it comes to knowledge retention. It's perfect for simplifying complex concepts and breaking long procedures down to a few steps.
Bite-sized learning can come in many forms, satisfying every learning preference and addressing most training topics. For example, you can use infographics for compliance-related procedures, or short videos to demonstrate manual tasks.
Combine the power of mobile and microlearning using a microlearning app, like TalentCards. A microlearning app will additionally bring structure to your course, which enables instant access to vital information. Apart from that, it offers post-training evaluation and rich reporting tools, so that you stay on top of your training initiatives.
3. Create Just-In-Time Training
Leverage the benefits of microlearning to create Just-In-Time training. These are lifesavers for all employees, and most importantly for deskless workers who must resolve issues in an instant. Plus, they offer the added benefit of immediate practical application, so it's more likely that the learning will stick.
Think about those situations where your deskless workforce might be caught off guard and need immediate guidance. It could be a new retail worker that needs to do a product return, but their manager is not around to help. A short infographic that maps out the process in a few, easy-to-follow steps will help them perform the task effectively and meet the client's needs.
4. Include A Reference Center
Your microlearning app enables you to structure your content into learning cards that follow a logical sequence. All the essential learning material is short, simplified, and perfectly organized. Everything is in one place—a valuable, multi-purpose reference center. Your deskless workers can access the microlearning app to get back on their learning path, to refresh their memory before performing a task, or to reinforce their existing knowledge.
A reference center is an excellent addition to deskless workforce training because it allows easy access to small bits of information. It facilitates the learning process and enhances knowledge retention. Using the technique of spaced repetition, it also lessens the learning curve that naturally occurs after training.
Conclusion
It's important to distinguish between remote vs. deskless workforce training and development, as each addresses a different audience. Have you figured out what kind of workforce you have? If so, choose the appropriate delivery method and the right type of content to deliver high-impact training. Both your workforce and your bottom line will thank you!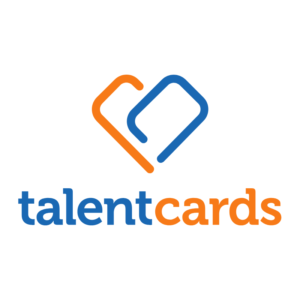 TalentCards
Connect workers globally, transfer knowledge, and impact performance. Meet TalentCards: the mobile microlearning tool for your deskless workforce.