5 Common Misconceptions About Serious Game Design
"It would be great to insert some serious game design into our training method, but it is too complicated."
We tend to here this sentence quite often in our industry. But this is not the only one. Expensive, complicated, time consuming, not engaging, not effective… All these arguments are misconceptions of what serious game design truly is.
Keep reading to discover these 5 misconceptions debunked throughout the article.
1. Serious Game Design Is Complicated.
Very often, people tend to think that it is complicated to create serious games from scratch.
While this has been true for decades, times have changed. The arrival of new eLearning authoring tools has broadened the possibilities, bringing your experience, as training managers and Instructional Designers, to a whole new level.
You do not have to know how to code anymore. Actually, you do not need any specific technical skills at all. All you have to do is focus on your Instructional Design, as your serious game development part will be a piece of cake.
For instance, with ITyStudio, the only technical stuff you will have to face is right click, as well as a drag and drop system. Sounds easy, right? As crazy as it may sound, it is true. You can now create your learning simulations easily, without technical struggles, thanks to new serious game authoring tools of the market.
2. Serious Game Design Is Expensive.
Serious game design has been expensive in the past. Before, you had to contact an eLearning agency that would setup a well-rounded serious game for you. Nevertheless, it was really costly. You had to pay for everything, from 2D / 3D graphical environments to the serious game development itself.
Besides, if you wanted to edit your eLearning games later on, it would generate additional costs, because you could not do it yourself: The eLearning agency would have to take care of it.
Once again, thanks to new authoring tools on the market, you can now gain a greater autonomy. For instance, let's pretend you want to create 3D simulations for your organization. An authoring tool with ready-made content in 2D and 3D, such as ITyStudio, could spare you a lot of money. Thanks to its library of content, all you have to do is to choose the environment you want, associate it with ready-made characters, and you are good to go!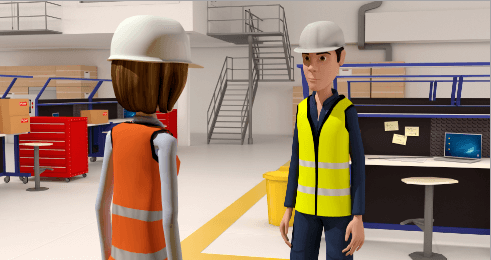 Moreover, in terms of pricing, you would be amazed about the cost effectiveness of web authoring tools :
No more maintenance.
Always up to date.
Accessible from any laptop.
Data safely saved and protected.
3. Serious Game Design Is Time Consuming.
When it comes to serious game development, one of the main barriers is often the time needed in order to develop a good eLearning game. Going back to our eLearning agency example, before, it was really time consuming to create serious games. You had to think about the content yourself. Then you had to transmit it to the agency. Afterwards, you had to enter in a project management stage, in which you had to make sure that everything is going well…
Fortunately, new eLearning softwares, such as ITyStudio, have enabled you to create and edit your serious games at your own pace. Do you need to change the settings of a particular scene? No problem, you can handle it by yourself.
Besides, people tend to think that creating a serious game from scratch takes a lot of time. To be honest, the longest part is to think about the pedagogical content that you will put into your online training simulation.
Once you are here, the serious game design is usually really quick. From our experience, customers need between 7 to 10 days in order to create a 20 minutes serious game from scratch with ITyStudio. We are not talking about years or months of serious game development, but about a few days. Now, you should be convinced that serious game design is not that time-consuming.
4. Serious Game Design Does Not Engage Learners. 
As an Instructional Designer, one of your main enemies is boredom. And even though it should be obvious, some people are still saying that serious game design does not engage learners in their course. In your opinion, what pedagogical method has the highest engagement rate? A classical and linear eLearning module, or a serious game?
The answer is kind of straight forward, right?
By immersing the learner into the environment of the simulation, by enabling him to choose his character, to interact with objects and different elements of the module, it seems like the engagement rate will be higher than a classical eLearning module, in which the only engagement required might be to answer a quiz.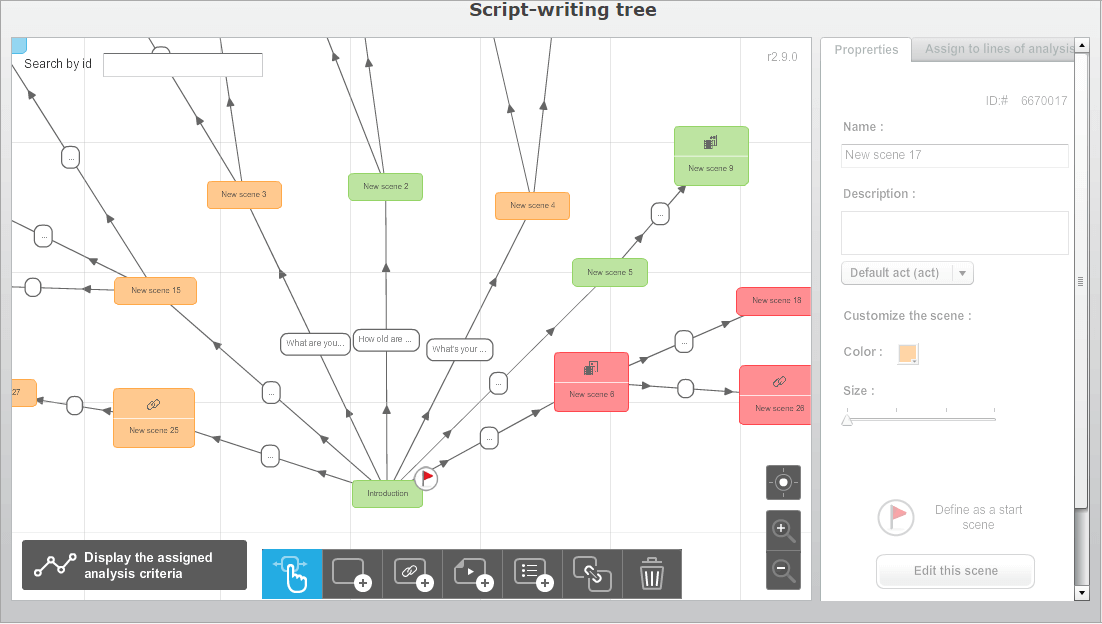 5. Serious Game Design Is Entertaining But Not Effective.
Games are often associated with entertainment, but not with effectiveness and performance.
This is dead wrong. First, learners' entertainment usually leads to success, because if they are having fun during their learning simulations, chances are that they will practice it over and over again, thus increasing drastically the engagement rate of your learning module.
Second, knowledge is nothing without action. And this is what serious game design is all about: Enabling learners to apply the knowledge acquired into action.
In a serious game, learners are put in front of professional situations and choices to make, that will make or break their final score. Having the opportunity to use the content acquired through the online training into practical choices is way more efficient than simply receiving information and making the assessment part with a quiz. At the end of the day, serious game design is entertaining, of course, but above all highly effective.
Ready To Take Your Serious Game Design To The Next Level? Take Action!
In this article, we covered 5 common misconceptions about serious game design.
If you feel concerned and see a potential in this training method, you should definitely give ITyStudio a try!
This serious game authoring tool contains all the features needed to implement the steps listed previously.
It is easy to use, it is engaging, and, best of all: You can try it for free!
Ready to go to the next level? Claim your 30-day free trial here!