Making Explainer Videos In eLearning: A Thorough 8-Step Guide
Explainer videos present online learners with a problem and then show them how to solve it using the available resources. They can cover everything from company policy issues to complicated work-related tasks, which makes them the ideal tool for online training. Here is a step-by-step guide on how to create explainer videos for your next eLearning course, even if you're a first-time producer with limited video editing experience.
1. Conduct A Task Or Skill Analysis
The first step is to identify your learning objectives and goals. Then carry out a needs assessment or analysis to determine the key elements. For example, an explainer video that highlights an important task involves multiple steps and sub-skills. An in-depth analysis reveals all of these crucial components so that you can convey them to your online learners. Keep in mind that an explainer video is intended to simplify complex topics and make them easier to digest. As such, it must break the subject matter down into its most basic components.
2. Develop A Video Storyboard And Script
Video storyboards provide you with a detailed road map to follow during the video production process, while a video script helps to ensure that you include all of the essential information, and that your tone, pace, and vocabulary meets the needs of your audience. Video storyboards usually contain visual representations of each scene in your eLearning video, as well as placeholders for video content that is still in the works.
3. Find The Video Authoring Tools
Many rapid video authoring tools feature media libraries, as well as audio recording and editing tools. Thus, you can use them to incorporate visuals, audio narrations, and interactive elements into your explainer videos. If you're working with an eLearning team, you may want to opt for software with built-in collaboration features. For example, tools to obtain eLearning feedback that allow you to share ideas and track changes.
4. Schedule An eLearning Team Meeting
Your eLearning team can help you every step of the way. From developing the video storyboard to choosing the best video authoring tool for the task. For this reason, it's wise to schedule regular meetings with your collaborators who can offer their expertise. Video conferencing tools and Project Management platforms are must-haves for remote eLearning teams, as they allow you to share feedback, assign tasks, and continually improve your eLearning strategy on how to use videos. Give your eLearning team members a general overview of what you'll cover during each meeting so that they can gather their thoughts. For example, brainstorm new ideas that you can integrate into the explainer video.
5. Gather Your Resources
You may already have resources that are ideally suited for the explainer video. For example, video authoring tools that feature rich media libraries, or images that you used for your last online tutorial. Gather all your assets and take stock of what you already have and you still need to curate. In some cases, you can find royalty free images, stock footage, and audio online. And don't forget about your human resources. Subject Matter Experts can help you develop targeted learning objectives and craft a polished narrative.
6. Produce An Amazing Explainer Video
This is the time to upload your media to the video authoring tool, record the video script, and add interactive elements. This process varies, depending on your tool of-choice. For example, some video makers allow you to drag and drop the elements into a timeline, while others feature a single page architecture that offers a general overview of each scene. This is yet another reason why it's important to find the right video authoring tool for your needs. Ideally, it should have an intuitive User Interface and align with your skill sets.
7. Collect eLearning Feedback
Two of the most valuable sources of feedback are your eLearning collaborators and audience. Encourage your eLearning team members to offer in their input at every stage of the process. Likewise, conduct online surveys and focus groups to gauge online learners' reactions. For example, invite them to view a rough draft of the explainer video and then make suggestions. They are your target audience. As such, they are going to be able to highlight areas for improvement based on their needs and expectations. After you collect the feedback, use it to make minor adjustments to your explainer video. For example, you may discover that most of your online learners share a common performance gap. You then have the opportunity to address the issue in your explainer video to improve their proficiency.
8. Finalize And Format Your Video Production
You've edited your video, incorporated feedback notes, and put it through the last round of learner testing. Now you're ready to finalize your production and deliver it to your audience. Different video authoring tools have different delivery options. Some allow you to host it on their site, while others give you the opportunity to upload it to your LMS or video sharing sites. You must also consider the formatting of the video file. Does the video authoring tool publish the video in HTML5 or Flash? Can online learners download it for offline viewing? Is the file type compatible with your current Learning Management System?
Use this 8-step guide to produce high quality explainer videos for your audience. If you need some help finding the best video authoring tool for the job, read online reviews and recommendations. Then test out some of your top choices. A number of vendors offer free trials and demos that allow you to try before you buy.
Use mysimpleshow to make the perfect video based on your script or your uploaded Power Point, illustrate your story with images that stay in mind, preview and publish; 4 simple steps to enter the amazing world of video-making.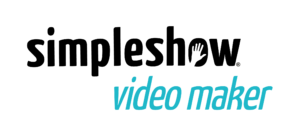 simpleshow video maker
simpleshow video maker is an online tool for creating explainer videos. It's quick, fun, and easy! You can explain any topic in more than 20 languages! A short video with a great story and strong visuals are key to get your message across!