Innovative eLearning Development
Did you know?
In 1885, Herman Ebbinghaus, a German Psychologist defined the exponential nature of forgetting. As you see from this diagram featuring the "Forgetting Curve", we forget 80% of what we learned in 30 days!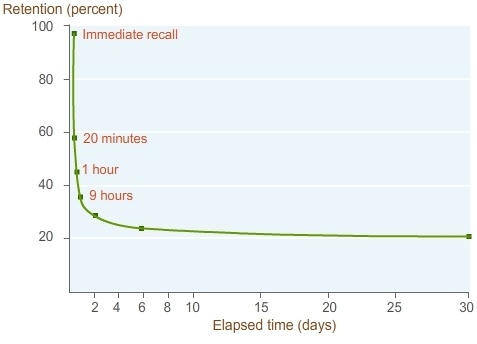 How can we improve stickiness of learning?
By following innovative learning strategies outlined in this article, you will be able to create the required "Chain of Impact".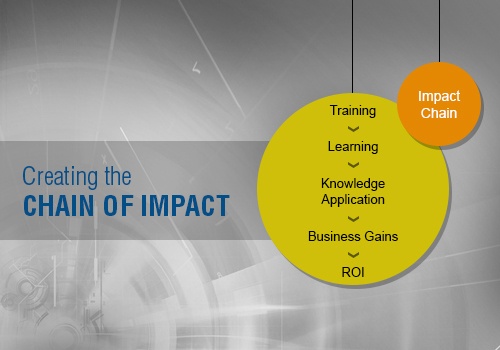 How can we improve stickiness of learning?
To create the "Chain of Impact," we need to adopt ways to ensure the learning sticks. Sticky learning is the learning that lasts over time.
This can be achieved through many approaches. One of the significant approaches is adopting learning strategies that:
Focus on action ("to do" things rather than "seeing" how they should be done)
Build on the current schema of the learners (draw upon what they know)
Allow exploration (enable self-discovery)
5 Tips to improve stickiness of learning through innovative eLearning development
We have a range of solutions that improve learning, recall, and retention. These are rendered through our innovative eLearning development framework.
My top 5 tips are:
1. Use Gamification for learning  
You can use the power of games to deliver specific learning outcomes in your learning and performance strategy. You can opt for:
Overlay of a gamification concept on your content to have the whole course gamified through levels, board games, or challenges
Partial Gamification of inline checks and assessments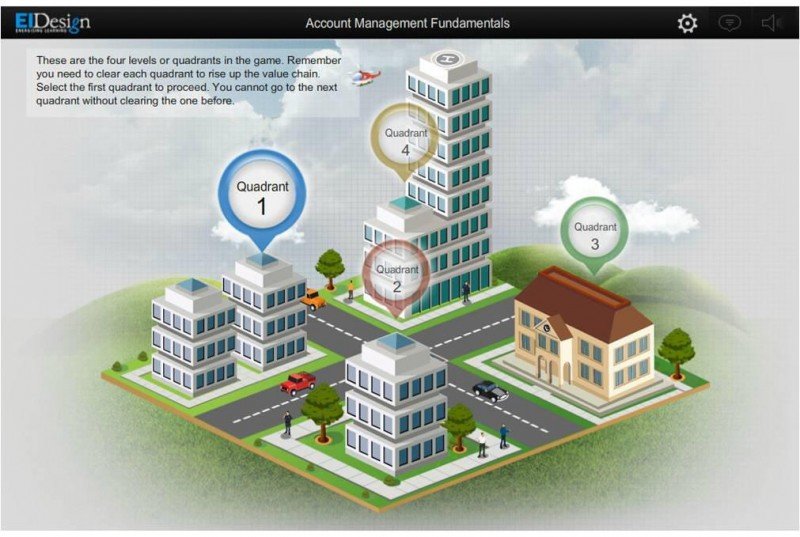 2. Use Interactive videos (particularly for micro-learning)
Today, several options are available to convert linear videos to interactive videos that can create an immersive and engaging experience. The passivity of the videos can be overcome by providing learning interactions, knowledge checks, and feedback.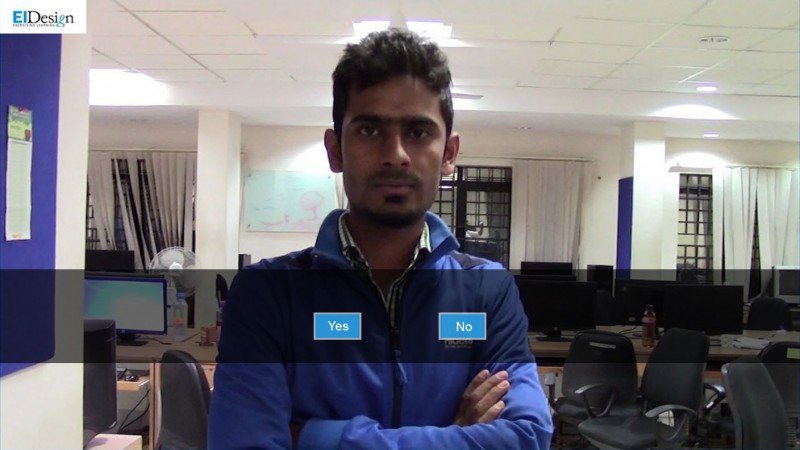 3. Use Decision-making branching simulations
You can use branching scenario simulations to move the learning process from mere knowledge acquisition to its application. These simulations can complement the scenario-based approach and should be used when learners need to deep dive into multiple related facets or handle a far more complex situation.
This approach helps learners work in a safe environment (where they can practice and also easily recover from the mistakes they may have made). They can evaluate different aspects and get a sense of what impact their choices can have.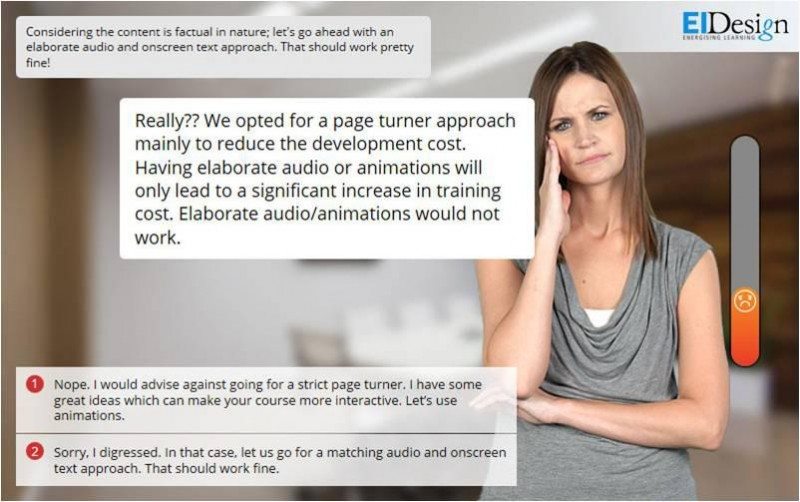 4. Use Story based learning (Storytorials)
A proven approach, the story-based approach (Storytorial) combines the principles of Instructional Design with the compelling power of a story. The dual impact enhances the quality of learning, resulting in an immersive learning experience.
Storytorials are strung together in a fictional narrative and generally have a beginning, body and an end. While a story may have multiple plots based on the content, you need to make sure that the central theme of the story sticks to the content and avoid redundant material that has little or no contribution to make to the training.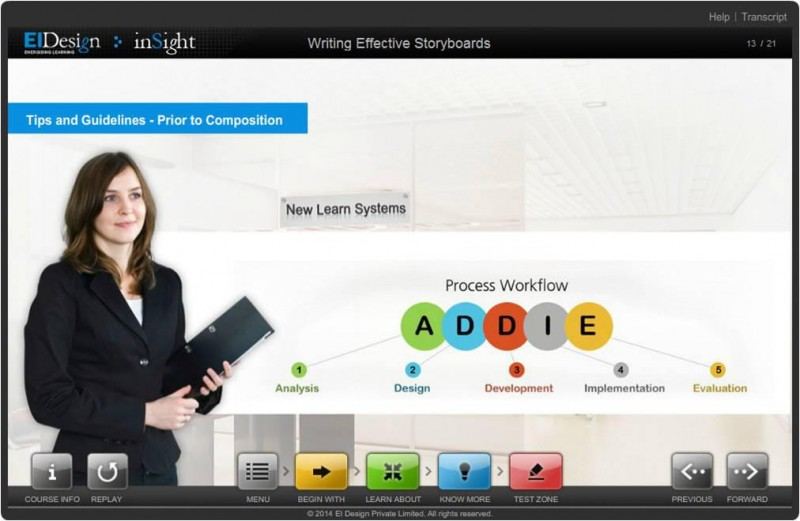 5. Use Scenario based learning
As per ATD (Association of Talent Development), Scenario-Based Learning (SBL) is a proven method to build expertise in tasks that are unsafe or infrequent in the workplace or to build critical thinking skills.
You can use scenarios to create learning activities where learners are presented with a real life situation or problem and they must work through it to achieve their goals. Although most of these interactions help hone learners' cognitive skills, there is always the option of adding an emotional element for greater learner engagement. An example of this would be simulating a real-life situation where every decision that the learners make has a direct bearing on themselves or their colleagues.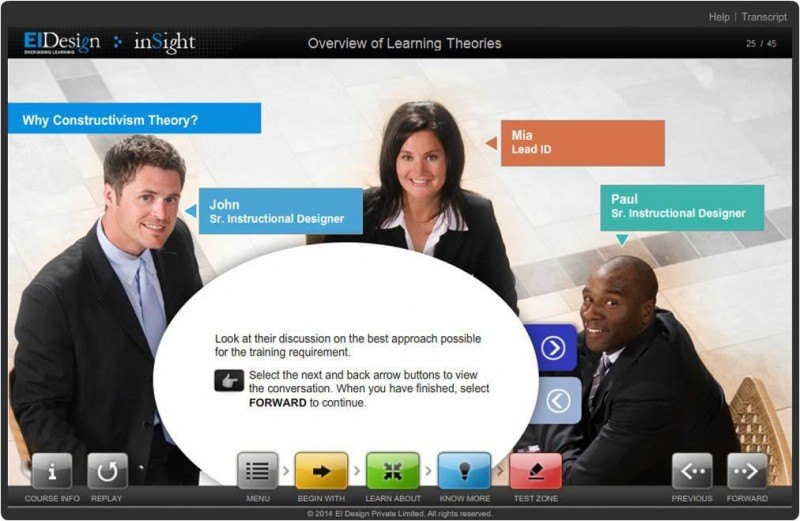 I hope this article featuring innovative eLearning development provides the required cues that you can practically apply to create a "learning retention and recall curve" for your organization.