How to Publish an eLearning Article
This is a step-by-step guide on how to publish your eLearning article. If you fancy the idea of becoming a top eLearning Industry author, the articles of whom are going to be read by eLearning professionals all around the world, read this guide and follow the steps described below.
If you already have an author account at eLearning Industry, you can navigate to the Articles Management Page and click "Add New" to create a new article.
If you are a new author, you should visit our Publish an eLearning Article page, review the guidelines and click on "Sign In with LinkedIn to Get Started".
In both cases, you will eventually be redirected to the article editor.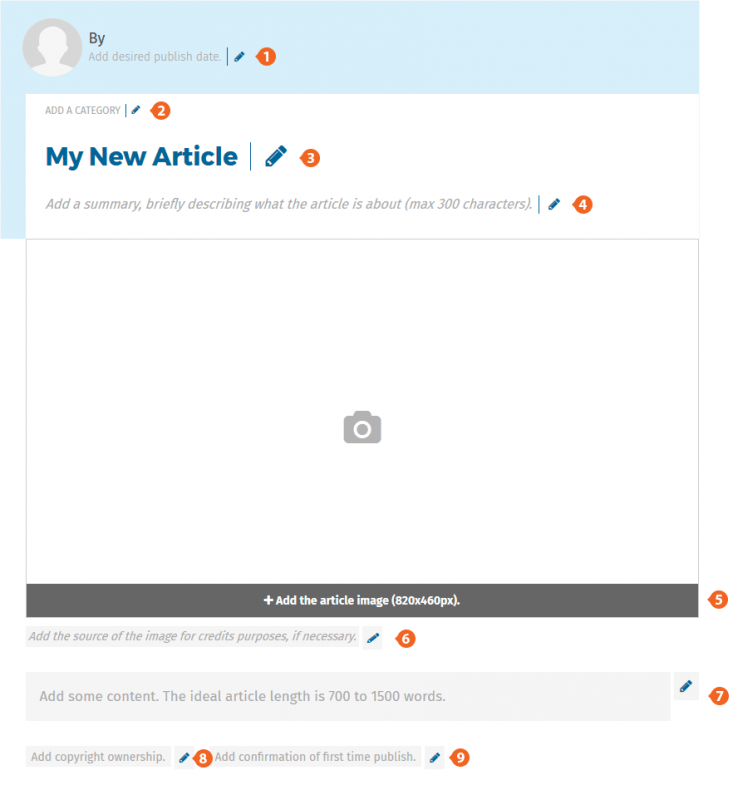 The article editor's interface consists of the following areas:
1. Published date
2. Category
3. Title
4. Summary (300 char. max)
5. Article image (820x460px min)
6. Image credits (where required)
7. Article content (min 700 words, max 1500 words)
8. Owner verification
9. First publish confirmation
To make changes, click on the pencil icon

next to the section you want to modify. This will open the section's editor, which will differ depending on the section.
When you're done editing, click SAVE to save your changes or CANCEL to discard them.
On the published date field you have to select the desired date and time for your article to be published.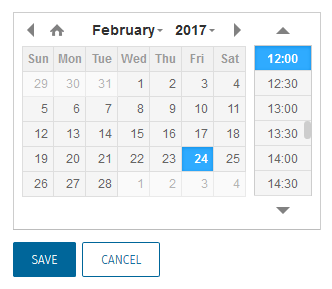 NOTE: The time must be set according to UTC timezone.
On the next step select the article category by picking one of the available categories as shown below.

Then fill in the article title and summary fields.

The summary field briefly describes what the article is about.

In order to upload the main article image, click the "Add the article image" button.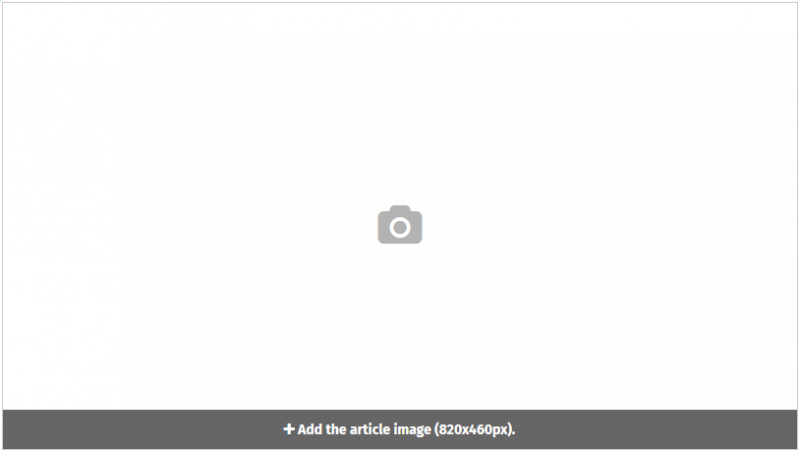 A pop-up will be displayed to let you choose an image from your computer.
By uploading the image don't forget to add the source of the image for credit purposes. In case this is not necessary you can leave the field blank.

After uploading the image you can proceed to the next step and add the article content. The following image shows the editor screen. Use the content editor's interface to upload your content and make the preferred formatting to the text.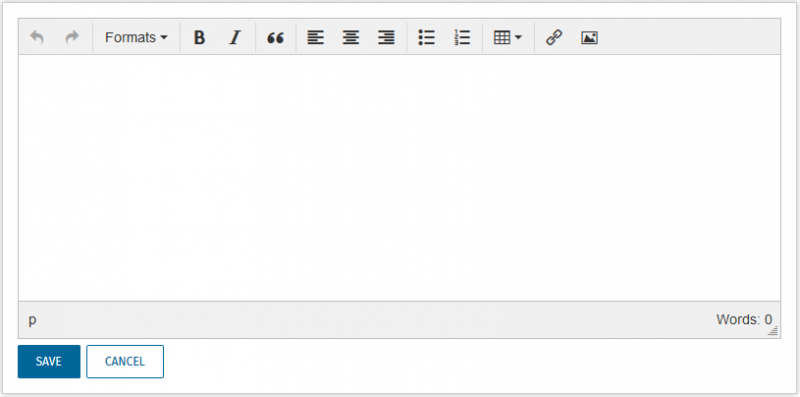 When you're done, make sure you verify that you own the copyright to the content and confirm that the article has never been published before.


The completion meter will be your guide to article completion. You can click on "See what is missing" at any time to see the sections that are still not complete.

When your article is 100% done, you will be given the option to submit it for review by clicking on the corresponding button next to the completion meter.

You can manage and edit your articles before they have been published by accessing the Articles section in your dashboard.

Learn how to view your Stats here.