Instructional System Design/Developer II position at Troy, MI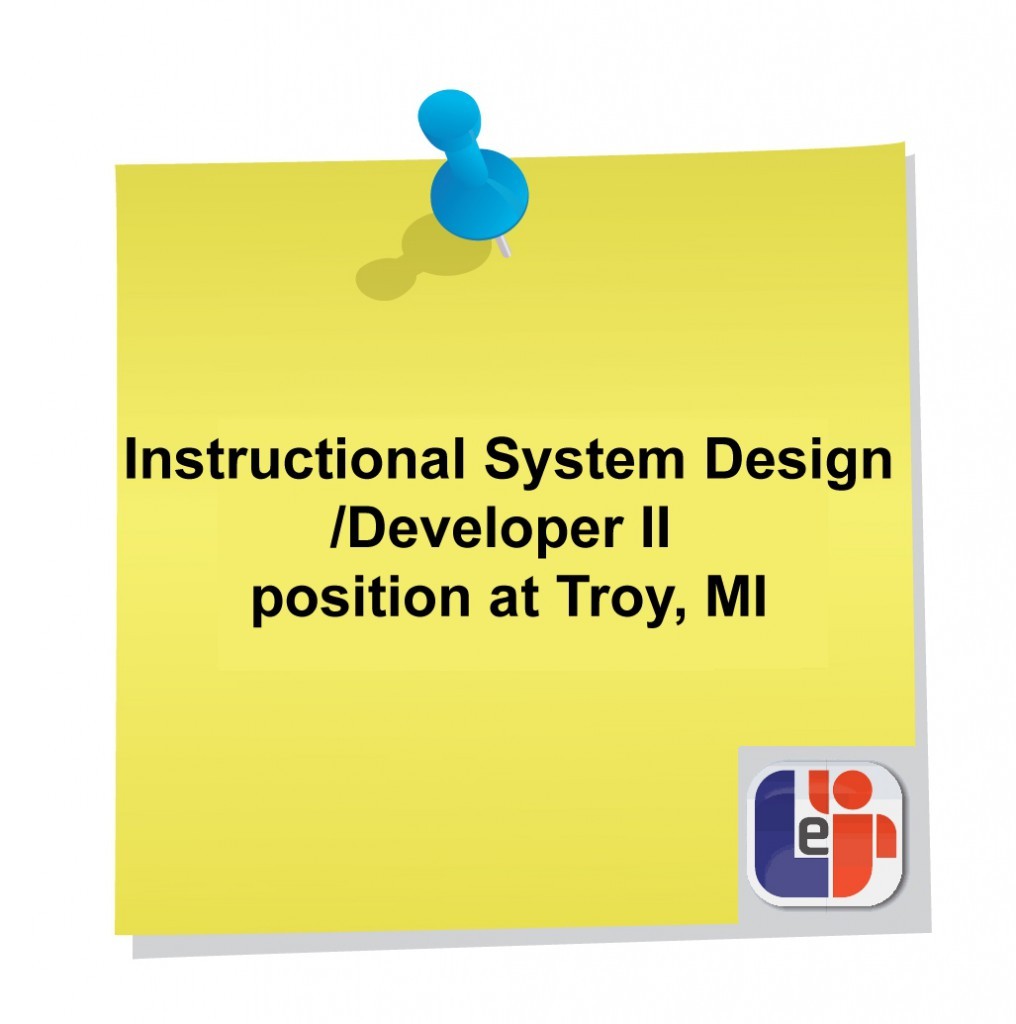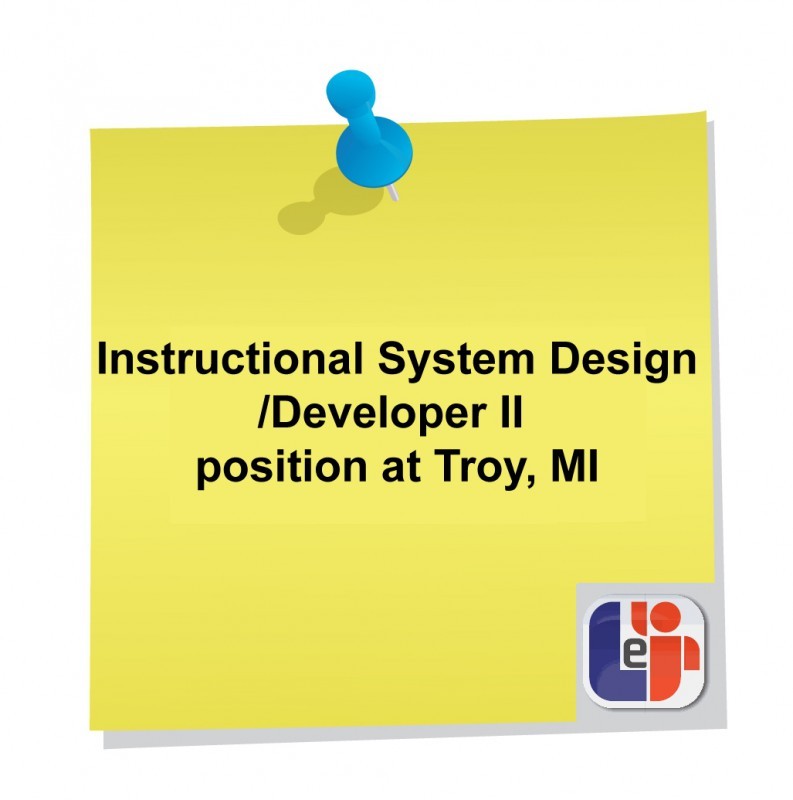 Raytheon Technical Services is looking for an Instructional System Design/Developer at Troy, Michigan. The Instructional System Design/Developer II position is responsible for the development of web based and/or instructor-led courseware. The courseware may be designed for many different industries and is delivered via Web, or classroom/virtual classrooms. This position is responsible for insuring that the training materials are technically accurate, communicates effectively, and holds audience attention.
Required Skills:
Minimum of two years of Instructional Systems Developer experience
Experience in an instructional design or technical writing position producing training materials
Experience working with large product teams to design, develop, implement, and evaluate service training
Must possess ability to research for content, gleaning information from technical documentation, engineering personnel, and other technical subject matter experts
Interaction with many product team members to ensure materials target training requirements and meet all quality control standards
Some travel to support the development and validation of course materials may be required.
Knowledge of user interface/visual design concepts
Excellent software skills in MS Word, PowerPoint and Excel
Knowledge of and the ability to apply the ADDIE model to course development
Excellent writing skills; (use of language, grammar, spelling, organizing content)
Accept responsibility for courseware development, timelines, and budget activities, as assigned
Ability to organize content using creative message design principles
Desired Skills:
Minimum of two years of WBT/CBT ISD experience
Ability to work with a diverse group of professionals, across multiple teams, to ensure project requirements are met.
Required Education:
No relocation assistance available for this position Raytheon is an equal opportunity employer and considers qualified applicants for employment without regard to race, gender, age, color, religion, disability, veteran status, sexual orientation, or any other protected factor.
To Apply please sent your resumes to Torrence Harris Sr. Technical Recruiter-Military