Serious Games Companies: What eLearning Professionals Need To Know
Skills improvement with return on investment: This is the difficult equation eLearning Professionals are consistently trying to solve. In this article, we will see how serious games companies can help eLearning Professionals in this complex paradigm, and help corporate training reach the next level.
Discover the best eLearning Authoring Tools
Save Time & Money. Compare the Top Authoring Tools by features, reviews and rating!
1. Become Self-Sufficient With A Serious Game Authoring Tool
A few years ago, if you wanted to create a serious game for your corporate training needs, bespoke content developed by external agencies was your only choice. This content was indeed customized and close to your needs, but the investment for your company was quite high. Besides, you were committed to this vendor for any modification or upgrade.
Nowadays, other solutions and offers are available on the market, that allows you to create your own serious game. One of these solutions are serious games authoring tools, and ITyStudio is one of them.
ITyStudio is an affordable solution and is really easy to use. It allows you to create your own training content while being completely self-sufficient. You can customize you content (environments, avatars) to create a real immersive serious game for your learners. Besides, your modules can be updated quickly and easily, for an always up-to-date training.
Once created, you can share this module with your learners without any limit, through different types of exports: HTML5, SCORM formats, standalone, etc. Compared to face to face training, you will appreciate the level of comfort provided: Content can be accessed whenever and wherever the learner wants it, as many times as needed.
With serious games companies, learners will improve their skills easily with immersive and customized content, not to mention the fun provided by the game! Your learners will be engaged and invested in the training, for better efficiency.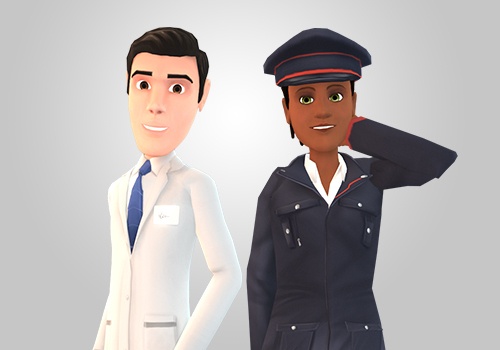 2. Up To Date Solutions Thanks To The SaaS Model
Serious games authoring-tools are often in SaaS model. A SaaS software is an online software available through the internet for any user. There is no installation required on your computer, and your authoring-tool is available everywhere as long as you have an internet connection.
Thank to SaaS model, no need for buying updates! Since it is cloud-based, your provider makes the updates automatically. You have nothing to do to keep your authoring-tool up to date. Moreover, you benefit from all the new features of your software instantly and above all freely! At least, this is the case of ITyStudio. There is regularly new environments and avatars available in the library, plus new features available!
3. Serious Games Companies Can Provide You With Ready-Made Libraries Of Content
You may think you do not have technical skills to create your own serious game? Forget about that, you do not need any technical skills or design development expertise. The full content library of sets and avatars in 3D and in 2D will be your guide to create your custom content that fits with your needs. Still, if you do not find what you need into this rich library of content, you can always ask the serious games companies to create and develop a dedicated environment or avatars tailor made.
Fitting the serious games with your company environment is really important because it is one of the main criteria that will make your module immersive and realistic for the learner. As mentioned above, seeing a familiar environment, and project himself in the avatar's skin will engage your learner and make your serious games more efficient.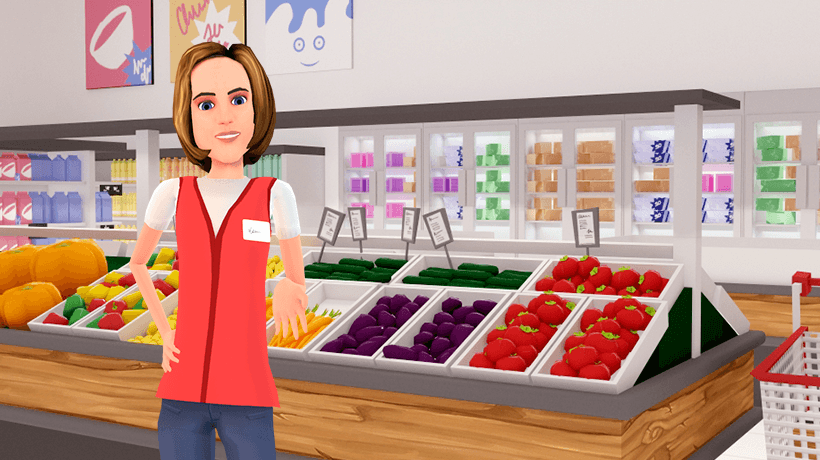 The "only" thing you need is the educational expertise and how to define the pedagogical structure of your content. You have to define first of all the main objectives you want to reach with your training content: Where do you want to lead you learners?
4. Affordable Pricing
As we said, the serious games offers have changed and evolved, from bespoke content to new possibilities of creation with authoring tools. Their prices are now really affordable and you can find a variety of offers. And bear in mind that when you create a module, it will be yours and you will be able to use it as long as you want even if your license has ended.
In this regard, the authoring-tool ITyStudio proposes 4 offers:
A free trial offer, you can try ITyStudio for free during 30 days!
The software itself and all its features.
A full pack with training included.
And a Premium pack with training and the possibility to customize the library of content.
Here you can see all the details of those offers: See all the offers.
Ready To Lead Your Corporate Training To The Next Level With Serious Games Companies?
We have seen some key benefits of serious games companies on you corporate training strategy. If you want to know more about those advantages, you should definitely read this article: What Are The Benefit Of Serious Game development?
If you see the potential of serious games companies, you should try ITyStudio for free.
This serious games authoring-tool contains all the features needed to embrace the advantages above. It's easy to use and best of all you can try it for free!
Ready to go to the next level? Claim your 30-days free trial here.