Just three years ago I wrote a post on the future of eLearning. With so many changes underway, it is time to re-examine the direction of learning and more specifically of eLearning. Outlined below are the major shifts I identify in eLearning and the greater landscape of learning and technology. Over the next several months I will post articles on each of these eLearning trends in greater detail. The driving force of this new era of eLearning is the availability of information – as we each live, work, learn and develop in the cloud. As a result, information is readily available to learners who can be resourceful to learn what they want, when they want, how they want (BYOD), and without waiting for organized learning to be scheduled or pushed to them. With so much information easily accessible from multiple sources in the cloud, learners will take more and more control of their own learning, changing the role of learning professionals, departments and software.I believe this will lead to an end of the corporate Learning Management System (LMS) within 5 years.
Self-directed Learning - Learners Take Control
Today learning is becoming more "pull' and less "push", as learners take charge of their own learning. Since there is so much available information for anyone to find what they need, when they need it -- through search engines, Wikipedia, Mooc's or YouTube. Learners do not have to wait for scheduled learning opportunities by the learning department. Learners need information to solve an immediate need or problem, or decide for themselves where, when and how to complete courses to gain new skills or knowledge. As a result, companies are turning to collaboration tools, such as Yammer or Epath that facilitate performance based learning, informal learning, social collaboration and knowledge sharing. Moreover, Tin Can (Xperience api) makes it possible to track and trace any learning experience on an individual level. For the company this data could be the source for getting to know the individual learner (as Google does), as well as for presenting the right material and facilities at the right time. For the learner it provides support in taking control of his personal development.
Personalized (Adaptive) Learning
Adaptive learning has become a broad concept that can be accomplished in a number of ways and it is the future of formal learning. There are different ways of creating adaptive content. It can be accomplished by tagging learning components and making them smart, by offering personalized learning paths based on the outcome of previous activities, or by creating smarter personalized courses based on learning objectives. All methods are good and they can even be combined. But the trend is definitely towards more flexible and personalized learning material instead of a one-size-fits-all course.
Curation
As learning becomes more self-directed and learner controlled, the job of learning professionals will shift from creating courses and scheduling events, to collecting information and learner generated content. These content assets will need to be identified and indexed for easy and effective searches by the learner. There are all kinds of aggregation software available that do this automatically, but I believe the human factor is irreplaceable in the curation process. This is an example of how learning professionals need to become more facilitative.
Anywhere, anytime and any device
With a Smart phone (and a tablet) in hand, employees bring their own devices to work. Self-directed learning becomes easier, as each of us is always connected and able to find answers to anything. The impact will be huge. Not only will the learner choose his own device, but he will also select the software and sources he wants to use for learning. He is no longer a learner in the corporate controlled environment.
Specialized learning material
Learners can find courses and content almost everywhere. Increasingly this content will be offered by MOOCs (Massive Open Online Course). This means that basic courses focused on skills and knowledge will not add value to the learner, it is already available. So, training departments will need to create more specialized content.

Context
The context of the organization, special rules and corporate culture are one of the values that a 'home-built course' can have over generic courses. But context is more location awareness. The fact that you are working on a specific task or augmented reality can connect learning to very specific situations. It should be a focus of the learning department. Addressing the context is in fact also a way of personalizing the content (to the learners' whereabouts or activities).
On demand development
Time is another context factor. If you get the correct info or training with three months delay, it will not add value to the learner. Learning has become an 'on demand' business. This means that we have to review the way we develop eLearning materials. I also believe that we have to leave ADDIE (or ADDIE like methods) and move into agile eLearning development. I have been writing about this for a couple of years now, but this trend is becoming mainstream, thanks to the book "Leaving ADDIE for SAM" by Michael Allen.
Final thoughts
All of these eLearning trends will have a big impact on the learning organization and the learning software they use. Learning organizations have to make a shift from planning and control to facilitating individual learner needs. It has to offer personalized, rich and context aware content. This is a complete turnaround that is already taking place and that will only get stronger in the next few years. In order to make a shift from control to facilitating, it also demands a complete culture change. For the current Learning Management Systems I foresee an even bigger impact. Most LMS are about managing and control and not about learning. If the learner needs any Learning system in the future, it will be a system facilitating his personal development, offering him personal learning paths and interesting content that will fit his current need. I predict the LMS as we know it will be dead in five years. There might be a chance for survival of those systems, if they address this pull need and the trend for personalized learning. However, I believe that the learner will be served by mostly new solutions and not by the current leading Learning Management Systems.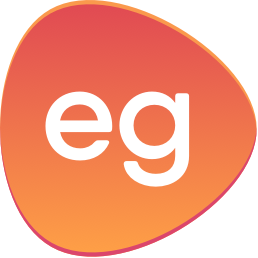 Easygenerator
Easygenerator is an online e-Learning authoring tool for people without an e-Learning background. Create courses and quizzes and host them in our cloud and see learner's results at no extra charge. Uploading to your website or LMS is also possible.