eLearning Platforms To Use For Online Courses
The potential in eLearning industry is huge. By 2022, the size of this industry shall amount to a whopping $243 billion. And importantly, it's expected to grow at over 5% CAGR (Compounded Annual Growth Rate) year—on—the year from 2017 to 2022. The numbers are convincing. It all now boils down to choosing the best eLearning platform to host your courses.
Here is a brief run-down of 10 eLearning platforms you can use for online courses:
1. Udemy
Udemy firmly believes in disrupting and democratizing educational ecosystem by allowing anyone and everyone to learn from its pool of more than 20000 Subject Matter Experts. To a very large extent, Udemy has been successful in its mission. This eLearning platform has many content creation tools such as PDF documents, PowerPoint, etc. text and video content can be collated to create and publish courses.
This online training platform can be used by instructors for free. However, Udemy makes big money by taking 50% per sale of your course. Udemy has more than 12 million students.
2. Teachable
No doubt, Udemy is a great online training platform. But there is little autonomy for instructors. For instance, Udemy doesn't let instructors control branding and pricing of courses. Also, instructors know little about students. Teachable capitalized on all such limitations.
Today, Teachable has more than 3 million students, 7500 instructors, and 20000 courses. The numbers are getting bigger and better. Instructors should pay a monthly fee to access this platform.
To attract prospects, this eLearning platform gives a free eBook which clearly explains aspects such as course creation, video creation, slides presentation etc.
To learn more about Teachable, visit this link.
3. WizIQ
WizIQ is yet another established name in the eLearning industry. For all intents and purposes, this online teaching software has been the go-to tool for instructors to deliver live and on-demand webinars. It is equipped with enough provisions such as slides, desktop sharing tools, audio, video etc. WizIQ is very common among academic course content creators.
It's effortlessly easy to create courses and publish them on WizIQ online marketplace. By the way, WizIQ is known to provide a host of plug-ins for popular learning management software such as Moodle, Sakai etc.
To learn more about its features, trial and paid plans, visit the site here.
4. Ruzuku
Ruzuku is another valuable addition to this list of 10 best eLearning platforms. Instructors aren't required to have much knowledge of technology to use this platform. As a matter of fact, Ruzuku invests great efforts to make it easy for Subject Matter Experts to create and publish courses. It has a ton of cool features such as PayPal payment gateway, MailChimp integrations, everyday backups, etc.
5. Educadium
Educadium is on an ambitious mission to assist entrepreneurs and organizations of all sizes to create, manage and profit from online teaching and training through its EasyCampus platform. It has a plethora of features ranging from course designing to course publishing. You should check its trial version to get an idea of this online training platform. Subsequently, choose your subscription package.
Hop on to the website here.
6. LearnWorlds
Are you looking for a platform which can complement course content with immense social learning and high interaction? Are you looking for a white label solution? Stop your search right now and take a look at the impressive features of LearnWorlds. The platform's premium positioning has worked wonders all these years. There are many impressive features such as tools to build sales pages, simulators, intelligent sales engine, advanced analytics, etc. They certainly deserve premium positioning.
LearnWorlds is a very good option. But be sure to do the math—the platform charges $5 per sale and monthly subscriptions start from $24 per month.
7. Thinkific
I have been a course instructor on Thinkific for quite some time. It's an amazing platform for 35000 + content creators who are looking to brand and sell courses. If you are looking to grow your audience quickly, you should bet your chances on Thinkific.
I have seen many business savvy and smart personalities having trouble in designing and scaling their courses on other platforms. By all means, Thinkific is a top class exception. Prospects have little trouble in the building, launching, scaling, and marketing their courses.
8. Academy Of Mine
As the name suggests, Academy of Mine lets you start your own online academy. If you are looking for a drag-and-drop solution that can save you a lot of time, Academy of Mine scores brownie points. This online teaching software is power—packed with an amazing administrative interface. The learning curve is somewhat steep. That said, if you climb up the curve, you can leverage all its powerful features.
9. CourseCraft
Looking to turn your blog into a profitable business? Try CourseCraft. Its editor is flexible, simple and powerful enough to create different types of courses. It's integrated with Stripe and PayPal payment processors. Creating quizzes, lessons and forums is just a matter of few precious minutes. Instructors can run discounts and offers. Students can collaborate with friends and instructors and create a big knowledge ecosystem. It has great custom branding features.
10. Skillshare
Top teachers on Skillshare make as high as $40000 annually. Almost every course lesson entails two key components—video and class project. Courses are made up of a series of small videos whose duration is typically anywhere between 10 and 25 minutes. You can make money through Skillshare's Partner Program. Of course, you have to fulfill certain prerequisites like enrolling at-least 25 learners per class etc.
Skillshare's subscription model is different from that of Udemy. Udemy sells subscriptions of individual courses while Skillshare sells subscriptions to all its complete content.
Share your course creation experiences. If you have any questions, please feel free to shoot them in the comments. I shall reply in a day or two. Keep watching this space to learn about eLearning software development. My best wishes are with you and your courses.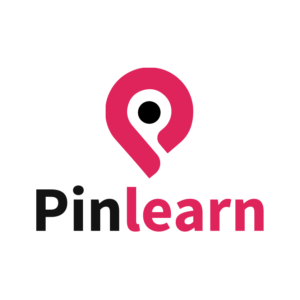 Pinlearn
Pinlearn is an ed–tech company which provides eLearning software that helps tutors to start their own eLearning platform like udemy in minutes with no hassles. It's eLearning software integration and implementation comply with current technologies.