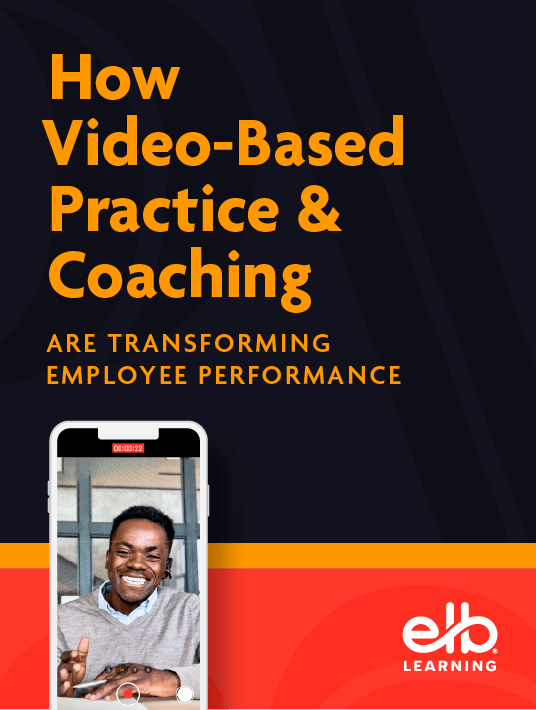 eBook
How Video-Based Practice And Coaching Are Transforming Employee Performance
eBook
How Video-Based Practice And Coaching Are Transforming Employee Performance
by ELB Learning / Published: Feb 16 2023
What it's about
When speed to competency is critical, video-based practice and coaching have been proven to accelerate skills. Download this eBook to find out how these new modern L&D strategies help employees master communication skills in record time.
Key chapters
The Power of Practice

Video has the ability to push learners beyond their comfort zone.

The 5 Principles of Practice

How much practice and mentorship do you need?

The Difference Between Active Practice & Passive Learning

Traditional training often does not prove knowledge transfer or skills acquisition.

Speed to Proficiency with Video-Based Practice

Recording learners can dramatically improve communication skills in record time.

Automating Personalized Learning

Adapting to learners' needs and addressing skill gaps can happen automatically.

How AI & Machine Learning Improve Performance

Video performance can be evaluated without needing a mentor.

Real-World Examples

Multiple organizations have proven that video-based practice and coaching get better results.
---
Recommend this read to your friends and #shareknowledge!
Get your copy now
---
Join other professionals like you, who have downloaded the eBook!
Other resources by ELB Learning