Fintech Training Helps Banks Operate Fast
Fintech i.e., finance and technology has become the mainstay of the BFSI industry. These institutions can't do without the use of tech-based financial services because they have to simplify procedures for their customers. There is a huge focus on fintech services by banks. Retail banks have started spending huge money on enabling digital technology. The employees, therefore, have to be elucidated about the use of the fintech technologies for the betterment of their work procedures and include efficacy in their services. For example, Microsoft has introduced Dynamics 365 Banking Accelerator, and employees must be aware of its usage. It makes sure that any manager can keep track of the appointments.
Apart from that, they can also share referrals about banking products with other employees. An employee can set an account on this application and through their dashboard, they can view how many accounts their branch has. They can also view how many potential customers have applied to obtain loans from this bank through its website and its locations. When all this information has been aggregated, it can be sent to the concerned banking officer for further processing. This is how fintech training is useful for banking institutions.
View Loan Application And Processing Status
They can also view the status of different loan applications, whether they are still in processing or have cleared the final stage. The manager can also supervise the performance of their subordinates in how much time they are taking in declining or approving a loan application. So, this way, managers can check whether their performance is up to the mark as compared to competitors.
But the banks have not been able to realize value on their fintech investments because employees have not been able to use them. Companies need to understand why employees are not able to learn technology. It's better, that when introducing cutting-edge fintech, banks must know whether employees will be able to use it or not. That's why the 20-billion-dollar investment of retail banks in fintech has not yielded the desired returns.
So, how to handle fintech training?
Decide Which Technology Is Important
The organization needs to understand what kinds of problems are its priorities. It might be true that some employees might have different issues than others.
Anyway, all the employees don't need to be trained on the same kind of fintech technologies, and it varies with their roles in the company. The company needs to prioritize which technologies need to be taught, like how many employees should be acquainted with Dynamics 365. Companies need to strategize fintech eLearning based on which technology will make them reap the highest returns. They also need to think in terms of which implemented technology will have the most positive impact on improving customer experience.
Continuous Training Is Needed
Fintech training is not a one-time job. This is because such software is getting developed continuously and, hence, companies need to update their training material simultaneously. The employees need to be given training material based on any new software that is introduced in the market. Such training material can be either in the form of eLearning, including self-help documentation or online sessions, or developed in the form of software screencasts shared by an expert.
Data Analytics eLearning Is Crucial Too
Even though fintech has eased up consumer connectivity, the employees must know how to do data analysis through them. Although the fintech software can aggregate the data and highlight the patterns, it's the customer relationship officers who have to analyze the data. The officers have to check the waiting times for different customers and how they have responded. For example, if a certain customer took back their loan application because they didn't get an answer in time, they need to be treated well the next time.
The customers also needed to be treated differently based on their spending behavior because they require different kinds of loans.
Big data analysis helps banking officers deal with customer segmentation based on risk, gender, location, age, and wealth, and how they are to be dealt with. Hence, eLearning needs to be customized to provide such data analytics training to employees.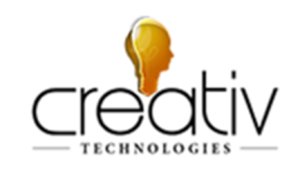 Creativ Technologies
We provide niche elearning solutions to corporate clients. Our company also provides LMS administration services. We are experts in Blended Learning, Mobile Learning and Web Based Training
Originally published at creativtechnologies.com.