A Guide for Educators: 4 Top Tips For Teaching Classes Online
The year 2020 has been full of unpredictable twists and turns. All of us wished for a brand new chapter in life but 2020 planned a brand new lifestyle for all of us. Virtual life has become the "new normal." The outbreak of the coronavirus has affected all our lives. From buying groceries to attending official meetings and everything in between, it has all gone virtual. Among all the life-altering events, the worst impacted is the education sector. Thousands of schools across the world were completely shut, affecting billions of students. What was thought to be a temporary closure is still continuing even after 6 months. Hence, EdTech was the only viable option, and hence, the whole education system changed overnight.
How To Teach Online Classes
Not everyone is comfortable with tutoring online. Though it might sound like the most efficient way of learning, it has its own set of disadvantages too. However, compared to the students, teachers are the ones who are the most affected. Technology is not everyone's cup of tea. Teachers have to completely relearn some of their teaching methods which they have been accustomed to for many years. As it's said, "One step at a time!"
At times online tutoring can be intimidating, but the most important point to be kept in mind is that "you are still the Subject Matter Expert—the teacher!" And you are not alone in this situation, many others from across the globe are also in the same situation. One cannot become a master overnight. It takes time and practice. So keep going!
In this article, we have tried our level best to make this process as smooth and easy as possible. We have a few tips and pointers for you that will help you teach a virtual class more effectively.
1. Make Sure Tech, Software, And Work Environment Are Set
The first and foremost step in how to teach online classes is to make sure all your technical appliances, required software, and work environment are set. Keep your work environment distraction-free. Lighting and ergonomics will go a long way in setting up your ideal work environment.
2. Communication Is Vital
Communication is the key to success here. It plays a pivotal role in student-teacher engagement not only in virtual classes but also in traditional face-to-face classes.
Here are some tips to help you make classes for a virtual classroom.
Make sure you have your syllabus and materials laid out clearly before class starts.
Your materials should be interesting. Include drawings, maps, charts, animations, screenshots, etc., to emphasize your points. You are welcome to get fancy with them but again, simple is the new black!
Give proper breaks in between the sessions so that the students will have time to absorb the information that was just provided and think about any doubts that they might have.
Don't be formal, especially if you are familiar with the students. This will help in building a good rapport and keep the class interesting and lively.
Keep in touch with them through forums, email, chatrooms, messages, etc.
It is better to keep your classes short or as a series of short sessions. However, this depends on multiple parameters like the topic itself, participation of students, etc.
You can also set up an online discussion forum and provide an opportunity for the students to not only clarify their doubts but also allow a healthy discussion amongst themselves.
Take feedback from the students. It will help you learn their point of view about the session and help improve on any aspect of your method.
3. Experiment With Different Methods
There are different methods of online teaching that can be experimented with. It is not necessary that a method that suited one teacher should suit others too. Try out different methods and see which suits your style of teaching the best.
Here are a few:
Web-based and web-enhanced programs
They are very similar to traditional classrooms. In this method, the teacher uses a Learning Management System (LMS) to share the syllabus, course materials, assignments, assessments, and instructions.
Massive Open Online Courses (MOOCs)
You can help moderate a MOOC for your students. It will ignite their enthusiasm as they will be directly learning from industry experts, which makes this very concept even more exciting and interesting. Also, it will be like a breath of fresh air from the usual methods of teaching for both the teacher and the student.
Flipped courses
This method is where the teachers pre-record their classes or provide relevant open source content to their students beforehand. This provides students an opportunity to watch the videos and take assessment tests to help them have a better understanding of that topic. You could also provide forums and chat rooms for students to discuss their learnings.
Peer-to-peer instructions
Sometimes it's better to sit back and let others take the stage. In order to keep your classes engaging, allow your students to deliver lectures and moderate discussions to teach their fellow classmates. You could also have students take turns presenting material instead of one student presenting the whole topic.
4. Engage Students
It is considerably easier to engage students in a traditional classroom environment where all are present together, physically. You will have to make additional efforts and think out of the box in order to keep your virtual classes engaging. Here are a few things you can do:
Discussion forums
You could open an online forum using social media or any messaging applications and put across questions and topics open for discussion. Encourage students to post their thoughts, solutions, comments, and then provide feedback. But, you should make sure you lay out proper guidelines for such forums.
Group projects
Projects are usually a source of excitement. Provide individual or group projects so that this helps them discuss, share ideas, and solve the given task, which also helps in keeping the learning process interesting.
Self-directed learning
Give small assignments around several learning outcomes and let the students choose their assignments. Allow them to come up with questions about your lessons and then answer them accordingly.
The advantages of online tutorials are numerous. It is a growing market and hence has exciting career development opportunities for educators. In this article, we have mainly focused on traditional classroom educators and have addressed a few basic and fundamental questions and issues that they are still facing or might have already faced.
Hope we helped you understand how to handle online teaching. If you do have any further queries, feel free to leave a comment. We are just a click away!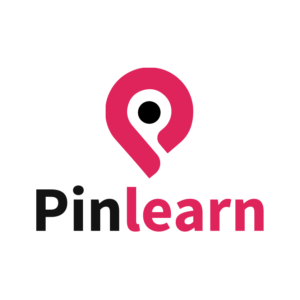 Pinlearn
Pinlearn is an ed–tech company which provides eLearning software that helps tutors to start their own eLearning platform like udemy in minutes with no hassles. It's eLearning software integration and implementation comply with current technologies.