Ways To Incorporate Mobile Learning Into Your Training Process
Here's how to take a strategy-first, tool-second approach to incorporate mobile learning into your training and make the most out of it for your organization.
Step 1: Know Your Strategy
The first step in utilising mobile training within your organisation is to understand how it will fit into your broader training process.
Too often, trainers and businesses look to implement mobile training without considering how it fits into their overall training strategy. Sure, adding the latest and greatest emerging technologies in digital learning can be great for your training outcomes. But if you lose sight of how all of your training tools and methodologies fit together, then your training process will end up being a bunch of disconnected tools rather than a clearly mapped journey for each of your learners.
To understand where you could best utilise mobile learning, take a look at your current training process. Ask yourself the following questions:
Are my learners ready for mobile learning? Do they have mobile phones and adequate time for mobile learning?
Do my current tools allow me to create and deliver mobile learning effectively? Can my learners access training content anytime, anywhere? Do my authoring tools allow for the rapid creation of mobile content?
What is currently working in my training process?
Where is there a need for more agile training in my organisation?
This should let you identify firstly if you are set up to create and deliver mobile learning, and secondly where the gaps in your training are that mobile learning could fill.
Step 2: Find The Right Tool
Once you understand how mobile will fit into your training strategy, you'll need to find the right tool to create and deliver your mobile content.
The power of mobile learning comes from its ability to be agile and rapid. As such, you'll need tools that will let your training team create and disseminate content in minutes.
Traditional desktop authoring tools, such as Articulate Rise or Storyline Captivate, are fantastic for creating complex desktop learning, but they can take up too much time to be fully effective when it comes to mobile.
The best tools for taking full advantage of mobile learning are Learning Management Systems that offer a full suite of content creation features.
Coassemble is one of these tools, as it's a Learning Management System and an authoring tool combined in a single integrated platform. Coassemble comes pre-loaded with drag-and-drop templates that have been specially created for mobile, meaning that users can create mobile training resources in minutes. There are over 40 of these templates, and all are interactive in some way, allowing for the rapid creation of engaging training.
Where a tool, like Coassemble, becomes truly powerful, is when it comes to the delivery of content. Because Coassemble is an authoring tool and an LMS in one, users simply click to share content, instead of having to upload content to another LMS for sharing.
Mobile learning is about speed and agility, and tools that let you rapidly create and deliver mobile training will allow you to get the most out of your mobile learning strategy.
Focus On Bite-Sized Content
When it comes to creating training resources, mobile training works best bite-sized. Of course, in large part, that's due to the smaller size of your learners' screens, but it's also because of the way that people consume content on their mobiles. People use their phones on public transportation, during lunch breaks, or whilst watching TV. The typical mobile learner is usually short on both time and attention – they simply won't be able to digest long content. Keep your mobile content short and snappy, and you'll see completion rates skyrocket.
Cut Down On Clutter
Everyone knows you can't fit as much on a smartphone screen, but it's not as simple as just cutting out a few words. Consider splitting content that would usually fit on one tile across three or four.
Only Add Multimedia If You Know Your Learners Will Use It
Videos can eat up your learners' phone data and put them off completing your courses on the go. Music or audio will fall on deaf ears if your learners don't have headphones on them. Try and stick to text, images, and templates to avoid this unless you know your learners are using headphones when training on mobile.
Test Your Mobile Content Yourself
Many authors create and send out mobile learning content from the comfort of their desktop. To really understand how your courses look on mobile, you need to get your hands dirty and test it out yourself.
Where Can I Get A Little More Help With My Mobile Training Strategy?
If you're looking to boost engagement amongst staff through branching scenarios but need some guidance along the way, you should consider Coassemble's 30-day bootcamp.
Coassemble's bootcamp is a free, guided, 30-day program in which organisations are paired with an Coassemble training instructor and work together to create and deliver training content that better engages their staff. This includes the design and creation of branching scenarios amongst other effective training techniques.
You can also read more information about the Coassemble training bootcamp, and submit an application to be a part of it.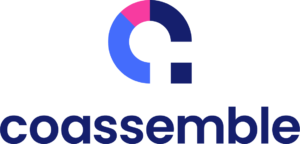 Coassemble
Built for growing teams and businesses looking for their first online training platform, Coassemble allows you to create high quality training experiences that drive business impact.