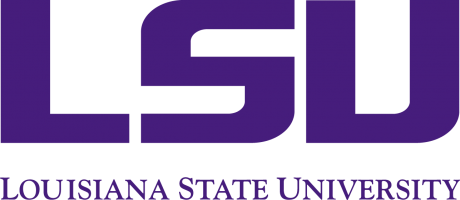 Associate Vice Provost, Online And Distance Education
Louisiana State University
The Associate Vice Provost (AVP) will articulate and carry out the vision for online and distance education at LSU as a seamless and fully accessible network of learning opportunities. The AVP is responsible for maintaining compliance with SACSCOC standards, ensuring best practices for assessment, continuous improvement of online and distance education, oversight of budgetary, personnel and communication matters and coordinating with the University strategic partners that facilitate marketing and enrollment of online and distance learners. Applications, CVs, and nominations may be sent to [email protected] Salary will be competitive and commensurate with qualifications. An offer of employment is contingent on a satisfactory pre-employment background check. LSU IS COMMITTED TO DIVERSITY AND IS AN EQUAL OPPORTUNITY/EQUAL ACCESS EMPLOYER
Requires 5+ years experience

Full time

Baton Rouge, LA, United States

Requires Other degree
September 12, 2017
1 applicant
Average applicant experience: 3 years
Responsibilities
Louisiana State University invites nominations and applications for a creative, energetic leader to serve as the Associate Vice Provost, Online and Distance Learning. Reporting to the Vice Provost for Academic Programs and Support Services, the Associate Vice Provost for Online and Distance Education is responsible for coordinating and administering all aspects of online and distance education at Louisiana State University. The Associate Vice Provost (AVP) will fully articulate and carry out the vision for online and distance education at LSU as a seamless and fully accessible network of learning opportunities that cultivate and develop lifelong learners. The AVP will work closely with the leaders of academic colleges and programs to promote existing programs as well as develop new accessible online programming for undergraduate and graduate students and non-traditional learners. This position will cultivate programs consistent with the University strategic plan and meet local, state, national and international workforce needs. The AVP has purview over traditional non-credit programs which engage lifelong learners from a local to the global scale. Close coordination with other LSU Campuses and various University offices, including Enrollment Management, Strategic Communications, Information Technology, and Budget and Planning are critical to this leadership position. Within the scope of responsibility, the AVP is responsible for maintaining compliance with SACSCOC standards, ensuring best practices for assessment, continuous improvement of online and distance education, oversight of budgetary, personnel and communication matters and coordinating with the University strategic partners that facilitate marketing and enrollment of online and distance learners.
Qualifications
Requirements:
Academic credentials and 5 or more years of experience in planning and administrating online and distance education initiatives in a university setting
Supervisory and operational management experience of professional staff
Demonstrated success in working with academic leaders and faculty
Budgetary, enrollment planning and forecasting experience
Who We Are
Louisiana State University is a Carnegie Very High Research public Flagship University that is a Land, Sea and Space grant institution. Online learning currently occurs in three distinct spheres at LSU: Nearly 700 post-bac and graduate students are pursuing online degrees and certificates through LSU Online; more than 3500 students enrolled in asynchronous online courses last year through the Division of Continuing Education; and nearly 13,000 enrollments in online courses by traditional brick and mortar students occurred last year. LSU is in the process of integrating these three spheres with more traditional forms of continuing educational programming into a single vision of online and lifelong distance learning opportunities. We seek an experienced and visionary leader to help establish, build and coordinate this new unit.
225-578-8200
Job Function
Education Program Director