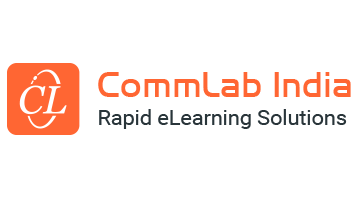 Content Writer
CommLab India LLP
Requires 1+ years experience

Full time

Hyderabad, AP, India

Requires Master's degree

$8,000/year
Responsibilities
Job Responsibilities:
The primary responsibility is to develop and create content for all digital channels including company websites, blogs, online communication, and other digital properties.
More specifically,
Work collaboratively with the Digital Marketing team to execute a content marketing strategy.
Work with multiple owners of content to revise, measure, and ensure consistent and accurate content.
Research, and write content for company websites, blogs, online communication, and content assets including case studies, social and more.
Repurpose and optimize existing content for digital channels.
Ensure content is aligned with personas and stages of the customer's journey.
Qualifications
Masters in English/Communication
Who You Are
Candidate Profile:
Should have flair for writing & the ability to write on different subjects.
Flexible writing style to address multiple audiences while maintaining the brand voice.
Demonstrated experience writing blog posts.
Ability to develop new topics, research, and find a unique spin on existing topics.
Excellent English skills, with accurate spelling and grammar.
Who We Are
Started in 2000, CommLab India is now a global leader for Rapid eLearning solutions, with more than 100 clients in 30 countries. We are ranked among the top10 eLearning companies in the world for the last 2 years.
 CommLab continues to leverage rapid eLearning design and development through authoring tools to convert ILT to eLearning, Flash to HTML5 and translation of eLearning courses into multiple languages. For more information about our business, please visit: www.commlabindia.com