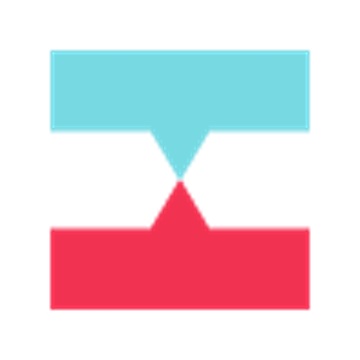 Customer Education Manager
Crossbeam
The Product Marketing team is growing at Crossbeam. As we focus on expanding our programs in 2022, we need a customer-centric, experienced, and creative individual to lead our product certification, training, and ongoing communications. As Crossbeam's first Customer Education Manager, you'll work collaboratively with the Head of Product Marketing to develop the certification program that will scale across our customer, employee, and partner base. You'll also work cross-functionally with internal teams to create enablement materials to engage, activate, and retain our growing user base.
Requires 5+ years experience

Full time

United States

| Remote

Requires Other degree
Responsibilities
Lead the design and delivery of the Crossbeam certification program, built to scale thousands of existing and future Crossbeam experts.
Build ongoing training programs and collateral for customers, sales, and customer success to help them effectively use Crossbeam.
Work closely with the product, content, growth, product marketing and go-to-market teams to set the product enablement strategy.
Work closely with partnerships to establish app-specific partner certifications and embed Crossbeam learning tracks in relevant partner programs.
Audit and update the Help Center, Guru, and other knowledge management systems as the Crossbeam platform evolves.
Conduct routine and ad hoc analyses and reporting regarding enablement programs and initiatives.
Qualifications
You're an enablement pro. You have 5+ years of experience developing training, content, or enablement programs. Bonus points if you know your way around a content or learning management system.
You know SaaS.  You have a deep understanding of SaaS, partner ecosystems, and experience in developing and creating enablement paths to increase efficiency and scale.
You are a cross-functional team player. You have strong organizational skills with a team-centric mindset and the ability to execute. You're able to quickly and effectively collaborate cross-functionally with teams.
You build to scale. You think in terms of platforms, systems, and strategies to ensure your work contributes to long-term growth goals.
You're driven by data. You use data to drive creativity and measure your work to ensure continued performance gains.
You have a growth mindset. The idea of building a program from the ground up excites and motivates you.
You're an excellent written and verbal communicator. 
You're not afraid to speak up when you have a point of view, but can "disagree and commit" once a final decision is reached.
You have an unrivaled work ethic and are excited to learn from the team around you.
You work remotely as part of a larger team.
You just read this whole list and got more excited than concerned.
Who We Are
It's an exciting time at Crossbeam. Less than three years post-launch, we have over six thousand companies using our platform, raised more than $100M of venture capital from leading VC firms, and are working with awesome strategic investors like Salesforce, HubSpot, Okta, and Slack. Best of all, we're just getting started. In a market full of uncertainty, we are fortunate to have an unwavering long-term vision and the funding to see it through at full speed.
Crossbeam helps companies partner with each other in a more data-driven way by acting as an escrow service for data. Our platform allows companies to find overlapping customers and prospects with their partners while keeping the rest of their data private and secure.
BENEFITS
This is a salaried* role. In addition, Crossbeam offers:
Health Care Plan (Medical, Dental & Vision)
Flexible PTO Policy
Parental leave
Stock Option Plan
401k Plan + Match
Learning & Development Budget
Remote Work Options
*Residents of Colorado: There is a minimum salary of $80,000 plus equity and benefits for this position. Benefits may include, but are not limited to, health, dental, vision, 401k+ Match, flex PTO, parental leave, and fully remote work. Salary for this role may vary depending on your location, skills, and experience.
HOW WE WORK
This role can be based anywhere in the US.
Crossbeam has always been committed to building a remote-first culture, even before the pandemic.  We have a founder footprint in the Philadelphia area and team members distributed across the country. The majority of our collaborative work happens on Slack and Zoom.  
When travel feels comfortable again, we'll celebrate with non-mandatory team off-site meetings and events a few times a year.
OUR VALUES
Trust is our business. We create value by building trust in our company, our team, our technology, and our network. Never let anything compromise that trust.
Feed the network. Our customer network is our most valuable asset. Prioritize its growth.
Equity. We will build a workplace that ensures everyone access to the same opportunities to share in our success.
This is fun. Few people are lucky enough to do what we do. Follow the fun in every step of the journey.
Crossbeam's core value of Equity sits at the heart of our hiring process, and we're proud to be building a culture where differences are valued. Applicants from diverse and non-traditional backgrounds are strongly encouraged to apply. We recruit, employ, train, compensate and promote regardless of race, religion, color, national origin, sex, sexual orientation, gender, disability, age, or veteran status.
Job Function
Educational Technology
eLearning Content Author
eLearning Marketing Specialist
eLearning Project Manager
Learning Management System Administrator
Product/Project Management
Training/Education/Certification
Industry
Computer Software
Information Technology and Services