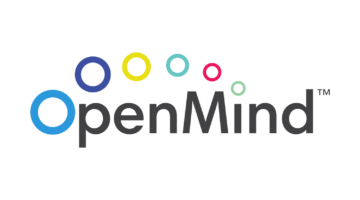 Director Of Content
OpenMind
In this role, you will design, edit, and manage the production of our digital learning solutions for our corporate and higher ed audiences. You will also oversee the development of our live workshops and other offerings. You will be responsible for hiring and leading our content team, serving as a player-coach who contributes to and manages the team's projects and priorities. You will lead the creation of transformational learning experiences that helps our learners develop long-term habits to communicate and collaborate constructively across differences.
Requires 5+ years experience

Full time

United States

| Remote

Requires Bachelor's degree

$115,000/year
Responsibilities
Lead the content strategy, design, and development for OpenMind's digital learning solutions
Create the tone of voice and other standards, style guides, and templates
Work with content experts to translate behavioral science and conflict resolution research into engaging, high-impact learning solutions
Build and lead a team of internal and contract content developers, learning experience designers, and editors to meet client expectations and timelines
Oversee the design and development of OpenMind's live workshops and trainings
Collaborate with the Product team to deliver best-in-class digital learning solutions, and with the Research team to measure our effectiveness and to integrate user insights into content iterations
Keep up-to-date with best practices in behavior change, eLearning pedagogy, and assessment, and continuously incorporate into our content as appropriate
Qualifications
You have 5+ years of experience producing eLearning content that drives measurable behavior change
You have expertise in instructional design and ideally adult development
You've built eLearning solutions for corporate and/or higher education audiences
You have managed a team
Outstanding conversational writing skills, with an emphasis on delivering complex ideas in memorable, straightforward prose
You've designed content for multiple formats, including interactive text-based modules, live facilitation, and video
A passion for making a difference through psychology
You've led exceptional content projects and teams
Working experience with behavioral science and/or conflict resolution
Who You Are
You are an exceptional writer, editor, and learning designer who loves translating complex ideas into engaging and memorable learning experiences that drive positive behavior change. 
Who We Are
In recent years, our society has become increasingly divided. Rather than appreciating our differences, all too often, people are viewing the world through an "us versus them" lens. OpenMind works to address these issues by translating the best behavioral science research into practicable, scalable, and evidence-based tools that equip people with the mindset and skillset to communicate and collaborate across differences. Our tools are built for use in many contexts, including workplaces, universities, and communities. 
OpenMind is a non-partisan, non-profit organization that was co-founded by the social psychologist Jonathan Haidt, the author of the bestselling books The Righteous Mind and The Coddling of the American Mind. Since launching in 2017, our online program has reached more than 45,000 people in more than 900 classrooms, as well as 100+ organizations and companies, across more than 15 countries.
Job Function
Curriculum Developer
Education Program Director
Educational Technology
Instruction/Training
Instructional Designer
Product/Project Management
Industry
Computer Software
eLearning
Higher Education
Mental Health Care
Professional Training & Coaching