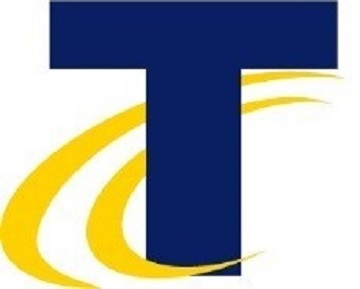 Director Of Learning Innovation
Tacoma Community College
The Director of Learning Innovation plays a critical role in increasing TCC's capacity for delivering engaging, equitable, and inclusive teaching and learning experiences. They provide strategic and operational support for Guided Pathways-related initiatives and engage with a range of campus stakeholders to improve the student experience in virtual and in-person instruction. This position reports to the Dean of Library and Learning Innovation.
Requires 4+ years experience

Full time

Tacoma, United States

Requires Master's degree

$78,000/year
Responsibilities
Learning Innovation Leadership
Direct the College's Instructional Design program. Develop and implement initiatives to improve course quality, focusing on Universal Design and the incorporation of culturally relevant, anti-racist, and inclusive instructional practices.
Coordinate efforts to assess and evaluate the effectiveness and equitable use of instructional technology and services.
Management, Supervision, and Staff Development
Manage, supervise, and evaluate the Instructional Media Services team and TCC's Media Studio.
Manage, supervise, and evaluate the Instructional Design team.
Project and Program Management
Manage multiple implementation projects related to Instructional Design, media services, open education, faculty development, and new technology initiatives.
Work with vendors, College staff, and external stakeholders on online learning tool integration projects.
Collaboration 
Collaborate with staff and faculty on the implementation of emergent technology in the classroom.
Serve as an active member of institutional leadership teams such as the Guided Pathways Guiding Team, the Student and Academic Services (SAS) Team, and others as requested.
Qualifications
Required Education and Experience
Master's degree or equivalent experience in instructional technology, Instructional Design, education, or related field
Supervisory experience
Experience in higher education technology administration
Broad knowledge of existing and emerging instructional technology
Knowledge of community college educational trends and issues
Experience using educational technology to create and support engaging and equitable learning experiences
Who We Are
Located in the scenic Puget Sound area with Mount Rainier in the distance, Tacoma is the third-largest city in Washington State with a thriving and diverse community of over 200,000 residents. Tacoma Community College (TCC) was built on the ancestral territory of the Coast Salish peoples, specifically the Puyallup. The 1854 Medicine Creek Treaty forcibly removed them to the Puyallup Reservation to make way for settlers; we recognize the privilege of utilizing this land has come at great cost. We honor the resilience of the Puyallup people, who still live here, defend their rights, and contribute greatly to the well-being of this community.
As emphasized in TCC's land acknowledgment, our institution aims to increase partnerships and community ties with the local Indigenous populations. As stated in TCC's Eight Point Plan, we stand in solidarity with Black Lives Matter and the Black community by further strengthening collaboration with the Black Student Union as well as community entities such as the Tacoma-Pierce County Black Collective, the Tacoma Urban League, and local Black-owned businesses. The Library and Learning Innovation division is committed to increasing accessibility to innovative learning resources to a diverse study body and championing efforts to better serve historically marginalized and underrepresented communities.
Job Function
Education Program Director
eLearning Project Manager
Learning and Development Specialist
Program Manager
Subject Matter Expert (SME)
Industry
Education Management
eLearning
Higher Education
Company Profile