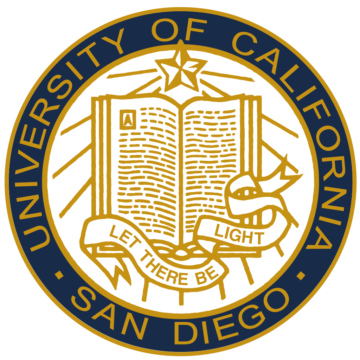 Director – Online Student Experience
UC San Diego
The Director leverages relationships and employs peer education and mentoring models to facilitate successful development, implementation, and assessment of division-wide and campus collaborative efforts that are highly responsive, flexible, and adaptable.
Requires 2+ years experience

Full time

La Jolla, United States

Requires Bachelor's degree
Responsibilities
Must be able to work evenings or alternate schedules, as workload requires.
Must be able to travel for professional conferences.
The job offer is contingent on a clear background check; ARO designation requires recurring background checks every four (4) years.
This position may work remotely, requiring a remote work agreement, anywhere in the United States. This position may be eligible for a flexible work arrangement, which could include a non-standard work schedule, and/or the ability to work off-site part of the time. The employee shall be available full-time during assigned work hours (specific hours to be discussed with the supervisor).
Qualifications
Expert knowledge of common organizational or research-specific and other computer application programs. Strong ability to generate various reports. Proficiency in Microsoft software applications (i.e., Word, Excel, PowerPoint, Outlook, Google Suite, Visio) or equivalent web-based tools.
Highly skilled communication and interpersonal skills to communicate with and influence others, both verbally and in writing.
Demonstrated commitment to cultural humility and inclusive excellence. Highly collaborative, service-oriented. Excellent skills in written and oral communication, active listening, critical thinking, persuasiveness, and advising.
Highly capable and extensive experience in the planning and management of projects and programs. High level of diplomacy. Ability to bring a sense of professional urgency, appropriate follow-up, and accountability to the role. Excellent judgment, tact, and ability to work well with internal and external partners. Proven ability to determine and address potential barriers.
Expert knowledge of the organization's processes, protocols and procedures, and external regulatory requirements in the policy domain. In-depth experience in conceptualizing, planning, and implementing new initiatives and programs, including policy development.
Expert knowledge of applicable policy analysis techniques. Extensive skills in systems thinking and policy analysis. Ability to thrive in a fast-paced, dynamic environment. Proven ability to make recommendations and take action based on the understanding and judgment of all factors involved.