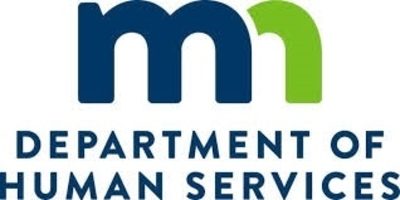 eLearning Curriculum Coordinator
Minnesota Department of Human Services
This position will further enhance the capacity of SSIS to deliver training to an audience of agency child welfare, fiscal social service programs, adult protection, various business programs, and resource families across the 87 counties and 11 tribal social service agencies in Minnesota.
Full time

Saint Paul, MN, United States

Requires Bachelor's degree
Responsibilities
Job Class: State Program Administrator Principal
Closing Date: 02/26/2018
Travel Required: Yes (up to 10% of the time)
Salary Range: $25.22 - $37.16/hourly; $52,659 - $77,590/annually
Responsibilities Include:
Consult our team and to continually assess, design, develop, write, conduct and make available SSIS child welfare training content through eLearning and technical web software trainings
Collaborate with appropriate DHS staff to ensure consistency with the department's eLearning and technical web software training
Ensure that material meets DHS accessibility standards
Remain current with department efforts to deliver training
Format previously designed materials appropriately to fit learning goals
Participate on project design teams to ensure that the system meets user needs and to gain expertise on new system functions and contribute training perspective to issues that arise
Assess existing DHS technical resources and other technical curriculums to identify and document opportunities and needs
Design, develop, and conduct SSIS training using the most appropriate eLearning and technical web software trainings format for the audience/topic
Review and understand all training documentation and information on SSIS before publication
Research, develop, implement, and refine eLearning and technical web software training standards and procedures for the training system
Provide strategic direction and leadership for SSIS training system eLearning and technical web software trainings training activities
Qualifications
Minimum Qualifications:
- 5 years of professional experience that includes 2 years in a Human Services field and demonstrates:
Designing and developing training curriculum
Working with eLearning training and technical web software trainings
Presentation of training to adult audiences
Technology-based training delivery
- A Bachelor's degree in social work or human services may substitute for 1 year of experience.
OR
- A Master's degree in social work or human services may substitute for 2 years of experience.
Preferred Qualifications:
Excellent Writing and editing skills
Knowledge of programs and services at the Department of Human Services
Expert knowledge of the SSIS application system
Knowledge of adult protection, social service programs, and other program area legal mandates
Experience using media design software such as Lectora, Adobe Captivate, Creative Cloud, Camtasia, Adobe Suite, etc.
REFERENCE/BACKGROUND CHECKS - The Department of Human Services will conduct reference checks to verify job-related credentials and criminal background check prior to appointment.
Who You Are
How to Apply
Applicants must apply to the MN Careers website http://www.mn.gov/careers Job ID 18988.
Contact
If you are unable to apply online, please contact the job information line at 651.259.3637.
If you have questions about the position, contact Ami Nafzger at [email protected] or 651.431.4695.
Who We Are
Why Work For Us
GREAT BENEFITS PACKAGE! The State of Minnesota offers a comprehensive benefits package including low cost medical and dental insurance, employer paid life insurance, short and long term disability, pre-tax flexible spending accounts, retirement plan, tax-deferred compensation, generous vacation and sick leave, and 11 paid holidays each year.
This position is located in Minnesota's great capital city, St. Paul. The State of Minnesota offers employees subsidies for public transportation allowing for convenient and easy access to commute to work. Ride the new METRO "Green Line" Light Rail Train to work! The 10th Street Station is located close by.
Our mission as an employer is to actively recruit, welcome and support a workforce, which is diverse and inclusive of people who are underrepresented in the development of state policies, programs and practices, so that we can support the success and growth of all people who call Minnesota home.
Job Function
eLearning Project Manager