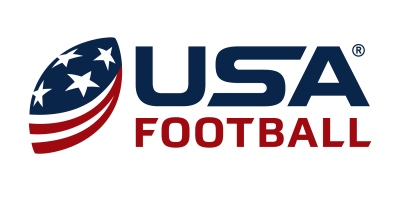 eLearning/LMS Specialist
USA Football
USA Football's E-learning/LMS specialist is responsible for working directly with the football education team to build best in class online courses. The position is responsible for developing engaging, adult learning courses on a variety of football subject matter. Additionally, the position is responsible for taking the product lead for the LMS system, working with the digital team to determine the appropriate LMS and then oversee the day to day function of the system including reporting, bug fixes, uploading courses, editing courses and managing relationship with the digital and content team.
Requires 5+ years experience

Full time

Indianapolis, IN, United States

Requires Bachelor's degree
Responsibilities
Consult with Subject Matter Experts, including: executive staff, product, marketing, and sales teams
Design and develop engaging instructor lead, and eLearning material for both internal and customer facing audiences
Provide expert input on best practices for eLearning strategies within coach education
In conjunction with football education experts, create concise learning objectives, course outcomes, user certification requirements and accompanying educational materials
Business lead for learning management system, work with digital team on LMS management, manage all content within LMS system including courses, video, course materials, upload new content and maintain existing content to ensure it is always up to date
Manage certifications within LMS
Utilize multiple design, and industry standard software including testing, reporting and working to improve functionality of the programs
Monitor and provide reports on educational analytics related to course assessments
Manage multiple projects concurrently
Identify key behaviors that will impact a desired goal
Implement adult learning theory, models, and methods
Provide expert input on best practices for certification of youth and high school football coaches (in comparison to other NGB's) 
Qualifications
Minimum of five years' experience, project managing educational programs and resources
LMS and adult e-learning experience and proficiency
Results oriented, and able to accomplish assigned tasks consistently
Strong attention to detail and the ability to effectively review and provide an accurate, well-organized deliverable in a time-conscious fashion
Superior verbal and written communications skills
Proven collaborative work style, with a strong ability to build relationships, gain credibility and partner with internal co-workers
Ability to organize and complete multiple high-priority projects on schedule under tight deadlines 
Who You Are
Football coaching or playing experience
Experience working for a non-profit
Excellent people skills, with an ability to partner with a dynamic leadership team
Ability to lead and manage a staff, interns, and volunteers
Ability to set, develop, and implement short term and long term goals
Possess personal qualities of integrity, credibility, and commitment to the USA Football mission
Flexible and able to multitask; can work within an ambiguous, fast-moving environment, while also driving toward clarity and solutions; demonstrated resourcefulness in setting priorities and guiding investment in people and systems
Who We Are
USA Football designs and delivers premier educational, developmental and competitive programs to advance and grow the sport. As the sport's national governing body, member of the U.S. Olympic Committee and organizer of the U.S. National Team for international competition, USA Football partners with leaders in medicine, child advocacy and athletics to support positive football experiences for youth, high school and other amateur players. Follow us on  Facebook or on Twitter.
Job Function
Curriculum Developer
Curriculum Specialist
eLearning Developer/Programmer
Learning Management System Administrator