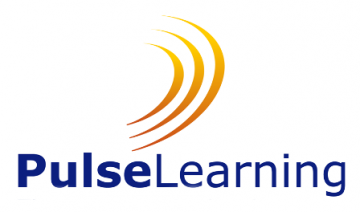 eLearning Project Manager
PulseLearning
The Project Manager will manage key client projects and be responsible for the delivery of exceptional learning solutions. The PM will provide effective leadership to a development team consisting of Senior Instructional Designers, Instructional Designers, Subject Matter Experts, Quality Improvement Analysts, and Media Designers.
Requires 3+ years experience

Full time

Remote

Requires Bachelor's degree
Responsibilities
Managing and maintaining development schedules, budgets, deadlines, project team meetings, and schedules
Consistently meeting deadlines, profitability, and metric targets
Communicating project status on a regular basis to stakeholders
Liaising with the client, taking time to understand the client's evolving needs, developing the client relationship through effective communication and personal skills, and building trust through repeated, timely, and effective project delivery
Contributing to the ongoing improvement of project processes
Identifying, managing, and communicating project expectations effectively to key stakeholders
Empowering team members to attain required results while building and maintaining a dynamic learning and development culture
Identifying and resolving issues before they adversely affect the relationship with the client or the success of the project
Providing a superior level of communication to the global team in a fast-paced and growing work environment
Willingness and ability to travel international, as required
Ability to work overtime and motivate your team to work overtime to ensure project success, as required
Ability to work successfully with a global, virtual team
Promoting and practicing company values in the leadership of staff and in the nurturing of a creative, innovative, and enjoyable work environment
Qualifications
Degree in Computer Science, Engineering, or another technical field or relevant experience PMP or PMI certification preferred
Minimum three to five years' experience in full life cycle project management
Who You Are
Excellent understanding of performance metrics, financial aspects of client projects
Passionate self-starter with the ability to motivate and build passion in others
Listens to input of others, values outside perspectives that may be different or unique from their own expertise, and builds stakeholder relationships before finalizing plans, all while continuously seeking feedback
Ability to navigate and work through challenges with a positive attitude
Ability to resolve and manage conflict
Excellent leadership, communication, and relationship-building skills Flexibility, motivation, and ability to meet deadlines
Excellent verbal and written communication skills
Ability to articulate learning terminology and processes with non-training personnel
Ability to document issues, alternatives, and recommendations in an effective manner suitable for executive or client consumption
Who We Are
Established in 1999, PulseLearning has its international headquarters in the Kerry Technology Park, Tralee, County Kerry, Ireland. Operating globally, PulseLearning has development staff in Ireland, the UK, Canada, the US, and Australia.
PulseLearning is a global learning solutions provider with extensive experience in applying and customizing solutions that combine best practices with organizational culture. From consultation to development, we have the necessary experience to deliver best-in-class training. By collaborating with PulseLearning, Clients gain advice and support from a passionate, award-winning team with over 17 years' experience in the design and development of engaging and effective learning solutions.
Job Function
eLearning Project Manager
Industry
Design
Education Management
eLearning
Information Technology and Services