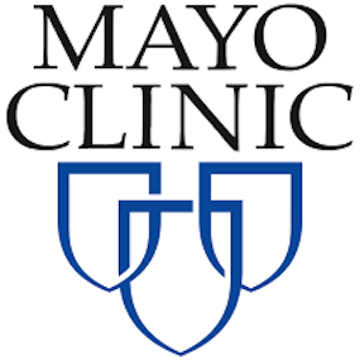 eLearning Specialist
MAYO CLINIC
What if your career could change your life?
The Mayo Clinic Education Innovation team develops impactful and innovative educational products and businesses for healthcare professionals through user-centered rapid prototype development and testing. The team is looking to hire a strong eLearning Specialist who is self-directed, creative, adaptable, and brings a positive enthusiasm to their work. This person should be a strong producer of a wide-variety of learning content through multiple delivery channels. The right team member can lead collaborations with a variety of highly skilled subject matter experts and production team members. We invite you to join our fast-paced, highly motivated, innovation team.
Requires 2+ years experience

Full time

ROCHESTER, MN, United States

Requires Master's degree
Responsibilities
The eLearning Specialist performs a full range of professional duties assisting colleagues with designing and implementing curriculum (courses, content, and materials). He or she works collaboratively to design and implement educational activities including curriculum development, continuing education, and professional development within a collaborative practice framework. Qualified candidate will conduct an assessment of need, design curriculum for instruction, implement, and follow up with an evaluation of curriculum created. He or she will manage day-to-day business components related to eLearning activities, including items such as marketing, financial management, and accreditation compliance.
Qualifications
Master's Degree is required preferably in education, instructional design or a related field with three years of teaching and instructional experience is required.
Demonstrated success in curriculum design and development. Prefer e-learning knowledge and experience.
Knowledge of latest theory and practice related to adult learning principles
Business or educational product development and management experience preferred.
Demonstrated knowledge of relevant educational content and appropriate methods of delivery of education for adult learners.
Knowledge of accreditation criteria and requirements for assigned school or unit as appropriate.
Proficient verbal and written communication skills.
Demonstrated leadership, problem-solving, organizational and self-directive skills.
Ability to establish and maintain effective interpersonal relationships with a variety of people, including internal and external stakeholders.
Ability to work with others to accomplish goals through collaboration and coordination.
Ability to collect, compare, sort and prioritize information to be used in the decision-making process.
Ability to create and execute product development and delivery strategy.
Who We Are
Careers That Change Lives
Mayo Clinic has expanded and changed in many ways, but our values remain true to the vision of our founders. Our primary value – The needs of the patient come first – guides our plans and decisions as we create the future of health care. Join us and you'll find a culture of teamwork, professionalism and mutual respect, and most importantly, a life-changing career