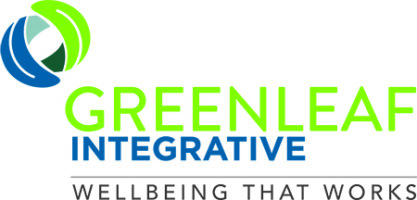 Instructional Designer
Greenleaf Integrative
This position will serve as a full-time member of the U.S. Agency for International Development's Democracy, Conflict, and Humanitarian Assistance (DCHA) Bureau. The position is a member of the Office of Foreign Disaster Assistance (USAID/OFDA). The trainer will be a valued contributor guiding the learning strategy and curriculum development that supports USAID/OFDA staff based in Washington, DC and around the world.
Training topics include, but are not limited to the following subjects: new employee orientation, technical sectors (e.g. shelters and settlements, food assistance, economic recovery), grants management, safety, and security overseas, and operational stress mitigation.
Requires 4+ years experience

Full time

Washington, DC, United States

Requires Bachelor's degree
Responsibilities
Job duties:
Collaborate with Instructional Designer & Sr. Instructional Design Specialists on eLearning projects, including developing new training and updating existing training
Train and mentor Trainers and Instructional Designers in the use of eLearning development tools
Maintain collaborative relationships with Subject Matter Experts (SMEs).
Conduct needs assessments
Design & develop courses using the latest learning theory and strategies appropriate to learners' needs
Facilitate trainings along with SMEs, and support SMEs in the classroom
Support other competency-building and performance support learning interventions to extend learning beyond the classroom event
Position may require occasional local and international travel 
Design training materials such as PowerPoint presentations, student workbooks, instructor guides, handouts, and activities
Maintain training records and create reports utilizing the Learning Management System (LMS) and other recordkeeping systems
Respond to inquiries and provide outstanding customer service to internal and external training participants (e.g. create new user logins, assist learners with problems)
Create, follow and improve upon standard operating procedures for the activities of the Training Unit
Prepare classroom deliveries (edit and print classroom training materials, set up / break down training rooms)
Work with external vendors to deliver courses
Post-course processing (tabulate evaluations, final data entry, filing, course updates)
Organize, design, and host brown bags
Collaborate with and support other team members
Other duties as assigned
Qualifications
Basic Requirements (Multiple positions open, see below): 
For Mid-Level Instructional Design Specialist: 8-yrs experience w/Bachelors degree, 6-yrs experience w/Masters degree, 4-yrs experience w/PhD
For Mid-Level Instructional Design Specialist (Temporary 1 year contract 6/20-6/21): 8-yrs experience w/Bachelors degree, 6-yrs experience w/Masters degree, 4-yrs experience w/PhD
For Junior Level Instructional Designer: 4-yrs w/Bachelors degree, 3-yrs w/Masters degree, 2-yrs w/PhD
US Citizenship
Ability to obtain an interim and final Secret security clearance 
Required Experience:
Leveraging gamification and rich-media to enhance eLearning experience
Developing training materials such as PowerPoint presentations, student workbooks, instructor guides, handouts, and activities, in a professional setting
Designing and facilitating Instructor-Led Training that engages participants in active learning experiences
Providing coaching and feedback to SMEs
Experience with learning theory-based design strategies
Creating and using rapid-development multimedia
Proficient with Adobe CS and/or Actionscript
Preferred Experience:
USAID
International humanitarian and disaster relief
Food aid non-governmental organizations
Military industry
Federal civilian agencies
Work in fast-paced, demanding environments
Text to speech, 508 Compliance
Who You Are
Required Skills:
Advanced skills in Captivate, Articulate Storyline, and other eLearning authoring tools
Advanced skills in Microsoft PowerPoint to produce high-quality course materials and speaker's notes 
Creates a high level of engagement in an adult learning context 
Provides feedback to Subject Matter Experts respectfully and constructively
Superior computer skills; high skill level with Microsoft Office Suite (PowerPoint, Excel, and Word) in a network environment; ability to learn new software and databases quickly
Produces error-free work; maintains a high degree of accuracy even when working quickly
Highly responsive to client requests  
Collaborates and builds relationships enthusiastically within the team and the client organizations
Flexibility and adaptability to changing client needs
Self-motivated (i.e., drives projects independently)
Able to self-manage and multi-task
Strong at solving problems 
Eager to grow and learn 
Who We Are
Founded in 2008 and based in Arlington, Va., Greenleaf Integrative (www.greenleafintegrative.com) partners with people and organizations to substantially improve the way we all respond to significant work and life challenges. Greenleaf serves a range of organizations, many of which operate in highly demanding environments. Our clients rely on Greenleaf's proven skills, techniques, processes and tools to fortify the emotional state and brain health of employees, enabling them to achieve significant improvements in resilience, culture, productivity, human interactions, and leadership capacity.
Industry
Government Administration