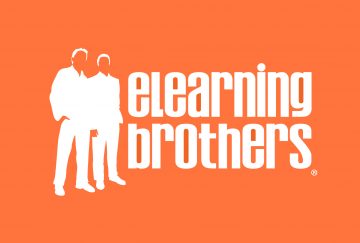 Instructional Designer
eLearning Brothers
eLearning Instructional Designers work closely with sales staff, clients, project managers, developers, and other instructional designers in the pursuit of creating e-Learning that fulfills eLearning Brothers' Custom mission statement: to delight our customers with deeply immersive and visually explosive eLearning experiences! We're looking for those who possess a blend of creativity, strong writing skills, solid instructional design background, e-Learning experience, client relationship skills, and a dependable work ethic. We're looking for talented designers that we can count on to wow our clients and deliver awesome work.
Requires 5+ years experience

Contract

Requires Bachelor's degree
Responsibilities
Assess raw materials to synthesize, identify gaps, gather questions, and understand the core intent of the topic you are assigned.
Work with client and client SMEs to close content gaps and propose design schemes.
Bring the eLB custom mission statement to life for each course you are assigned through instructionally sound, creative, visual, and immersive storyboard design.
Successfully partner with eLearning developers to design storyboards that are appropriately scoped, realistic, thorough, and complete.
Adherence to internal eLB processes to maintain consistency and awesomeness.
Design and deliver your projects within the agreed upon deadlines (regardless of your schedule or personal speed, which you manage as a business owner).
Write content that is grammatically correct and error-free.
Utilize Microsoft PPT to create visual layouts and aesthetically pleasing slide mock-ups to accompany written scripts and instructions (but not so far as having to know or use Illustrator or Photoshop)
Write detailed developer notes that account for development decisions that pertain to course design (feedback and grading schemas, passing criteria, detailed dialogue, branching, etc.).
Meet or exceed promised deadlines, both internally and externally (including accurately estimating your own time).
Work closely with project managers to keep them informed of factors affecting scope and timeline with your project.
Deliver a high caliber of internal and external customer service.
Discover client nuances and work them into your products: visual style, corporate personality, jargon, etc.
Appropriately code and track all worked hours in our time tracking system to help provide data about project effort.
Take feedback from internal and external sources in a professional and constructive manner, synthesizing and acting upon comments to polish your product to the best it can be.
Qualifications
3+ years successful experience with eLearning design
Intermediate experience with Microsoft Word and Microsoft PowerPoint
General computer literacy
Strong writing and grammar skills
Previous experience working directly with clients
Who We Are
eLearning Brothers is a global provider of eLearning templates, custom eLearning design, and training for Fortune 500 clients and corporate entities everywhere. Based in American Fork, UT, eLB now has over 50 employees and has been honored as one of the fastest growing companies in Utah for the past 2 years and on the Inc. 5000 list twice.