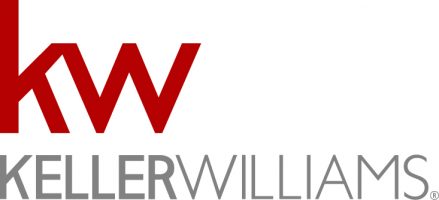 Instructional Designer, e-Learning
Keller Williams Realty International
Our ideal Instructional Designer, e-Learning has three to five years of experience creating digital learning experiences for adults. Well-versed in instructional design methodologies, they are fast-paced, production oriented and possess a strong eye for visual design. Our Instructional Designer, e-Learning is inquisitive and has experience collaborating with diverse teams and clients to see projects through to completion at an accelerated pace.
Requires 3+ years experience

Full time

Austin, TX, United States

Requires Bachelor's degree
Responsibilities
Conduct research, planning and analysis:

Work with curriculum team leader to define scope of learning path/experience: clarify objective (what performance gap needs to be closed?), subject matter experts, project team, stakeholders, timeline, and projected outcomes.
Identify research sources (people, other courses, websites, articles, statistics, etc.).
Identify, vet and interview subject matter experts.
Conduct focus groups.
Develop and maintain knowledge of KWRI corporate growth initiatives; stay current on KWRI goals and actual performance.
Develop and maintain field-based knowledge of real estate.
Develop and maintain working knowledge of KW Technology systems.
Apply current knowledge on eLearning trends and technologies to determine ideal learning solution design.

Design and develop learning solutions:

In collaboration with curriculum development team, apply tested instructional design theories, practices and methods (ADDIE, SAM) to create eLearning solutions that are engaging, activity-based and results-oriented.
Create solutions that satisfy the needs of a diverse set of learners (e.g., webinars, interactive modules, videos, online courses, quick reference guides, job aids, video, performance support walkthroughs, etc.)
Implement mechanisms to track the results of learning experiences. Review and iterate learning experiences to improve performance outcomes.
Maximize available learning technologies (including and not limited to Adobe Captivate, Google G-Suite, KWConnect, GoToWebinar, WalkMe, etc.) in the learning solution design.
Create content that is compliant with SCORM and/or other standards.
Develop content that drives KW systems, models, tools and conversations including the foundational Growth Initiative and CGI.

Manage projects:

Collaborate with KWU Operations manager to develop and track project timeline.
Coordinate with other divisions for marketing, communications, graphics, layout, videos, audio, copy editing, printing, production, web updates, legal, etc.
Continuously gather stakeholder feedback on learning solutions and apply improvements accordingly.
Communicate progress daily to leadership.
Qualifications
3-5 years of experience in developing eLearning and instructor-led solutions.
BS or MA degree in instructional design, educational technology or similar.
Superior instructional design skills and a learner-centric mindset.
Proven ability to create online, interactive exercises and activities with demonstrable outcomes.
Superior writing, organizational and business communication skills.
Virtual Collaboration software (GoToWebinar, Skype, Google Hangouts) experience.
Experience with an eLearning authoring tool (Adobe Captivate preferred).
Experience with a Learning Management System (LMS).
Ability to convert technical or complex information into easily used and understandable text and graphics.
Strong communication and relationship-building skills.
Excellent one-on-one and group presentation and facilitation skills.
Ability to think quickly and act swiftly to handle time-sensitive tasks.
Comfortable driving multiple initiatives.
Able to build partnerships with internal and external resources.
Ability to work independently as well as to accept direction on given assignments.
Ability to work collaboratively with other team members; comfortable giving and receiving constructive criticism.
MS Office and Google Apps proficiency preferred.
Real estate knowledge a plus.
If required, flexibility to work non-standard hours to accommodate international time zones.
Willingness to travel as needed.
Who We Are
Keller Williams Realty Inc. is the largest real estate company by agent count across the globe. Founded in 1983, we pride ourselves on a unique, agent-centric culture emphasizing a profit sharing system which rewards our associates as stakeholders and partners. Keller Williams Realty International (KWRI), is the company's corporate headquarters located in Austin, Texas. Here, through a focus on cutting edge technology, education, and products and services, we support our agents and associates to create careers worth having, businesses worth owning, lives worth living, experiences worth giving and legacies worth leaving. In this way, we fulfill our vision to be the real estate company of choice.