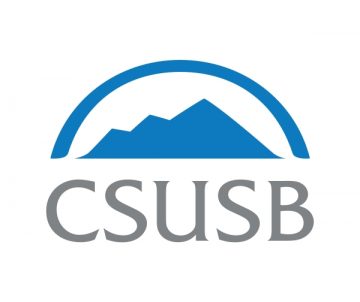 Instructional Designer (ITC)
Office of Academic Technologies & Innovation, CSU, San Bernardino
CSU San Bernardino seeks a dynamic, energetic and self-motivated individual to provide assistance in instructional design and in building online courses and holistic degree programs to support the University's initiative for online and hybrid programs. The successful candidate will consult with faculty on instructional design, its processes, methodologies, timelines, and costs. The Instructional Designer will also partner with faculty in the development of instructional materials, assessments and multimedia production following industry-standard best practices.
Requires 3+ years experience

Full time

San Bernardino, United States

Requires Bachelor's degree

$52,464/year
Responsibilities
The functions include but are not limited to:
Promote instructional and pedagogical best practices for creation and delivery of online/hybrid courses.
Work with instructors and program managers to insure timely completion and delivery.
Design and develop teaching, learning, and assessment resources in a variety of formats including print, graphics, audio, and video and animation technologies to support curriculum offerings.
Provide design and production assistance to faculty in the development of electronic delivery methods.
Explore and make recommendations for educational software for use by faculty and others, monitor closely technology trends and the latest research on online/hybrid teaching and learning.
Collaborate with faculty on instructional design issues and manage online course development.
Consult with faculty on optimal design of curriculum and instruction and effective uses of multimedia.
Perform other related job duties as assigned.
Qualifications
Minimum qualifications:
Bachelor's degree or equivalent in Educational Technology, Instructional Design or a closely related field from a regionally accredited program
Minimum of 3 years of experience in a combination of instructional/curriculum design, development and implementation of online, hybrid or blended courses
Ability to collaborate with faculty to create an instructional framework based on agreed instructional objectives and best practices
Demonstrated experience with time management
Knowledge of multimedia
Experience in testing, evaluating, and recommending use of learning technology
Current with best practices in instructional design.
Preferred qualifications:
Professional experience working in higher education
Master's degree in Educational Technology, Instructional Design or a closely related field from a regionally accredited program
Knowledge of learning models and research
Experience with Learning Management Systems, Blackboard
Online course development and/or online teaching experience
Proven ability to collaborate with faculty on instructional frameworks based on both agreed-upon instructional objectives and best practices for online teaching/delivery
Experience with at least one of the following:
(a) multimedia technologies, animation technologies, immersive technologies, gaming
(b) learning analytics
(c) online and mobile pedagogies
(d) programming and/or software development
Who We Are
California State University, San Bernardino is an Affirmative Action/Equal Opportunity Employer. We consider qualified applicants for employment without regard to race, religion, color, national origin, ancestry, age, sex, gender, gender identity, gender expression, sexual orientation, genetic information, medical condition, disability, marital status, or protected veteran status.
This position may be "Designated" under California State University's Conflict of Interest Code. This would require the filing of a Statement of Economic Interest on an annual basis and the completion of training within 6 months of assuming office and every 2 years thereafter.
Visit the Human Resources Conflict of Interest webpage link for additional information: http://hrd.csusb.edu/conflictInterest.html
This position adheres to CSU policies against Sex Discrimination, Sexual Harassment, and Sexual Violence, including Domestic Violence, Dating Violence, and Stalking. This requires completion of Sexual Violence Prevention Training within 6 months of assuming employment and on a two-year basis thereafter. (Executive Order 1096)