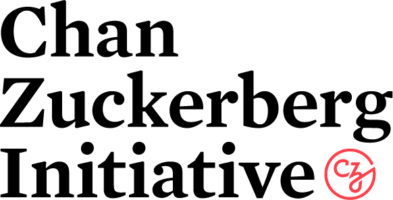 Instructional Designer, Learning Science
Chan Zuckerberg Initiative
The Learning Science team at CZI is planning to engage in a variety of activities to increase the use of evidence in the education ecosystem. This includes collaborating on evidence-grounded projects in measurement and learning, via networks of researchers, tool/resource developers, learners, and teachers. To do this well across the board, we need to invest in modern evidence-based instructional design expertise — this person will continuously review best practices for evidence-based instructional design, and identify and develop relationships with organizations and individuals with expertise to help.
Requires 7+ years experience

Full time

Palo Alto, United States

Requires Master's degree

$170,000/year
Responsibilities
Scan and identify best practices in evidence-based instructional design, including applicable learning science and human development science results, as well as best practices in leveraging technology for both learner success and professional development; apply these practices in coordinated ways at scale
Identify and develop relationships with organizations and individuals with expertise in these areas, and introduce them to project teams to bring their expertise on board as needed
Engage with key partners to refine their instructional design plans to be consistent with best practices, realistic, and achievable
Work with colleagues and project teams to make sure these plans are coordinated, well-executed, and communicated clearly and regularly
Organize regular reporting on instructional design progress metrics (both process and results) across projects, in alignment with overall strategy of CZI Learning Science goals and metrics
Work with teams across Chan Zuckerberg Education to advise on instructional design practices in current and potential grantees
Contribute to and execute instructional design work for CZI internal learning projects
Develop a communications plan to disseminate resources on instructional design best practices and communicate the progress of our work at scale
Assist Manager, Learning Research in the operation of the Learning Science group, including strategic planning with the research resources, budget planning, tracking against internal goals, operational intersections with other parts of CZI, and helping manage the overall team
Represent CZI at external events
Qualifications
Ph.D. or equivalent expertise in evidence-based instructional design preferred
Deep experience (10+ years) with using evidence-based instructional design approaches, ideally at scale, including appropriate uses of technology to deliver experiences consistent with research on human learning and development, and, ideally, to build evidence-based iterative improvement environments
Strong background (7+ years) managing complex instructional design projects — e.g. those with 10+ people
Demonstrated background successfully weaving together different external organizations and individuals at varying levels to deliver against plans while maintaining long-term relationships
Experience problem-solving at scale on complex instructional design deliverables in a fluid environment, with strong people management skills to ensure teams remain productive and engaged as they navigate complexity
Strong communication (written and verbal) skills and experience with a wide variety of audiences — multiple publications at different levels of sophistication preferred
Network of contacts within innovative evidence-based instructional design circles and experience building coalitions and convenings
Experience working on instructional design in K-12 environments or higher education at scale
Who You Are
Since most of the resources to execute plans will be in organizations outside CZI, this person will need experience and interest in working with both internal and external partners in flexible, collaborative and empathetic ways, and will need strong communication/writing skills to document how best practices in evidence-based instructional design can be used at scale in practical ways.
Who We Are
The Chan Zuckerberg Initiative was launched in December 2015 by Mark Zuckerberg, founder and CEO of Facebook and Priscilla Chan, a pediatrician and founder and CEO of The Primary School in East Palo Alto. The Chan Zuckerberg Initiative is a new kind of philanthropic organization dedicated to advancing human potential and promoting equal opportunity through world class engineering, grantmaking, impact investing, policy, and advocacy work. Initial areas of focus include supporting science through basic biomedical research and education through personalized learning. CZI is also exploring ways to build stronger, more equitable communities through affordable housing and criminal justice reform. 
Industry
Design
Education Management
eLearning