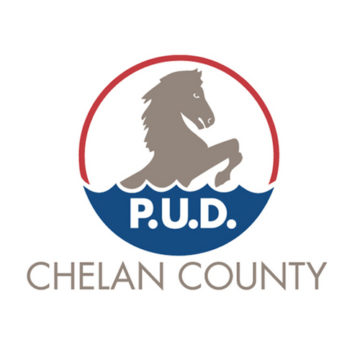 Learning And Development Program Manager
Chelan County PUD
The Program Manager, Learning and Development provides strategic leadership and consulting expertise in employee Learning and Development to enhance the capacity and productivity of Chelan PUD (District) and its employees. In alignment with the District's strategic objectives, work with business unit management to conduct needs assessments, to identify and provide access to existing training resources, and to create, design, and implement new learning methods and activities for employee development. Partner with Employee Relations and business unit managers to address individual performance concerns, as appropriate, through targeted Learning and Development opportunities.
Requires 7+ years experience

Full time

Wenatchee, United States

Requires Bachelor's degree

$112,800/year
Responsibilities
30% Employee Learning and Development Program Design
Design Learning and Development policies and programs using knowledge of the effectiveness of various methods such as classroom training, on-the-job training, apprenticeships, train the trainer, conferences, workshops and formal educational programs. Topics may include technical training, supervisory skill development, worker upskilling, etc. Design blended learning approaches for optimum impact. Determine whether to provide learning and development through external resources or deliver internally.
15% Employee Learning and Development Program Delivery
Serve as a facilitator, instructor, coach and Subject Matter Expert to deliver effective development solutions aligned with business needs. Maintain & update training materials, track initiatives, communicate w/employees, conduct marketing and perform administrative functions as needed. Conduct evaluation processes to assess instructor performance.
15% Needs Assessments
Manage or conduct District Learning and Development needs assessments and gap analyses.
10% Leadership Learning and Development
Design & manage District leadership, management, and supervisor learning and development programs including semi-annual all leadership team meetings. 
10% Management of External Resources
Contract for, and manage, external trainers and consultants addressing systemic organizational issues and training needs. 
5% Program Assessment
Assess training effectiveness and modify, expand or focus programs to improve results. Measure results and provide recommendations.
5% Support District-wide Initiatives
Provide learning and development support for implementation of District-wide initiatives such as Human Performance Improvement, change management, etc., to meet business objectives.
5% Employee Performance Improvement
Partner with Employee Relations and managers to address individual performance concerns through targeted development opportunities.
5% Fiscal Responsibilities
Provide input into Learning and Development budget preparation. Manage program expenditures.
Qualifications
Post-Secondary Education
A bachelor's degree in Organizational Development, Human Resources, Industrial/Organizational Psychology, or related degree is required. Candidates with a master's degree in Organizational Development, Organizational Effectiveness, Industrial/Organizational Psychology, or a Certified Professional in Learning and Performance (CPLP) credential are preferred. Candidates with SHRM Certified Professional (SHRM-CP), SHRM Senior Certified Professional (SHRM-SCP), HRCI Professional in Human Resources (PHR), or HRCI Senior Professional in Human Resources (SPHR) credentials are desired.
Experience
Typically requires seven (7) years of directly related experience in Learning and Development program assessment, analysis, design and delivery; experience with the utility industry is helpful, but not required.
Who We Are
About us
Chelan County PUD is located in the geographical center of Washington State at the confluence of the Columbia and Wenatchee rivers. A public power leader, the complex and progressive nature of PUD operations offer a unique mix of challenges and opportunities.
We rely on the mighty Columbia River for much of our hydropower generation and we're proud to take a leadership role in environmental stewardship as related to this great river system. Each year we dedicate millions of dollars and thousands of work hours to protect and enhance fish, wildlife, and plant ecosystems. As part of hydropower operations, we've also built 14 parks that serve more than 3 million visitors each year.
Rated by Sunset Magazine as one of the top 20 Western DREAM TOWNS and by Forbes in 2017 as one of the top 25 places to retire, Wenatchee is a recreational paradise with an abundance of adventure. The natural scenic beauty of the Wenatchee Valley provides a vivid backdrop to its thriving economy, where the quality of life is high and the climate is moderate with four distinct seasons, including more than 200 days of sunshine!
Chelan PUD is an Affirmative Action/Equal Opportunity Employer and values diversity at all levels of its workforce. M/F/Vet/Disabled
Compensation and Benefits
In addition to a competitive salary range of $84,600 - $112,800 (based on qualifications, skills, and abilities), Chelan PUD employees also enjoy outstanding benefits which include the option of a zero-cost medical plan (medical, dental and vision for all eligible dependents), short and long-term disability, Washington State Public Employee's Retirement System, Deferred Compensation (with company matching funds up to 5%), 11 holidays and initial personal leave accrual at 21 days per year.
Job Function
Learning and Development Specialist