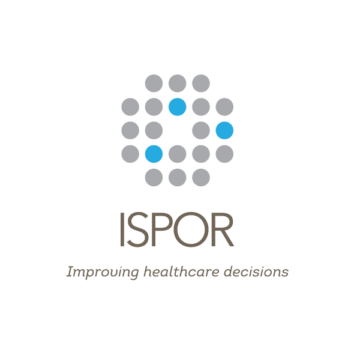 Manager, Education Initiatives
ISPOR
As the Manager of Education Initiatives, you will be responsible for managing the development and implementation of ISPOR educational programs including short courses, in-person & virtual training, sponsored training, webinars, and virtual eLearning. Additionally, the Manager manages the coordination of educational programs and activities and is the staff liaison for the Short Course Committee.
Requires 3+ years experience

Full time

Lawrenceville, NJ, United States

| Remote

Requires Bachelor's degree

$60,000/year
Responsibilities
Responsibilities include:
Serves as the staff liaison for the Short Course Committee scheduling meetings, maintaining minutes and records, reporting, and working with the Associate Director, Education on the completion of action areas.
Work with ISPOR Marketing staff to promote education programs
Oversees virtual year-round and in-person ISPOR Short Course Program & Training Program
Serves as the primary on-site manager of in-person education programs and the primary manager of designated online programs
Manages content processes and communications and support of faculty, including invitation, speaker agreements and reimbursement processes.
Works with the Associate Director, Education to develops and manages collection of performance metrics including evaluation of programs.
Analyzes metrics and maintains knowledge of competitors and trends in HEOR and education.
Sponsored Programs:
- Works with Associate Director, Exhibits & Sponsorship to manage sponsorship agreements and communications.
- Manages execution of sponsored educational programs, working directly with sponsor once the sale is completed.
eLearning Program:
- Work with Associate Director, Education to implement new online eLearning program.
- Work with the Associate Director, Education to develop and design learning material, coordinate, and review educational content, and incorporate current technology in developing specific eLearning curricula.
- Manages content processes and communications and support of faculty, including invitation, speaker agreements, and reimbursement processes.
- Working with Associate Director, Education, manage the process to develop, analyze and prepare recommendations to the Content Strategy Team on eLearning Courses based on evaluations and other statistics.
Maintain an up-to-date knowledge of educational design and delivery, and of the competitive landscape for HEOR and related training programs.
Performs other duties as needed to support educational and other ISPOR initiatives.
Candidates will be required to provide an eLearning portfolio with work samples during the interview process.
Qualifications
Bachelor's degree required. Bachelor's degree preferably in Business, Heath Sciences, Health Policy, Marketing, Economics or related field preferred.
3-5 years' experience, preferably administering a training or education program, preferably in an association environment.
Knowledge of adult learning theories/principles that improve engagement, learning, and retention and/or to meet the changing needs of ISPOR and its clientele.
Demonstrated ability to manage a broad scope of projects, to coordinate education activities of various groups, and to interface with a wide range of people both within and outside ISPOR.
Knowledge of education and content delivery methods required.
Proficiency with eLearning authoring tools, such as Articulate Storyline and Captivate.
Familiarity with online content delivery platforms/learning management systems preferred.
Highly motivated, proactive, and problem solver
Who You Are
The ideal candidate will have experience planning and implementing seamless, user-focused digital education, short courses and hosting webinars.
Who We Are
ABOUT ISPOR
ISPOR, the professional society for health economics and outcomes research (HEOR), is an international, multistakeholder, nonprofit dedicated to advancing HEOR excellence to improve decision making for health globally. The Society is the leading source for scientific conferences, peer-reviewed and MEDLINE-indexed publications, good practices guidance, education, collaboration, and resources in the field.
ISPOR's community of 20,000 individual and chapter members from 110+ countries include a wide variety of healthcare stakeholders, including researchers and academicians, assessors and regulators, payers and policy makers, the life sciences industry, healthcare providers, and patient engagement organizations. The Society's leadership has served as an unbiased resource and catalyst for innovation in the field for more than 20 years.
Join @ISPORorg and the #HEOR conversation on social media:
https://www.linkedin.com/company/ispororg/
https://www.facebook.com/ISPORorg
Diversity, Equity and Inclusion
ISPOR is a Society firmly committed to the advancement of health economics and outcomes research (HEOR) based on sound methods and scientific excellence. ISPOR believes that diversity and inclusion are foundational principles for achieving our mission, and that diversity and inclusion are valuable and relevant to all of our Society's activities: cultivating and sustaining significant, high-quality education programs, publications, member benefits, and networking.
ISPOR is committed to creating a diverse environment and is proud to be an equal opportunity employer. All qualified applicants will receive consideration for employment without regard to race, color, religion, gender, gender identity or expression, sexual orientation, national origin, genetics, disability, age, or veteran status.
For more information, see ISPOR's Diversity Policy.
OUR LOCATION 
Nestled half-way between Philadelphia and New York City, ISPOR's headquarters is in Lawrenceville, New Jersey. Our staff is currently remote during the pandemic, however once safe, staff may begin returning to the office. Preference for local candidates though fully remote work arrangements will be considered for the right candidate.
WHY APPLY?
ISPOR provides an excellent total compensation package including:
Competitive pay. This salaried, exempt position is $58,000-$62,000 per year.
Robust benefits plan
Generous PTO – 20 days the first year
Extraordinary holiday schedule including a winter break (the week between Christmas Eve and New Years' Day)
Job Function
eLearning Project Manager