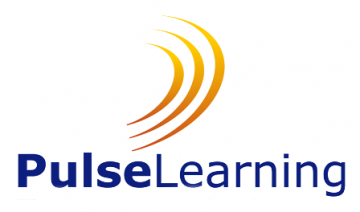 Project Manager
PulseLearning GLobal
You will be joining an internationally recognized brand that provides award-winning, world-class products and services to global Clients. The team at PulseLearning understands the "business of learning" and we each know our role in growing the business. You will be joining a truly dynamic and driven group of professionals. PulseLearning is embarking on a new growth phase. Our international product offerings and Client lists are second to none within our chosen niches.
The Senior Project Manager (SPM) will manage key client projects and be responsible for the delivery of exceptional learning solutions. The SPM will provide effective leadership to a development team consisting of Senior Instructional Designers, Instructional Designers, Subject Matter Experts, Quality Improvement Analysts, and Media Designers. This role will be focused on projects across North American time zones but could span projects globally.
Requires 5+ years experience

Full time

Remote

Requires Bachelor's degree
Responsibilities
Planning, developing, overseeing, and implementing learning and development programs
Planning, organizing, scheduling, and empowering the work of individuals to attain required results while striving to build and maintain a dynamic learning and development culture
Manage all phases of the project from inception to completion including planning, scoping, scheduling, budgeting, project controls, reporting and executing all activities required for each project
Create and maintain project schedules; schedules tasks, identifies dependencies, establishes deadlines and creates milestones for all stakeholders and resources. Revises plans as appropriate to meet changing needs and requirement
Liaising with the client, taking time to understand the client's evolving needs, developing the client relationship through effective communication and personal skills, and building trust through repeated, timely, and effective project delivery
Outsourcing partner management including selection, direction, and issue resolution
Develop project estimates and proposals.
Provide a superior level of communication to the global team in a fast-paced and growing work environment.
Works closely with the Client to ensure timely, proactive, complete communication of scope, schedule, and budget performance to all stakeholders
Manage project change including impact and risk assessment, validation, and implementation.
Manage team members in a global environment across multiple time zones; often working with staff in multiple time-zones.
Create and update internal PM training documentation, supporting templates and on-going processes.
Create and deliver quarterly business performance reports against key performance indicators.
Promoting and practicing company values in the leadership of staff and in the nurturing of a creative, innovative, and enjoyable work environment
Qualifications
Required Experience
Minimum seven years Project Management experience
Proficient with Microsoft Office and Microsoft Project
PMI PMP or PRINCE 2 certification preferred.
Three years' experience in leading cross-functional teams developing eLearning educational products. Knowledge and experience with eLearning courseware development is a strong requirement of the role.
Willingness and ability to travel.
Who We Are
Established in 1999, PulseLearning has its international headquarters in the Kerry Technology Park, Tralee, County Kerry, Ireland. Operating globally, PulseLearning has development staff in Ireland, the UK, Canada, the US, and Australia.
PulseLearning is a global learning solutions provider with extensive experience in applying and customizing solutions that combine best practices with organizational culture. From consultation to development, we have the necessary experience to deliver best-in-class training. By collaborating with PulseLearning, Clients gain advice and support from a passionate, award-winning team with over 17 years' experience in the design and development of engaging and effective learning solution