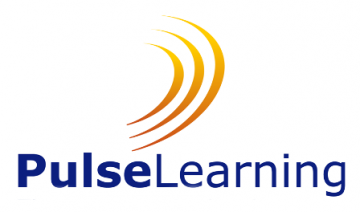 Senior Instructional Designer
PulseLearning
Senior Instructional Designer is a key role within PulseLearning. This role is responsible for analysing, designing, developing and evaluating learning solutions that provide our Clients with the knowledge and skills required to achieve results.
Requires 5+ years experience

Full time

Remote

Requires Bachelor's degree
Responsibilities
• Think on your feet during sales calls or meetings to quickly understand and respond to Client
needs by suggesting and discussing a number of relevant, creative and innovative solutions.
• Confidently and effectively communicate and "market" your proposed solutions in a Sales
Proposal document. Where necessary, support your recommendations with instructional design
and adult learning principles and best practices.
• If required, showcase your ability to meet Client needs by designing a creative and highly
innovative solution demo or mock-up (collaborating with multimedia specialists on
development).
• Research, design and develop relevant, engaging, effective and highly creative learning solutions.
• Design and develop innovative learning solutions that incorporate instructional design best
practices and push the boundaries of available technologies to deliver the best possible solution
in line with Client needs and budgets.
• Design and develop learning solutions for a broad spectrum of industries and sectors, including
those subject to regulatory compliance.
• Design and develop learning solutions for varying delivery requirements—eLearning, blended
learning, game-based learning, instructor-led training, performance support tools, and so on.
• Collaborate with subject matter experts in the scripting of course content.
• Leverage the capabilities of Articulate Storyline.
• Support the development team.
• Oversee the design integrity of our learning solutions, reviewing them to ensure that instructional
design principles and best practices are applied.
• Support, guide and mentor less senior members of the instructional design team.
Qualifications
Exceptional presentation and facilitation skills
• Change management experience
• A Master's or Bachelor's degree and equivalent experience in instructional design, instructional
technology, technical writing, business education, or a related field
• Minimum of five years' experience as a Senior or Lead Instructional Designer, implementing learning
and development initiatives
• Willingness to work at the Client's site or from a home office
• Project management and work effort evaluation (optional)
Who You Are
The ideal candidate has extensive experience designing creative learning solutions in different solution delivery formats across a broad spectrum of industries. They also have excellent communication skills and significant Client-facing experience.
Who We Are
Established in 1999, PulseLearning has its international headquarters in the Kerry Technology Park, Tralee, County Kerry, Ireland. Operating globally, PulseLearning has development staff in Ireland, the UK, Canada, the US, and Australia.
PulseLearning is a global learning solutions provider with extensive experience in applying and customizing solutions that combine best practices with organizational culture. From consultation to development, we have the necessary experience to deliver best-in-class training. By collaborating with PulseLearning, Clients gain advice and support from a passionate, award-winning team with over 17 years' experience in the design and development of engaging and effective learning solutions.