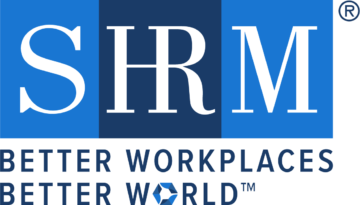 eLearning Systems Administrator Senior Specialist
Society for Human Resources Management (SHRM)
The Senior Specialist, eLearning Systems Administrator contributes to the delivery of SHRM's eLearning products and the online portion of SHRM Specialty Credentials.
Full time

Alexandria, United States

Requires Bachelor's degree
Responsibilities
The SHRM eLearning product portfolio includes products that serve individuals and corporate clients. These self-paced and blended learning products help HR professionals develop their professional skills, knowledge, and competencies, in turn, supporting the advancement of the HR profession.
In this capacity, the Senior Specialist, eLearning Systems Administrator serves as the primary system administrator for the Learning Management System including system set-up, customization, functionality, product set-up and roll-out, creating custom catalogs and learning plans, and supports escalations via the eLearning Help Desk.
The Senior Specialist supports SHRM's Manager of eLearning to meet product revenue targets by effectively managing the growing portfolio of products in the LMS, while serving our customers to ensure the highest level of customer support and satisfaction with SHRM Education products and programs. Additionally, the Senior Specialist is an important partner in supporting the corporate clients and B2B service delivery.
Your Day Will Consist Of:
Content Management
Help Desk
User Engagement
LMS Operations
Qualifications
Must Haves:
Bachelor's degree or three years of enterprise system management experience
Two or more years of experience in system management (LMS experience preferred) (Please specify your platform administration experience in your application).
Two or more years of experience in system administration, digital product development, online training, or virtual education.
Two or more years of experience creating learning plans, course catalogs, assessments, creating and distributing system reports, system training, and/or program documentation in an enterprise system.
Software knowledge: Learning Management Systems; NetSuite; Salesforce; course authoring tools; and/or other enterprise systems
Strong communication skills both written and verbal
Ability to develop and follow multifaceted project plans, and the ability to prioritize and respond to emerging business needs promptly
Ability to work with cross-functional teams in a collaborative manner
Strong project management, organizational and problem solving skills

Let Us Know if You Have:

Bachelor's degree in a technology related field, education, Project Management, or applicable field
Learning Management Systems experience
Transitioning from one enterprise system or another
Basic HTML, Javascript, or CSS
Tagging and categorizing content
Consolidating existing content and making recommendations for removal based on data
Working with external partners
Working knowledge of and/or experience supporting platform integrations (APIs)
Software knowledge: Adapt, Articulate Storyline, Tin Can, or other eLearning authoring tools;
Who We Are
At SHRM, we are committed to making work, workers and workplaces better through insights-driven policy solutions, learning and development, thought leadership and research. We are shaping the ways employers and employees thrive together. SHRM is empowering our more than 300,000+ members, including HR professionals, business executives, and people managers, to lead as strategic business partners and effective stewards of workplace culture, business productivity, and employee engagement.
Job Function
eLearning Project Manager