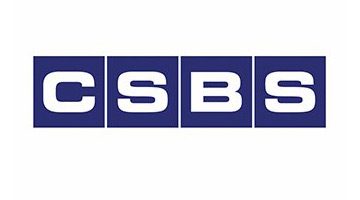 Senior Trainer
Conference of State Bank Supervisors
This position will assist in all training aspects of the Nationwide Multi-State Licensing System & Registry (NMLS), delivering quality training to a variety of audiences, to include state regulatory agencies, industry firms and individuals, internal staff, and support users.
Full time

Washington, DC, United States

Requires Other degree
Responsibilities
Our training utilizes a diverse set of delivery methods including online help features, printed materials, in-person training, eLearning, and webinars. The Senior Trainer will be integral in the development of all resources and training sessions from the inception of the program of instruction to delivery and evaluation. The trainer will also collaborate with system business analysts, testers, and developers to ensure seamless system navigation and timely support for system enhancements.
Serve as subject matter expert for training content, providing expert-level knowledge as opposed to delivering out-of-the-box training.
Develop, deliver and evaluate all training sessions providing any support or follow-up to attendees that may be required.  Create recorded video how-to material of system functionality, using video capture and editing software for seamless presentation.
Complete assigned project activities, from design to implementation, responsible for internal and stakeholder acceptance. Collaborate cross-functionally within the organization and with external stakeholders/vendors on projects.
Develop software simulations of system functionality using the eLearning content authoring tool, making decisions as to when simulations are necessary in view, practice, and test modes.
Support development and enhancement of system functionality as an Operations contact, providing the user perspective throughout the requirements, development, and testing phases.
May serve as Functional Officer for new system development, coordinating individual responsibilities, communication, training, technical components and system functionality, and stakeholder feedback. In this role, act as primary responsible party for the lifecycle of an enhancement obtaining stakeholder agreement, ensuring usability, and desired implementation.
Qualifications
To perform this job successfully, an individual should possess the knowledge, skills, and abilities listed and meet the amount of education, training and/or work experience required.
Education
Bachelor's degree or equivalent
Degree in related learning and development field or minimum course requirement including public speaking desired
Experience
2-5 years of experience conducting technical training for diverse audiences, an aptitude for using and instructing systems, and writing resource material
Knowledge, Skills and Abilities
Strong presentation skills
Strong planning and task management skills
Ability to work in collaboration with a variety of stakeholders Ability to work in fast paced environment managing multiple projects driven by multiple deadlines
Strong written and oral communication skills
Experience with MS Office Suite
Technical aptitude with systems
Knowledge of video capture software such as Camtasia and eLearning software is a plus
Who We Are
The Conference of State Bank Supervisors (CSBS) is the nationwide organization of financial regulators from all 50 states, the District of Columbia, Guam, Puerto Rico, and the U.S. Virgin Islands.
For more than a century CSBS has given state supervisors a national forum to coordinate supervision and develop policy related to their regulated entities. CSBS also provides training to state banking and financial regulators and represents its members before Congress and the federal financial regulatory agencies.
State regulators supervise approximately 5,000 state-chartered financial institutions with more than $4.9 trillion in combined assets. Further, most state banking departments oversee mortgage providers and many other financial services providers, such as money services businesses (MSBs), payday lenders, check cashers, and finance companies. State regulators license 16,022 mortgage companies, 131,725 individual mortgage loan originators (MLOs), and more than 138,000 additional non-depository financial services providers across the nation.
Job Function
Training Manager
Training/Education/Certification
Industry
Banking
Financial Services
Non-Profit Organization Management