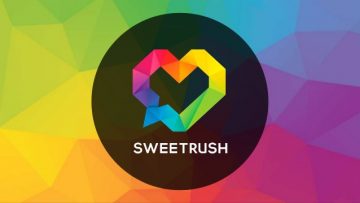 Solution Architect
SweetRush Inc.
The Solution Architect (SA) joins a small team that leads SweetRush's business development initiatives and partners closely with SweetRush team members to define all aspects of new training projects, including the learning solution and budget and project plan, to address client needs, challenges and constraints. This individual embodies and presents SweetRush's capabilities and develops all documentation to win and initiate new projects, with the ultimate goal of designing brilliant solutions for our client's challenges and converting client inquiries (RFPs) to closed business.
Requires 7+ years experience

Full time

Remote

Requires Bachelor's degree
Responsibilities
The Solution Architect's responsibilities and activities include:
Consulting and Solution Design
Work Effort / Timeline Estimation / Planning, Presentations and Documents
Transition and On-boarding
Project Management for Business Development
Account Management for Business Development
(for the full list of responsibilities please go to our web site http://www.sweetrush.com/join-us/ )
Qualifications
Bachelor's Degree in Instructional Design or related field (minimum!)
7+ years experience in training/learning field – with a strong understanding of all aspects of blended learning solutions, and intimate understanding of elearning
5+ years experience working in a consulting environment
5+ years experience working in a client-facing capacity
Experience in or orientation towards business development
Expert level with Microsoft Word, Excel and Project
Who You Are
This is the ultimate position for someone who is a consummate instructional designer and project manager, as it embraces all Instructional Design and Project Management skills. This individual must love to craft solutions and to strategize and 'win' in competitive bidding situations. This individual is also great at building individual and organizational trust quickly by providing client-centered consultation that includes facilitating connections between the client and various SweetRush team members. This individual is also a great presenter who, by their voice, presence and intelligence, immediately engenders trust with clients on the phone or in-person. This individual must enjoy this work and bring a sense of humor and a calm demeanor in the face of timeline-driven challenges.
The SA is involved 'up-front,' crafting solutions, and in this capacity will affect a significant number of projects. However, at some point you will hand off the project to the project team, so you will not be hands on in further development . Being consultative and impacting a lot of projects, but not doing the actual development must be appealing to you.
Who We Are
This year we will celebrate our 15th anniversary developing performance improvement / training solutions. We have a significant list of high-profile clients such as Bridgestone, Mondelez, Cisco,—and we are very good at keeping our clients happy and working with us year after year. We are a powerhouse of blended learning solutions and extremely adept at crafting highly engaging, graphically rich, blended learning experiences, including gamification and mobile learning. We've developed a powerful authoring system that allows us to go well beyond what most vendors or off the shelf tools can offer and deliver, but we are also masters of the industry standard tools and utilize them regularly. We are very focused on project management and keeping large and complex projects moving smoothly. We have a fantastic team and culture and a 'near-zero' turnover. We are that unique kind of company where everyone feels respected, acknowledged and treated fairly. In 2009, we went virtual and our team is geographically distributed, but very tightly connected.
We are experiencing significant but controlled growth, hence our need for our 4th Solution Architect!
We have managed, largely via referrals and marketing, (we do not have salespeople!) to attract a great group of clients, and we anticipate quite a bit of continued growth into 2017.
Job Function
Sales/Marketing/Business Development