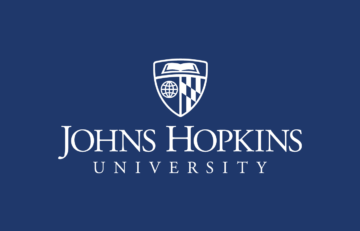 Supervisor eLearning Development
Johns Hopkins University
The main focus of the media team is to develop instructional, engaging, and high-quality media to support the development of brand-new online courses and to update existing online courses.
Requires 4+ years experience

Full time

Baltimore, United States

Requires Bachelor's degree
Responsibilities
Supervisor eLearning Development
If you are interested in learning please apply with a resume and/or a cover letter.
This position is full remote. If the incumbent wishes, they may chose a hybrid schedule and work 1- 3 days weekly on campus at Harbor East in Baltimore.
Specific Duties & Responsibilities:
Interactive eLearning Content Development for Courses (35%)
Leadership and Development (30%)
Faculty/Staff Training and Development (15%)
Quality Assurance of 3rd Party Developers (10%)
Graphic Design Consultation and Collaboration (5%)
Other Duties as Assigned (5%)
Qualifications
Minimum Qualifications (Mandatory):
• Bachelor's Degree from a regionally accredited college or university with concentration in Instructional Design, Interactive Media, Learning Systems, Education, Adult Learning, Communication, or related field required.
• Four years related experience required. Additional education may substitute for required experience to the extent permitted by the JHU equivalency formula.
• Experience managing small teams.
Preferred Qualifications:
• Experience using H5P or ability to quickly learn new interactive content authoring software.
• Proficiency in coding (HTML5, CSS, JavaScript).
Supervisory Responsibility:
• 2 -3 Exempt individuals.
• 2 Non-Exempt individuals.
Starting Salary Range:
$51,210 - $70,480 annually (commensurate with experience)
Schedule:
Monday - Friday 8:30-5pm plus evenings and weekends as needed to accommodate production schedule
The successful candidate(s) for this position will be subject to a pre-employment background check.
EOE
To apply, visit the website.
Job Function
eLearning Developer/Programmer
eLearning Project Manager