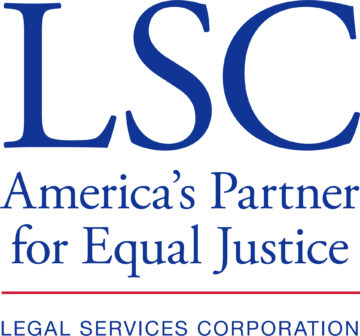 Training And Technical Assistance Program Specialist
Legal Services Corporation
Established by Congress in 1974, the Legal Services Corporation (LSC) is the country's single largest funder of civil legal aid for low-income Americans. LSC currently funds 132 independent nonprofit legal aid organizations with more than 800 offices throughout the nation. LSC's mission is to promote equal access to justice and provide grants for high-quality civil legal assistance to low-income Americans.
Requires 3+ years experience

Full time

Washington, United States

Requires Bachelor's degree

$66,127/year
Responsibilities
The Training and Technical Assistance Program Specialist is responsible for working closely with the Training and Technical Assistance Program Manager and the Training and Technical Assistance Program Analyst (TTA team) to implement the strategy and plan for the effective delivery of training and technical assistance to grantees of the Legal Services Corporation.
The Specialist is responsible for providing technical expertise to support the TTA team by helping to develop new e-learning courses as well as maintaining, curating, and updating existing e-learning courses as needed.
The Specialist also helps maintain electronic training materials, coordinates scheduling and logistics for training sessions as needed, and assists with program evaluations and assessments, offering general support to ensure an effective and robust training and technical assistance program. Reports jointly to the Directors of the Office of Program Performance and the Office of Compliance and Enforcement or their designee. This position is included in a collective bargaining unit represented by the International Federation of Professional & Technical Engineers, Local 135.
Please visit the website for a list of position duties and responsibilities. 
Qualifications
Technical/Specialized:
A bachelor's degree in education, instructional design, or a closely related field in training development and a minimum of three years' experience or any combination of education and relevant experience totaling at least six years.
Knowledge of and experience with best practices in adult education, instructional design, and curriculum design.
Experience with multiple Learning Management Systems (e.g., Connect, Moodle, or related product to produce live virtual training), including developing online training courses using Adobe Captivate with experience with Adobe Captivate 7 or newer preferred.
An understanding of how to produce Shareable Content Object Reference Model compliant e-learning content.  
Strong experience in instructional design and organizing program content.
Experience delivering trainings and providing technical support prior to and/or during training sessions.
Ability to work with diverse staff and grantees with different ability levels and learning styles.
Strong skills and experience with using advanced technology in training or teaching, including e-learning technology and technology that enhances the delivery of in-person training.
Project management experience. Good working knowledge and experience with tools such as Adobe Articulate, Adobe eLearning Suite, Adobe Connect, and MS Office Suite applications. Familiarity with ADDIE model, Bloom's Taxonomy, Kirkpatrick, SCORM, and 508 compliance a plus.
Job Function
Curriculum Developer
eLearning Developer/Programmer
Learning and Development Specialist
Other Writing/Technical/Support
Industry
Civic & Social Organization
Non-Profit Organization Management