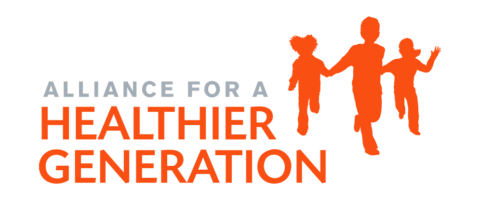 Virtual Learning Manager, Instructional Design
Alliance for a Healthier Generation
The Learning Manager, Instructional Design supports key aspects of Healthier Generation's (HG) virtual training strategy, with a particular focus on the design, development, and evaluation of on-demand eLearning products. This position will work closely with the Virtual Learning Manager and subject matter experts across the organization to identify Healthier Generation audience e-learning needs and meet those needs with high-quality eLearning products reflective of the HG brand. S/he will be responsible for the planning, creation, promotion, delivery, and evaluation process for on-demand learning opportunities that facilitate HG learners in acquiring knowledge, skills and competencies in an effective and appealing manner.
Requires 5+ years experience

Full time

United States

| Remote

Requires Bachelor's degree
Responsibilities
Collaborate with internal stakeholders and gather target audience input to identify organizational training needs for the design and delivery of high-quality eLearning, curricula, and learning aids.
Plan, implement and manage instructional design and quality product design review and assurance, ensuring instruction design reflects an understanding of the diversity of learners and groups of learners and using a portfolio of delivery platforms to encourage active participation and learner engagement.
Write learning objectives to describe desired outcomes and ensure learning materials support those objectives. Work directly with subject matter experts to research content information and capture course-specific knowledge.
Identify appropriate metrics to evaluate the effectiveness of learning activities.
Work within Healthier Generation's style guidelines to produce high-quality training products that can be delivered across multiple mediums and reflective of the Healthier Generation brand.
Create and manage project documentation including design templates, standards, style guides, technical specifications, and storyboards.
Collaborate with internal teams to develop, execute and maintain a system of measurement on usage, efficacy, and impact of online learning opportunities.
Redesign in-person course content for online presentation that is conducive to online learning programs and adult learning principles.
Recommend changes to existing courses, including technology or instructional methods, to better adhere to delivery options for the course and adapt to the changing landscape of adult learning.
Analyze courses to ensure they meet or exceed best practices in virtual design and delivery.
Implement instructional strategies to remain competitive in the delivery of virtual training and remain aware of all emerging instructional technologies; work with the Technology Team to research and recommend emerging technologies and their application to teaching and learning.
Ensure instructional design reflects an understanding of the diversity of learners and groups of learners and uses a portfolio of delivery platforms to encourage active participation and learner engagement.
Adapt coursework to assist learners with disabilities so that they are able to experience the same learning opportunities as others.
Qualifications
Excellent knowledge of and successful application of adult learning theories and instructional design models and emerging trends in the industry.
Proven ability to project manage a training creation from beginning to end using ADDIE model.
Solid knowledge of course development software and experience with Learning Management System(s).
Expertise in creating on-demand training modules using Articulate Storyline 2 or similar eLearning authoring tools.
Strong visual design skills and the ability to storyboard.
Proficient with audio editing software such as Audacity with demonstrated success recording, editing and importing audio for eLearning modules.
Ability to write effective copy, instructional text, audio scripts/video scripts.
Proficient in Microsoft Office with demonstrated expertise of MS PowerPoint skills.
Strong written, verbal and presentation communication skills.
Multimedia learning design experience preferred, to include mobile learning technology, video-based learning, and virtual learning methods.
Demonstrate interpersonal skills to establish and maintain good working relationships with colleagues and external stakeholders.
Proficient in providing technical assistance for web-based meeting and conferencing platforms such as WebEx.
Expertise in creating on-demand eLearning modules using Articulate Storyline 2 (or similar authoring tools).
Proven ability to manage and analyze data to inform learning strategy and communicate data to technical and non-technical stakeholders.
Strong consulting skills with the ability to interact with internal/external stakeholders at all levels.
Ability to work both independently and collaboratively within a virtual team environment.
Ability to be an innovative thinker and problem-solver in a fast-paced, ever-changing environment.
Who You Are
Bachelor's degree or equivalent combination of education and experience.
At least five years of experience in learning and development required, including virtual platform training and eLearning best practices and principles; certification in adult learning or instructional design preferred.
Proven working experience in instructional design and instructional technology.
Experience applying design best practices and principles. Prior experience with Adobe CS preferred.
Prior experience with Articulate Storyline 2 or similar eLearning authoring tool required.
Experience with online delivery of content that engages learners, meets learning objectives, and embraces teachable moments.
Extensive project management and virtual operations experience
Experience gathering, tracking, and analyzing data sets for strategic planning purposes.
Experience with online/distance learning and instruction required.
Project management experience required.
Experience working with diverse audiences.
Who We Are
Founded in 2005 by the American Heart Association and the Clinton Foundation, the Alliance for a Healthier Generation pursues a mission of ensuring that all kids grow up in places that help them lead healthy lives – especially children disproportionately affected by poor health. We accomplish this by promoting healthier habits rooted in improved nutrition and greater physical activity, as well as strengthened social and emotional learning and development. In just 13 years, Healthier Generation has made great strides in fighting our nation's obesity epidemic by taking the battle to where children spend the majority of their waking hours. Children impacted by our work are equipped for long-term success through better health, more energy, and engagement in the classroom, and a lifelong approach to wellness.
This is an exciting time to join Healthier Generation as its brand and programmatic work rapidly evolve to address a more comprehensive and holistic approach to children's health. In addition to utilizing an evidenced-based approach to systems change in thousands of schools, businesses and communities nationwide – the organization is advancing new strategies to improve individual and family health and ensure a generation of thriving kids.
To learn more, visit www.healthiergeneration.org.
Job Function
Curriculum Developer
Educational Technology
eLearning Project Manager
Instruction/Training
Instructional Designer
Learning and Development Specialist
Learning Management System Administrator
Online Trainer/Online Facilitator/Online Moderator
Other Writing/Technical/Support
Product/Project Management
Training Manager
Training/Education/Certification
Industry
Health, Wellness and Fitness
Individual & Family Services
Mental Health Care
Non-Profit Organization Management