How To Choose The Best Tutor Management System
According to research by the University of Potomac, 70% of students agree that online classes are better than the traditional style of learning. With the advancements in the education industry, learning methodologies have been revolutionizing and learners are more inclined toward online learning. Such huge demand for online learning platforms has created a lucrative space for budding entrepreneurs. However, before stepping into this industry and building your eLearning platform, it is important to have an understanding of tutor management systems. A tutor management system is a software solution that helps businesses launch their online learning platforms and streamline operations involved in the tutoring business. Before taking a deep dive to learn more about the key features of a tutor management system, let's find out about some of the benefits of opting for such a system.
The Benefits

There are numerous benefits of opting for a tutor management system. Some of them are:
Better management
Saves valuable time
Lessens administrative errors
Get useful data and statistics
Reach your audience beyond geographical barriers
Scale your business up
An efficient tutor management system should have many features and functionalities so that an online tutoring business can run smoothly. Below are some of the most important features to expect.
5 Key Features Of A Tutor Management System
1. Student And Tutor Management
A tutor management system's main function is to manage the students and tutors on the platform. The students should easily be able to find the teachers and courses they are looking for. They should be able to effortlessly book a tutor and start their learning journey on the platform. On the other hand, a dependable tutor management system should help tutors in managing their schedules and conducting classes. A calendar availability feature can streamline this process by showing tutor availability and slot booking. Marketplace owners should also be able to easily manage information about students and tutors, their session details, payment history, etc., with a reliable tutor management system.
2. Interactive And Collaborative Tools
For a successful tutoring business, it is essential to keep users engaged on the platform. Interactive and collaborative features like a virtual whiteboard, text editor, screen sharing, screen recording, and auto-translation in real time can improve the learning experience. Moreover, video conferencing APIs make the learning process even more collaborative and seamless for learners. With the use of interactive tools, learners can concentrate more and retain more information. Further, study materials like eBooks, digital notes, and recorded lectures can also be shared with learners. Hence, a strong tutor management system must support interactive and collaborative tools.
3. Notifications And Alerts
A powerful tutor management system allows seamless communication and information exchange between admin, tutors, and students. Additionally, lesson attendance can be maximized by sending automated reminders to the learners via email or text. Alerts can also be sent to students if they have left a session in between, to come back and complete it. Customized notifications should be sent to tutors and students reminding them about important information related to sessions or courses.
4. Secured Payment Options
A must-have feature for any good tutor management system is providing secure multiple payment options to the learners on your platform. Popular payment APIs must be integrated into your platform. These can ensure seamless transactions, hence, a better User Experience. Other payment options like digital wallets, debit/credit cards, and net banking should also be offered to the learners, in order to offer them ease and convenience.
5. Reports And Analytics
With a tutor management system, it becomes easy to keep track of the total booked sessions, and students onboarded. Through reports, the performance of tutors and their courses can be assessed. Learners can also get feedback reports and can work on their weak areas. Moreover, with relevant statistics and analytics, marketplace owners can make data-driven decisions for the success of their tutoring business. An effective system should provide data and analytics that can be easily interpreted and used for strategic decision-making.
Final Thoughts
To conclude, we can say that the demand for online tutoring platforms is increasing immensely. eLearning platforms are indeed becoming an essential part of the education system. If you too have a tutoring business idea that can take the world by storm, now is the time to step in and launch it. However, a powerful tutor management system with the features mentioned above can open the doors to various growth opportunities for an entrepreneur.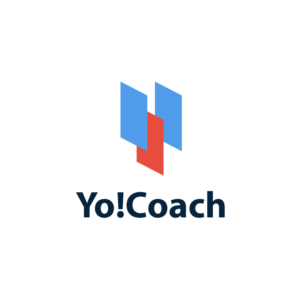 YoCoach
Yo!Coach is a white-label solution to build an online tutoring,consultation and course based platform like Preply, Cambly,Udemy etc. The software is pre-integerted with video conferencing APIs like Zoom, Atomchat and Lessonspace.