Why Your Education Institute Needs Automated Tools
If there's one word to assign to the current state of the education industry, I would pick up my dictionary, move to the "C" section and underline the word chaos, albeit distributed uniformly. Don't you agree? I can point out three primary and tons of secondary issues with the near-digital education industry of the day.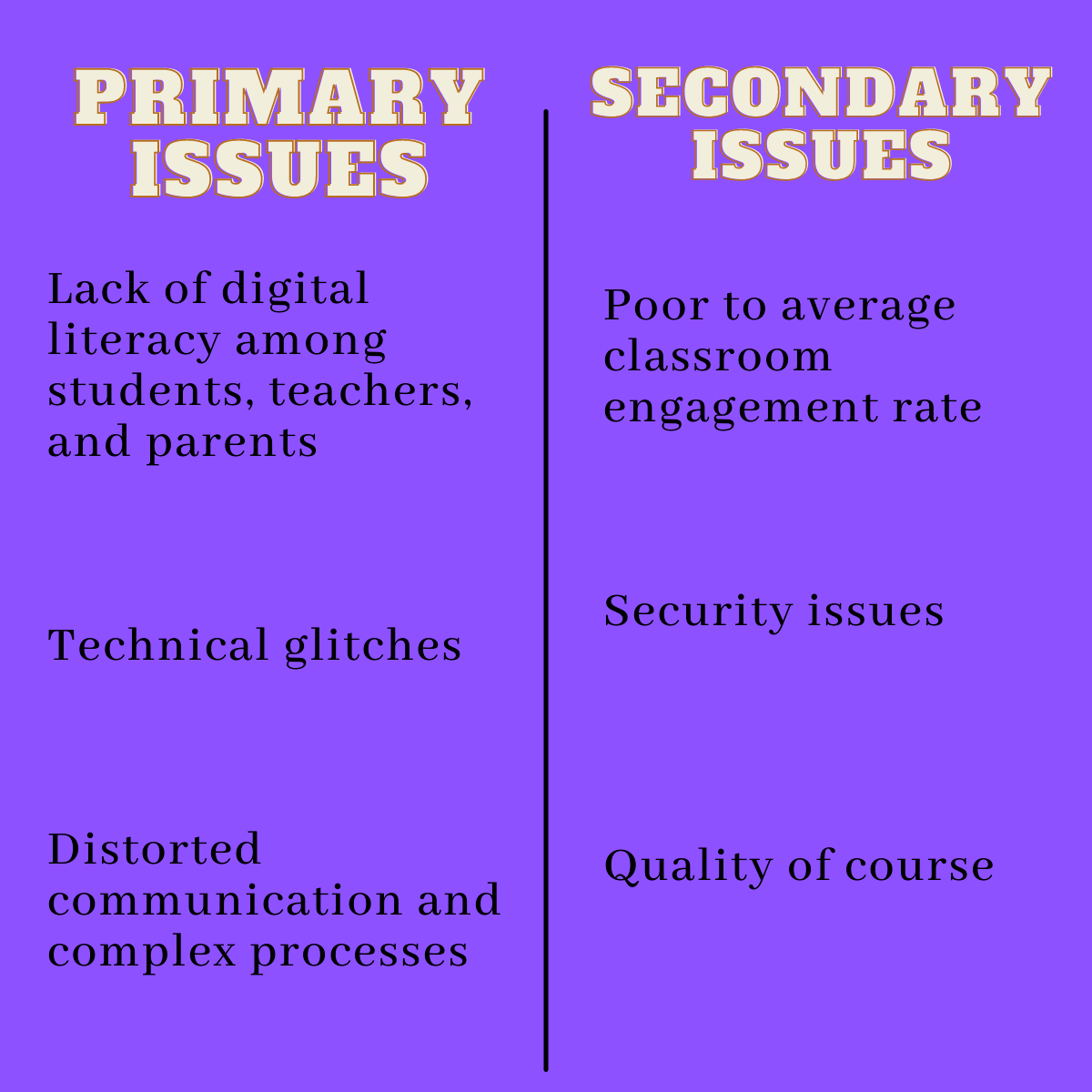 Why near-digital? Because video-conferencing-based classrooms and WhatsApp-based communication for school management systems only seem to be digital. In reality, there's much more to digital processes.
The world is inching toward remote education and intends to be there, even after the ultimate win against the pandemic. The choice is yours. Embrace the digital wave with automation or be pushed out while clinging to conventional processes.
EdTech 2021 Is Much More Evolved Than EdTech 2019
The education industry has evolved beyond recognition in less than two years. EdTech apps in 2019 were primarily targeting professionals seeking courses pertaining to their core operations; think Udemy, Brainly, and Coursera. But, we have seen paradigms of education shifting for even K-12 and university students.
Below are some of the recorded changes in the education industry:
Tutors are getting tech-savvy and preparing digital courses with video resources.
Whiteboard tools are fast replacing blackboard-based education.
BYOD is going and will stay mainstream.
Online education is the new normal.
Automated internal processes.
You see, technology is the common thread binding the education system of the day together. But schools and universities fail to recognize that automation and digitalization are as much future-friendly as COVID-19 safe.
Universities and schools have registered drastic optimization and efficiencies in their processes on the management and administrative front. So, it won't be an exaggeration to say that automation is painting the education industry with new, bright, and lucrative lights.
To summarize, if I ask you what is the difference between EdTech 2019 to EdTech 2021 without automation and EdTech 2021 with automation, the answer is efficiency, more productivity, better management, less complexity, and overall, less room for chaos.
Do you want to cut short your journey from EdTech 2021 without automation to EdTech 2021 with automation? Then, learn about the right tools in the next segment.
7 Top Tools To Automate A School Or University
1. Learning Management System
To make digital learning fun for students, tutors undergo several hours of app and website hopping. Unfortunately, scattered sources often limit efficient hours of tutors, which can take a toll on schools/universities' productivity in the long haul. The best solution is learning management software with all tools and resources in one place for tutors to drag, drop, and get set for their next class.
2. Student Information System
Spreadsheets and student information are of bygone ages. EdTech 2021 and beyond have an extremely low tolerance for manual errors. Plus, the addition of more data means more drilling down in the sheets. Sheet happened! It can't happen now. Not in the new face of the education industry. That is why the SIS tool is Saving the Industry from Sheets. The automated student information system aligns information metrics and facilitates faster data retrieval.
3. Classroom Management System
Unpopular opinion: No matter how prevalent Zoom or Google Meet is for fostering online education, they lack the fun element. Digital education need not be mundane and one-way. Learning is a two-way street and classroom management systems broaden the pathway for interactive learning. Simulations, real-time feedback, live discussions, and quizzes build a creative learning environment, eventually leading to better remembrance and recall rates.
4. Assessment Software
They say, "pen and paper mode of examination." Tutors hear, "burning the midnight oil and extending hours for student assessment." Even though third-party assessment apps and modules are proving better than the pen-and-paper mode, they can't replace the convenience of integrated assessment software. Assessment software can save time and make assessment fun for tutors and students with myriad supported files and formats.
5. Whiteboard Software
A word read is a word remembered. A word heard is a word perceived. A word written is a word understood. And the combination of the three is knowledge retained. If there is one area where online education falls short, then maybe that is blackboard-based education. However, modern-day technology has that aspect covered as well with whiteboard software. The software offers a collaborative learning environment along with screen projections, activity timers, bilateral communication, and more.
6. Campus Management Software
One of the mundane tasks in the educational arena is campus management. After all, you need an effective maintenance strategy for space and campus planning. To stay relevant, campus management requires establishing a digital architecture as much as a physical architecture. The future is IoT and automation, even if we can curb COVID-19 and schools/universities reopen.
7. Account Management Software
Thankfully, we have moved from the age of cash to bank transfers and online payments. That has made accounting a bit easier for schools/universities/independent tutoring institutes. The solution is account management software for resolving multi-dimensional financial woes. From payroll and campus expenses to fees and bookkeeping, account management software needs to be prioritized.
How To Make The Most Out Of Automation In Education
Myth: Automation is expensive.
Truth: Investing in automation is like purchasing profit for the long term.
We know that automation in schools and universities can help you free up space, time, resources, and will bring efficiency, albeit in the long term. However, it does require investment. The best way to approach automation in an economic way is to go process by process. Delight your teachers and students with learning management software. Gradually, move towards a student record system for improving the information retrieval process for parents, teachers, and students. Then, opt for a campus management solution, and eventually, move to the next process for automation.
Automation in schools and universities shouldn't be drastic. It can leave you overwhelmed—not only you. Think about the digital literacy of tutors, parents, and students. Automating one process at a time will help instill confidence in your key users. Have proper onboarding and training modules. Leading software development companies can provide after-sales service and documentation.
The key is to be gradual in your approach but not so gradual in automating the first manual process that you lag behind in your niche.